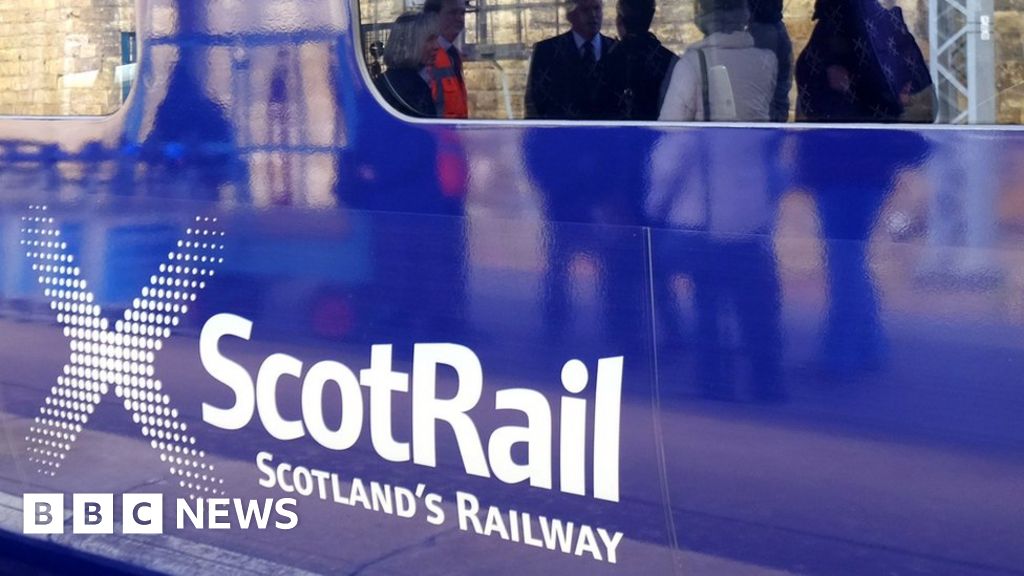 A scheme offering half-price train travel in Scotland next month has been announced by ScotRail.
The state-owned train operator said the reduction would apply to fares on all weekday off-peak services between any two of the country's stations.
ScotRail unveiled the initiative the day after a UK scheme offering half-price tickets was launched.
The promotions are aimed at attracting people back to the railways after the pandemic affected passenger numbers.
The temporary sale of more than one million train tickets across Great Britain got under way on Tuesday.
This initiative did not include ScotRail, which runs rail services within Scotland, but did involve some cross-border routes.
These services are run by other operators – such as LNER, Avanti West Cost, TransPennine Express and Cross Country – who are participating in the UK promotion.
Discounted tickets under this scheme can be booked for some journeys made between 25 April and 27 May.
On Wednesday, ScotRail said it would reduce the price of all off-peak services between any two stations in Scotland by 50%.
Image source, Getty Images
The discounted tickets are available from Monday to Friday, and can be booked between 9 and 15 May.
The outward journey must take place between 9 and 31 May, and the return must be completed by 30 June.
The tickets will be sold online through the ScotRail website.
The train operator said it had planned to run the offer in January, but it was postponed due to the rise in Omicron cases.
Lesley Kane, ScotRail's commercial director, said: "The pandemic has fundamentally changed the way people travel, and it is an absolute priority for ScotRail to do everything we can to attract customers to Scotland's railway."