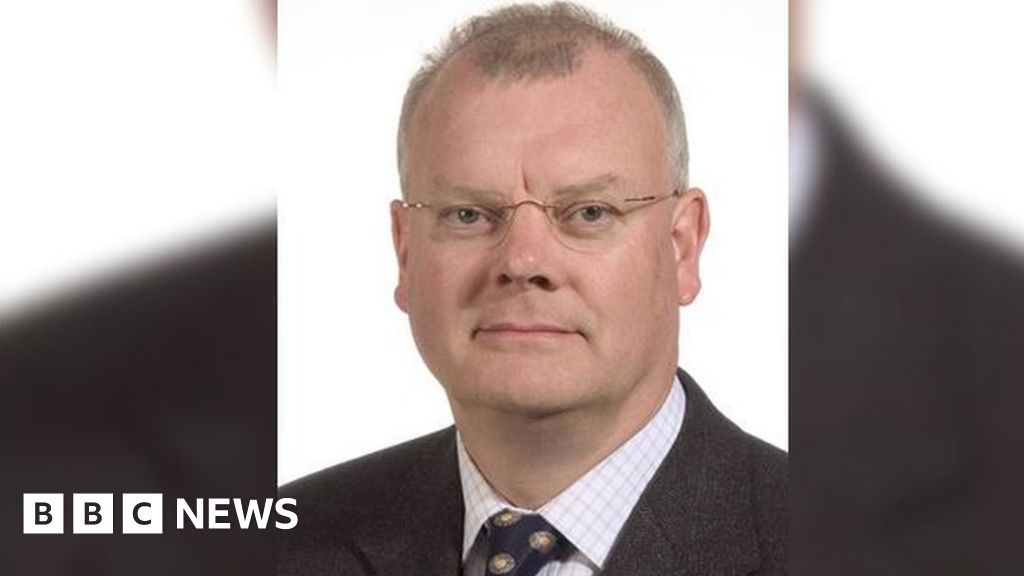 image copyrightRPJ Consulting
image captionFord executive chairman Bill Ford said Mr Parry-Jones "left an indelible mark on Ford and the industry"
Tributes have been paid to a car industry boss who died in a "tragic incident near his home in Wales".
Dealership Marshall Motor Group said it was "deeply saddened" by the death of chairman Richard Parry-Jones, a former vice president of Ford Motor Company.
Mr Parry-Jones also ran a spa hotel in Barmouth, Gwynedd.
On Friday, North Wales Police said a 69-year-old man died in an accident involving a tractor on private land in Barmouth but it did not identify him.
Ford executive chairman Bill Ford described Mr Parry-Jones as a "rare talent who left an indelible mark on Ford and the industry".
"His passion for great cars and love of motoring inspired legions of engineers and enthusiasts in Europe and around the world," he said in a statement on Friday.
"Richard will be deeply missed and our heart goes out to his family and loved ones."
Marshall Motor Group's website said Mr Parry-Jones spent more than 30 years in senior executive positions at Ford and served as its chief technical officer for 10 years.
Mr Ford described Mr Parry-Jones, who started as an engineer, as a "virtuoso with an uncanny feel for creating cars that were dynamic and incredibly fun to drive".
Trade press Auto Express said he led development teams responsible for "some of the greatest cars in Ford's history", including the original Ford Mondeo and Focus, the Ka and the Puma.
Marshall chief executive Daksh Gupta said: "He was quite simply, an industry legend.
"He was an inspiring mentor to me and I am so proud that we became close friends. I will miss him deeply."
Mr Parry-Jones had also served as chairman of Network Rail and chairman of Yorkshire Water and was a visiting professor at Loughborough University.
In 2019 he acted as chairman of a taskforce set up to support Ford workers losing their jobs at the company's doomed Bridgend plant.