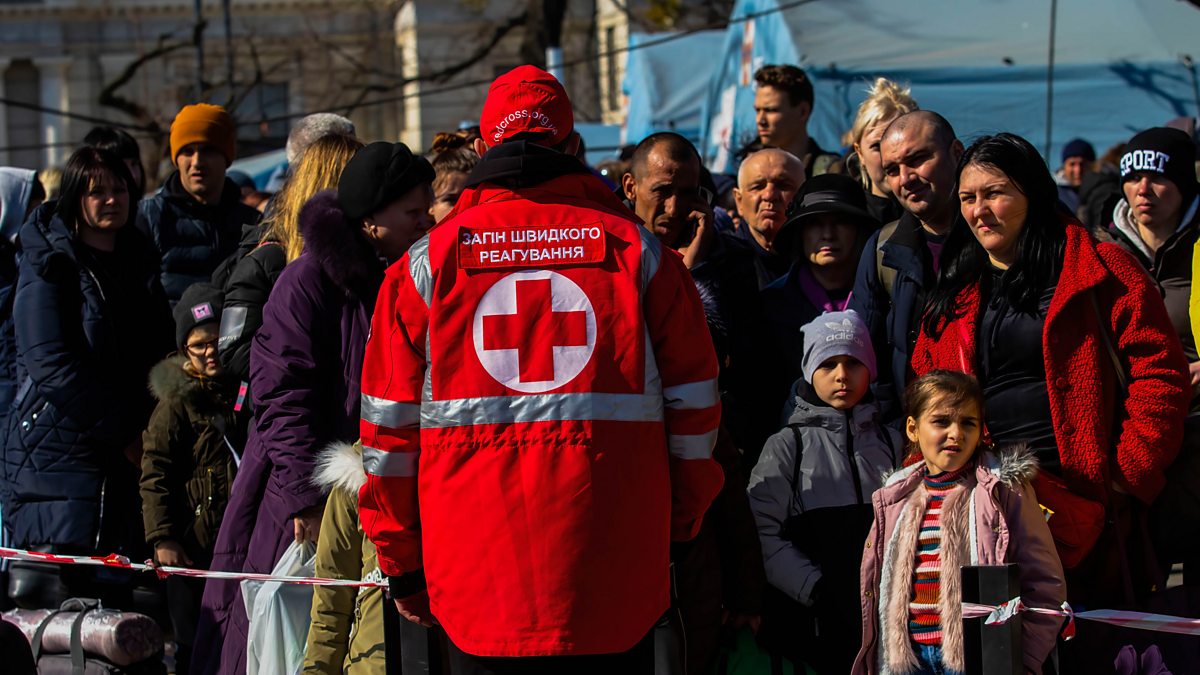 The Red Cross is planning the biggest relief and evacuation convoy yet into the besieged Ukrainian port of Mariupol.
It is the latest attempt to bring relief in — and passage out — for beleaguered residents of Mariupol, a city that has been laid waste since the start of the war five weeks ago.
Also in the programme: Vladimir Putin says exports of Russian gas will be stopped from Friday unless countries pay up in roubles, as US President Biden announces a record release of oil from the US's strategic reserve and a Turkish prosecutor asks to halt trial in the case of the murdered Saudi journalist Jamal Khashoggi.
(Photo shows a member of the red cross helping to organise refugees from Mariupol. Credit:Ty O'Neil/SOPA Images/LightRocket via Getty Images)
Show less