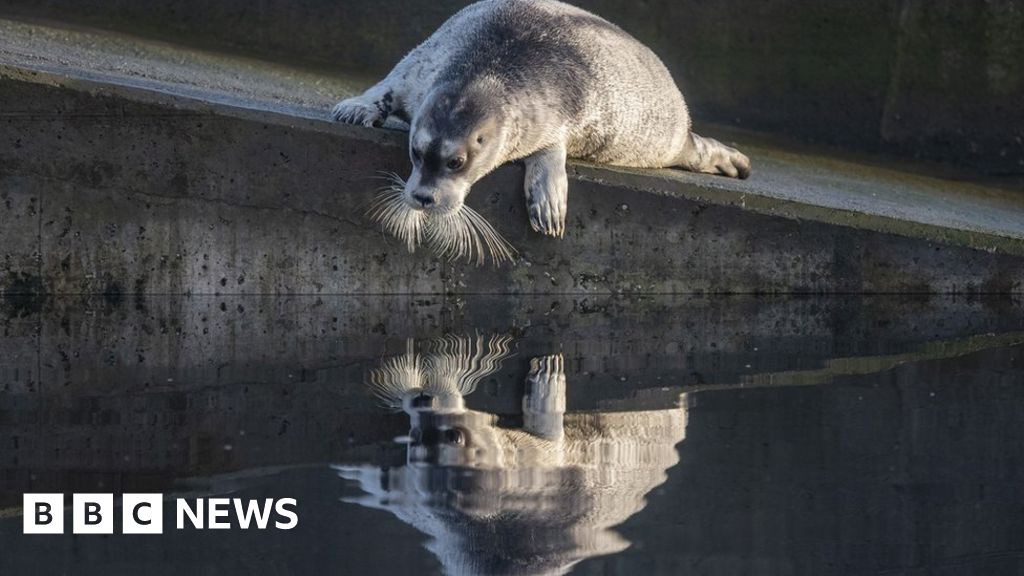 image copyrightCharles Everitt
image captionCharles Everitt's overall winner, Taking root
The winners of the Scottish Nature Photographer of the Year 2020 have been announced.
Edinburgh-based Charles Everitt won the botanic category and was also the overall winner with his image called Taking Root, which shows pink purslane rooted in the base of a tree.
Mr Everitt took the picture at the Water of Leith, a "wonderful little river" that starts in the Pentland Hills and flows through the city of Edinburgh.
He said: "Well managed by its own Conservation Trust, the river has become a corridor for fauna and flora as it flows through both woodland and urban environments.
"While walking in a wooded area along the banks of the Water of Leith just outside Edinburgh, I noticed a pocket of pink purslane rooted in the base of a tree beside the river. I returned the next day and was blessed with dappled sunlight so just needed to wait until the flowers became illuminated."
Competition judge Niall Irvine described Mr Everitt's photograph as "quietly powerful".
image copyrightAustin Taylor
image captionAustin Taylor photographed this bearded seal in Shetland
image copyrightAlison Moore
image captionAlison Moore won the sea and coast category with her image of an Orkney sea cave
image copyrightPaul Carpenter
image captionPaul Carpenter won the video prize with his Hare Today, Hare Tomorrow?
Other winners included Alison Moore, of Twatt, Orkney, who won the sea and coast landscape category with her image, Magical Cave, which was taken in Orkney.
Austin Taylor, of Lerwick, Shetland, won the wildlife portrait category with a picture of a bearded seal at Shetland's Hamnavoe Marina.
The nature video went to Paul Carpenter, from Elgin, with his film Hare Today, Hare Tomorrow?
The full list of winners can be found on the competition website.
All images are copyrighted.