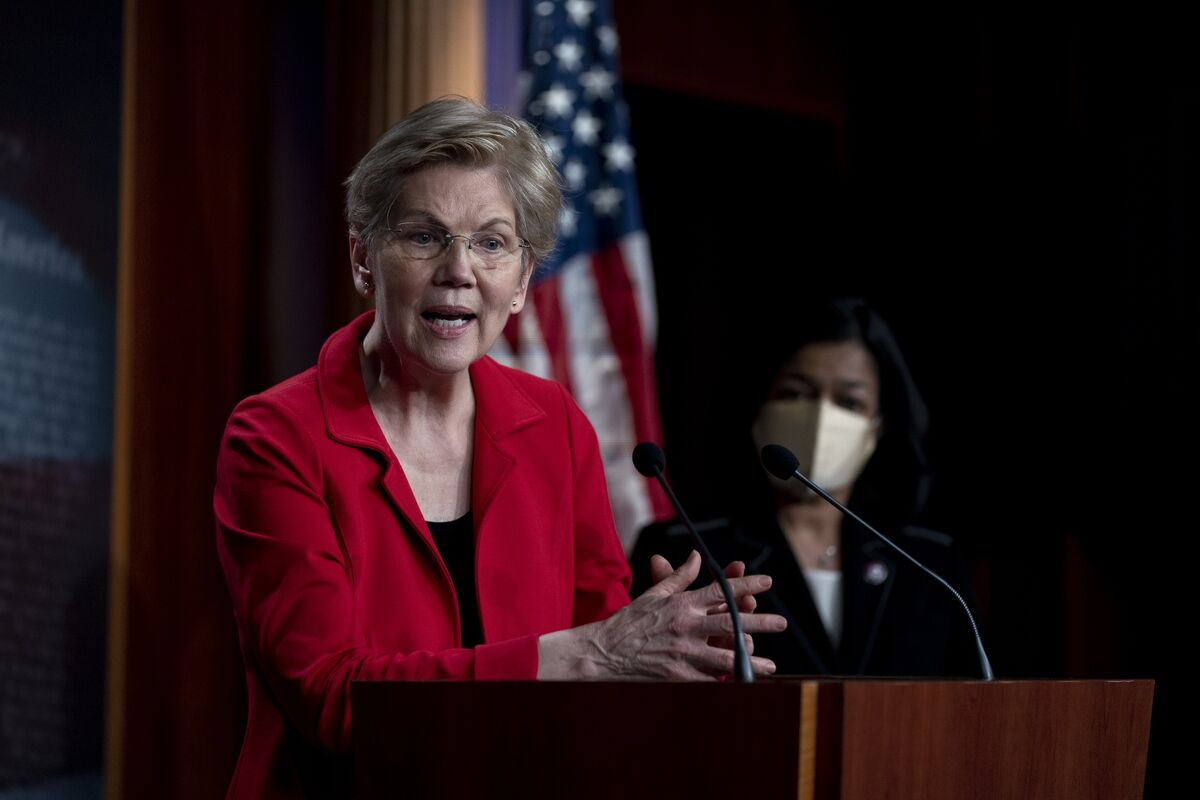 Senator Elizabeth Warren is calling for more transparency and oversight in the financial system after the forced selloff of holdings linked to Bill Hwangs private investment firm.
The unwinding of Hwangs
Archegos Capital Management after banks forced it to sell billions of dollars in investments accumulated through highly leveraged bets has roiled global markets. Calls for increased oversight have come about due to Archegos never having disclosed its positions in the publicly-traded companies.
Senator Elizabeth Warren
Photographer: Stefani Reynolds/Bloomberg
Archegos meltdown had all the makings of a dangerous situation — largely unregulated hedge fund, opaque derivatives, trading in private dark pools, high leverage, and a trader who wriggled out of the SECs enforcement, Warren said in an email. Regulators need to rely on more than luck to fend off risks to the financial system: we need transparency and strong oversight to ensure that the next hedge fund blowup doesnt take the economy down with it.
The Securities and Exchange Commission
held meetings with banks on Monday to discuss what led to the forced sale. Archegoss prime brokers included
Nomura Holdings Inc.,
Credit Suisse Group AG,
Goldman Sachs Group and
Morgan Stanley.
Warren, a Massachusetts Democrat and member of the Senate Banking Committee, is a proponent for increased regulation and oversight of banks. She
asked the SEC in January to review its securities rules and enforcement capabilities after the Reddit-induced frenzy in the shares prices of
Gamestop Corp. and other stocks caused a hedge-fund short squeeze.
Before it's here, it's on the Bloomberg Terminal.
LEARN MORE