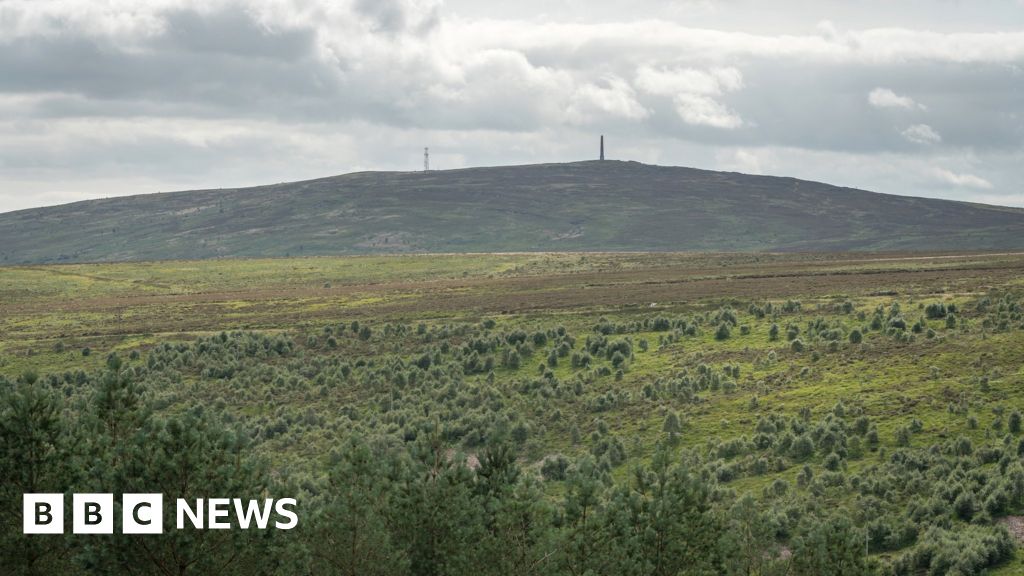 image copyrightDavid Lintern/John Muir Trust
image captionFunding was put in place for the deal late last year
The largest ever community buyout of land in southern Scotland has been completed.
The £3.8m deal involves 5,200 acres and six properties around Langholm.
Agreement was reached with Buccleuch to sell the area to the Langholm Initiative last year after a lengthy fundraising campaign.
The deal has now been legally completed which will allow plans to create a nature reserve – which were at the heart of the takeover bid – to proceed.
image captionBuccleuch has sold off about 30,000 acres of land in the last 10 years
Margaret Pool, who chairs the Langholm Initiative charity, said: "Together we've achieved something which once seemed impossible, and today we can celebrate as a new era begins for this special land with which our community has such a deep and long-standing connection.
"Our sincere, heartfelt thanks go to so many people for making this historic moment for Langholm happen – including the generous donors and tireless volunteers, and to Buccleuch for being so supportive and positive in their approach."
Benny Higgins, executive chairman of Buccleuch, said concluding the deal was a "fantastic achievement" and showed what could be achieved when communities and businesses had a "common goal".
"This was achieved by goodwill and working together, following voluntarily all the relevant guidance and protocols," he said.
"We look forward to seeing the plans for the area coming to life over the coming months, and wish the Langholm Initiative all the very best with this."
He said Buccleuch had been reducing its footprint of land over the past decade and had now sold about 30,000 acres to farmers and community groups.
At the centre of plans for the land around Langholm is the creation of the Tarras Valley Nature Reserve.
It is hoped it can help regeneration, tackle climate change and develop outdoor tourism in the area.
A wide range of bodies has supported the project since it was launched.
The Scottish Land Fund, South of Scotland Enterprise and The John Muir Trust – along with public fundraising – have helped the group to reach its target.
image copyrightRichard Webb
image captionLangholm Moor was part of the proposed sale on the Borders Estate announced in 2019
In May 2019, Buccleuch Estates announced its decision to sell 25,000 acres of Langholm Moor and the Tarras Valley in its Borders Estate.
Community interest in taking over the land quickly developed.
Within a year a campaign was launched to purchase the area around Langholm with the John Muir Trust donating £100,000.
The Scottish Land Fund followed up with £1m, the Carman Family Foundation £500,000 and £1m came from South of Scotland Enterprise.
A range of other donations allowed a revised purchase price of £3.8m to be agreed late last year.
Transfer of ownership has now been officially completed allowing work on the creation of the nature reserve and other projects to begin.