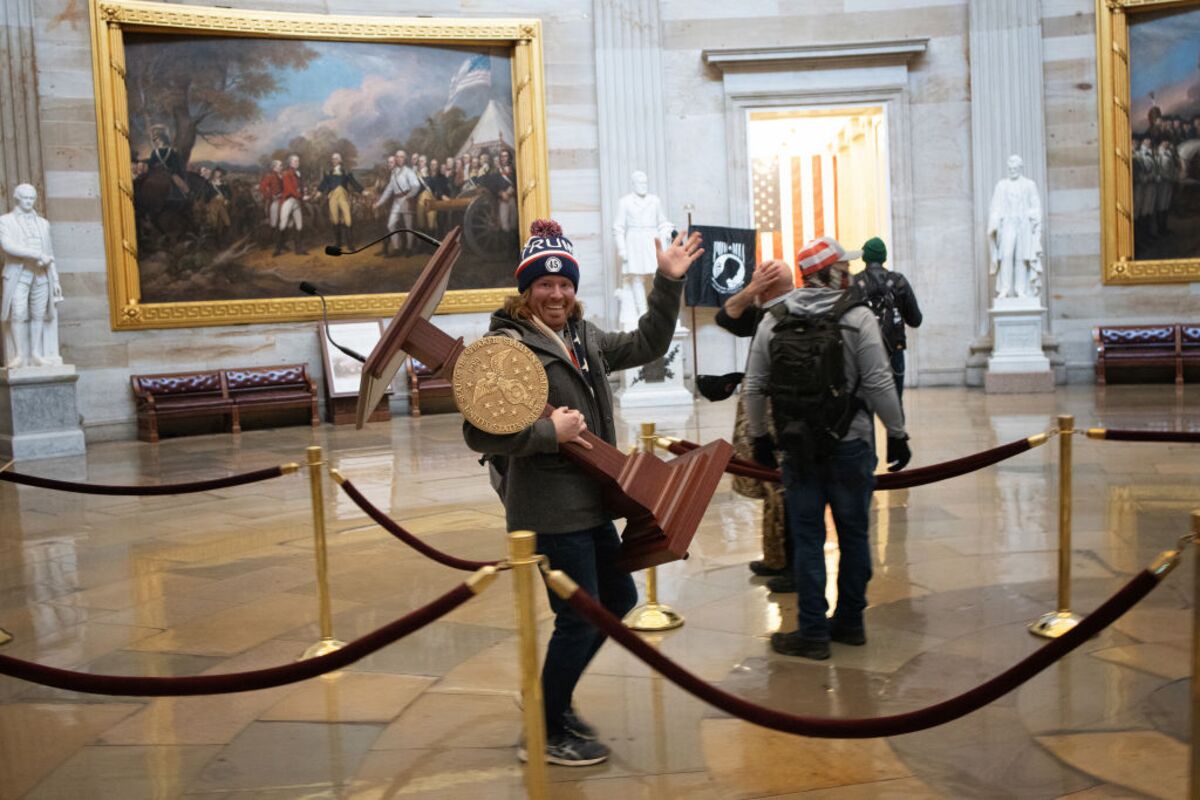 A waterfront Florida restaurant has foiled a Capitol rioters plans to host a celebratory send-off before serving time for his participation in the Jan. 6 insurrection.
Adam Johnson  invited friends to celebrate his last Friday of freedom at Caddys in Bradenton, Florida, on April 7, according to a
Facebook event page. The party event features a viral photo of Johnson holding a podium belonging to House Speaker Nancy Pelosi in the Capitol rotunda on Jan. 6.
Johnson pleaded guilty to federal misdemeanor charges of entering and remaining in a restricted building. He was sentenced to 75 days in prison followed by one year of supervised release in February. Johnson must also complete 200 hours of community service and pay a $5,000 fine.