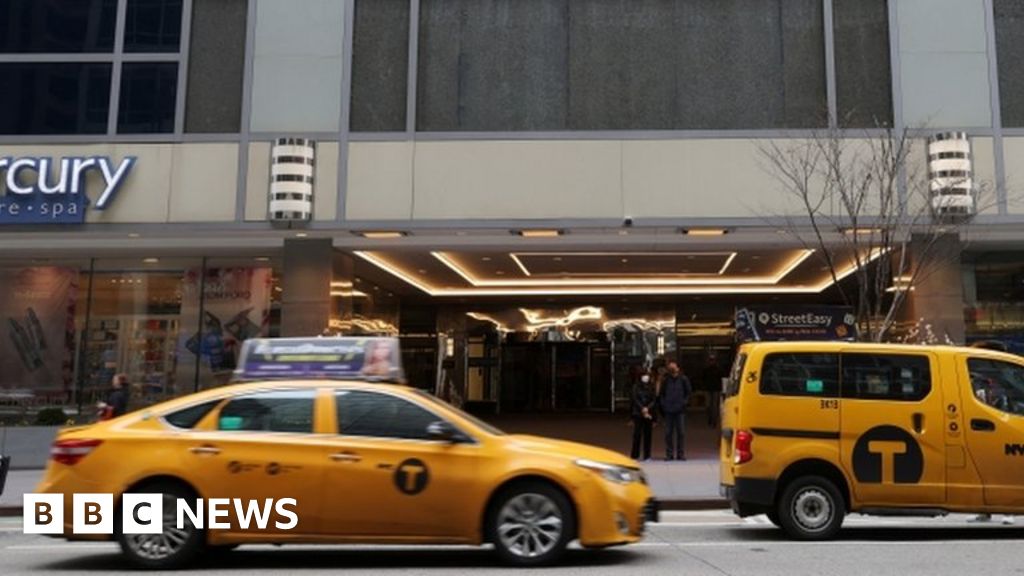 After ravaging New York City's yellow cab industry, Uber is now taking steps to embrace it.
The company will now list New York City yellow cabs on its app, a partnership Uber described as the latest step in a global effort to work with the taxi industry to unlock new markets.
It already has similar arrangements in place in countries such as Spain, Germany, Austria and Turkey.
Uber has been facing a driver shortage as it emerges from the pandemic.
The deal will add about 14,000 taxi drivers licensed in New York City – one of its most important markets – to Uber's platform.
Guy Peterson, director of business development for Uber, called it a "win for drivers".
"No longer do they have to worry about finding a fare during off-peak times to getting a street hail back to Manhattan when in the outer boroughs," he said.
The number of rides in yellow taxis in New York has plunged since Uber launched in the city in 2011, as people opted for the ease of online booking. The collapse helped to push nearly a thousand drivers to file for bankruptcy in recent years.
Under the partnership, the software companies that currently work with city-licensed cab drivers will integrate with Uber, which will take a cut of the fares. The companies did not say how much this would be.
The offering will roll out to the public this spring. Riders hailing a yellow taxi via the app will pay fares comparable to Uber's more expensive UberX offering, according to a Wall Street Journal report that Uber confirmed.
Shares in Uber rose on the news.
But Bhairavi Desai, executive director of the New York Taxi Workers Alliance, said Uber should not make the mistake of thinking that this means its fights with drivers in New York are over.
"The companies that tore up this industry need this more than the drivers do," said Ms Desai. "The fare structure that is not enough for Uber drivers is also not going to be enough for yellow cab drivers."