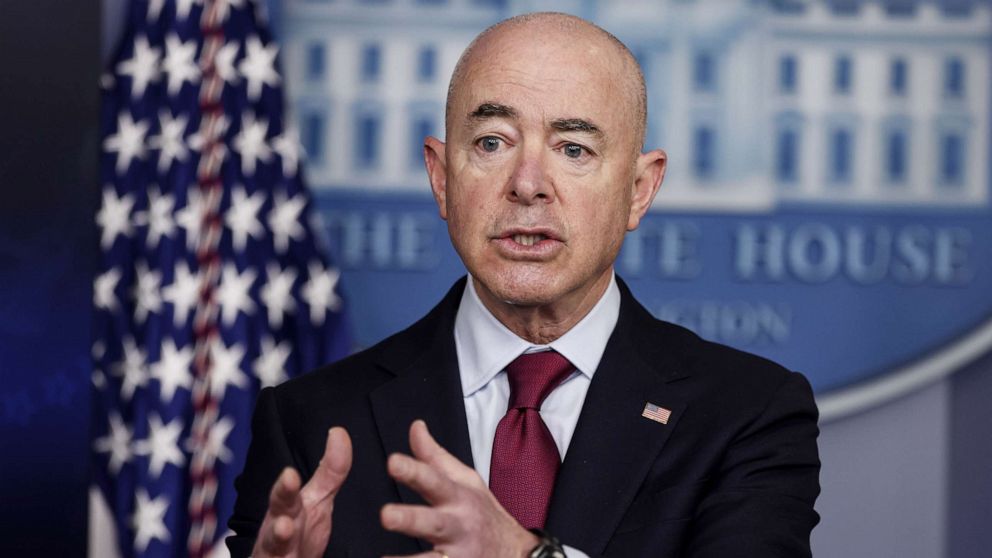 Secretary of Homeland Security Alejandro Mayorkas placed the blame for the current influx of migrants on the southern border at the feet of the prior administration.
"Why is it especially challenging and difficult now, because the entire system under United States law that has been in place throughout administrations of both parties was dismantled in its entirety by the Trump administration," Secretary Alejandro Mayorkas told "This Week" co-host Martha Raddatz Sunday morning. "So we are rebuilding the system as we address the needs of vulnerable children who arrive at our borders."
Mayorkas reiterated that the border is not open and that migrants should not come to the Southern border — especially in the midst of the pandemic.
"Now is not the time to come," Mayorkas stressed. "Do not come. This journey is dangerous. We are building safe, orderly and humane ways to address the needs of vulnerable children, do not come."
This is a developing story. Please check back for updates.