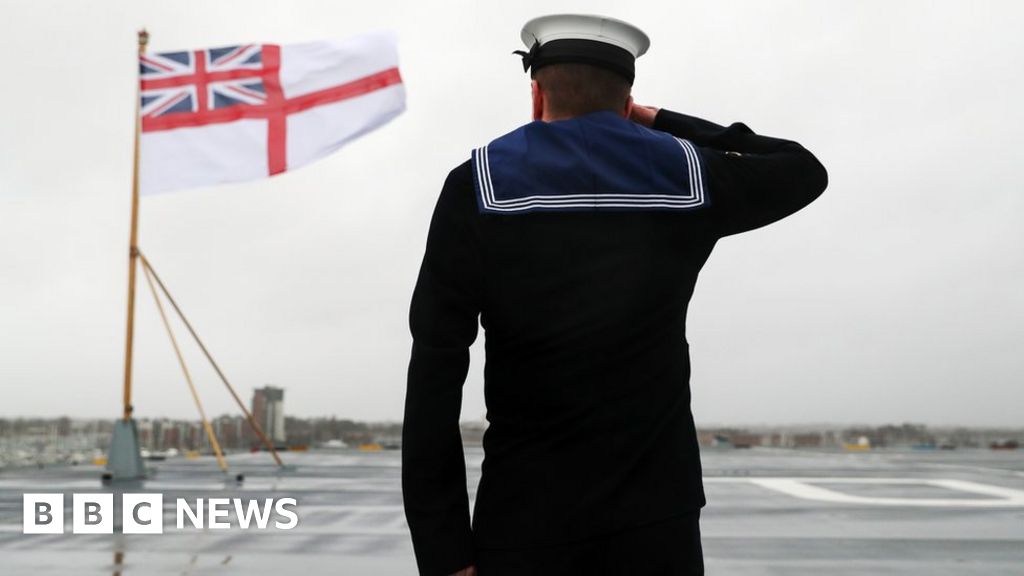 A new Royal Navy surveillance ship is to be built to protect "critical" undersea cables.
The Ministry of Defence said the cables, which are "vital to the global economy and communications between governments", are at "risk of sabotage" due to "submarine warfare".
Defence Secretary Ben Wallace said the new ship will protect critical national infrastructure, including the cables.
The announcement comes ahead of next week's defence review.
Hundreds of thousands of miles of undersea cables circle the globe, providing internet and communications links between nations and continents.
According to the MoD, the new Multi Role Ocean Surveillance ship will be fitted "with advanced sensors and will carry a number of remotely operated and autonomous undersea drones which will collect data".
The vessel, staffed by 15 people and due to come into service in 2024, will carry out operations in both UK and international waters.
The MoD added it will also "be able to support with other defence tasks, including exercises and operations in the Arctic which will become an increasingly contested area".
Undersea cables carry more than 90% of the world's communications – including trillions of dollars worth of financial transactions every day.
There's growing concern these underwater arteries could be vulnerable to attack.
British and US military and intelligence officers have recently warned of Russian submarines "aggressively operating" near Atlantic undersea cables.
The Ministry of Defence says there's a risk of sabotage – which presents an existential threat to the UK.
As part of a wider defence review – the MoD will order a new Royal Navy surveillance ship to monitor this critical infrastructure.
"As the threat changes, we must change," the defence secretary said.
"Our adversaries look to our critical national infrastructure as a key vulnerability and have developed capabilities that put these under threat.
"Some of our new investments will therefore go into ensuring that we have the right equipment to close down these newer vulnerabilities."
Prime Minister Boris Johnson has promised his plan for modernising the armed forces and foreign policy will help make the UK "match-fit".
The Integrated Review, first announced in 2019, will set out the UK's defence and foreign affairs priorities for the next decade or so, during which cyber warfare in particular is expected to become a greater threat.