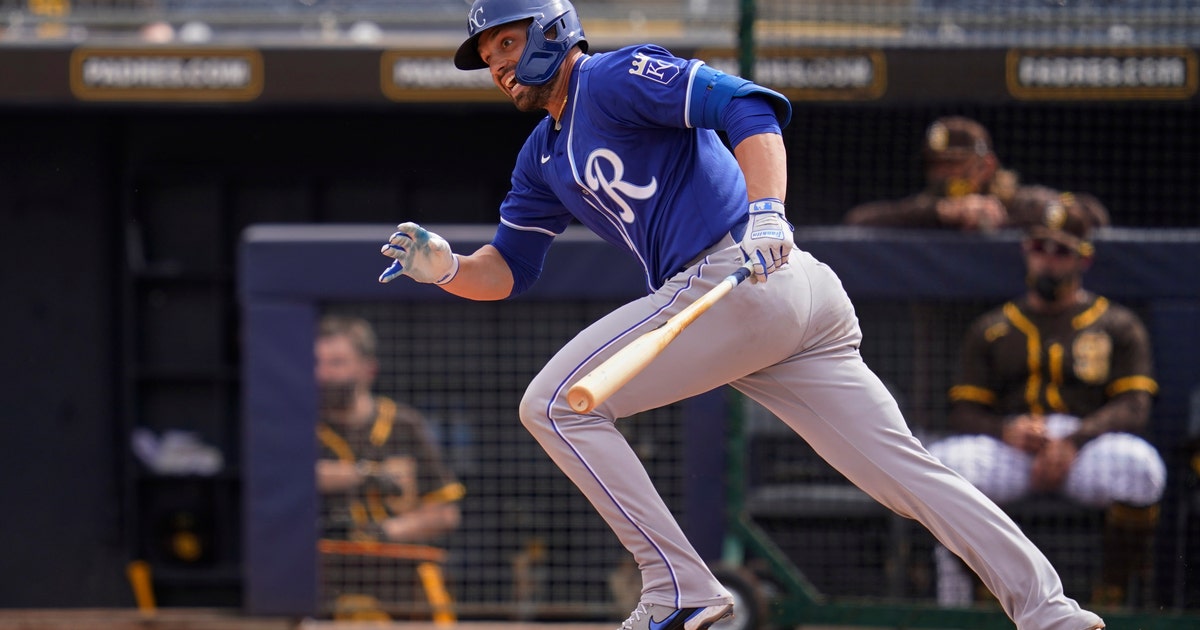 Kyle Isbel, Ryan McBroom, and Emmanuel Rivera all homered as the Royals played to a 6-6 tie with the D-Backs on Saturday.
Royals outfielder Isbel started the scoring with a solo homer to right-center in the first inning for a 1-0 lead.
With the Royals down 3-1, designated hitter McBroom tied the game with a two-run shot in left-center in the fourth inning.
The Royals tied the game up again on Hunter Dozier's RBI double in the fifth inning.
After going down 6-4 to the D-Backs entering the seventh inning, Emmanuel Rivera's two-run homer once again knotted the game, this time at 6-6.
Danny Duffy got the start for Kansas City, allowing four runs (one earned) over four innings.