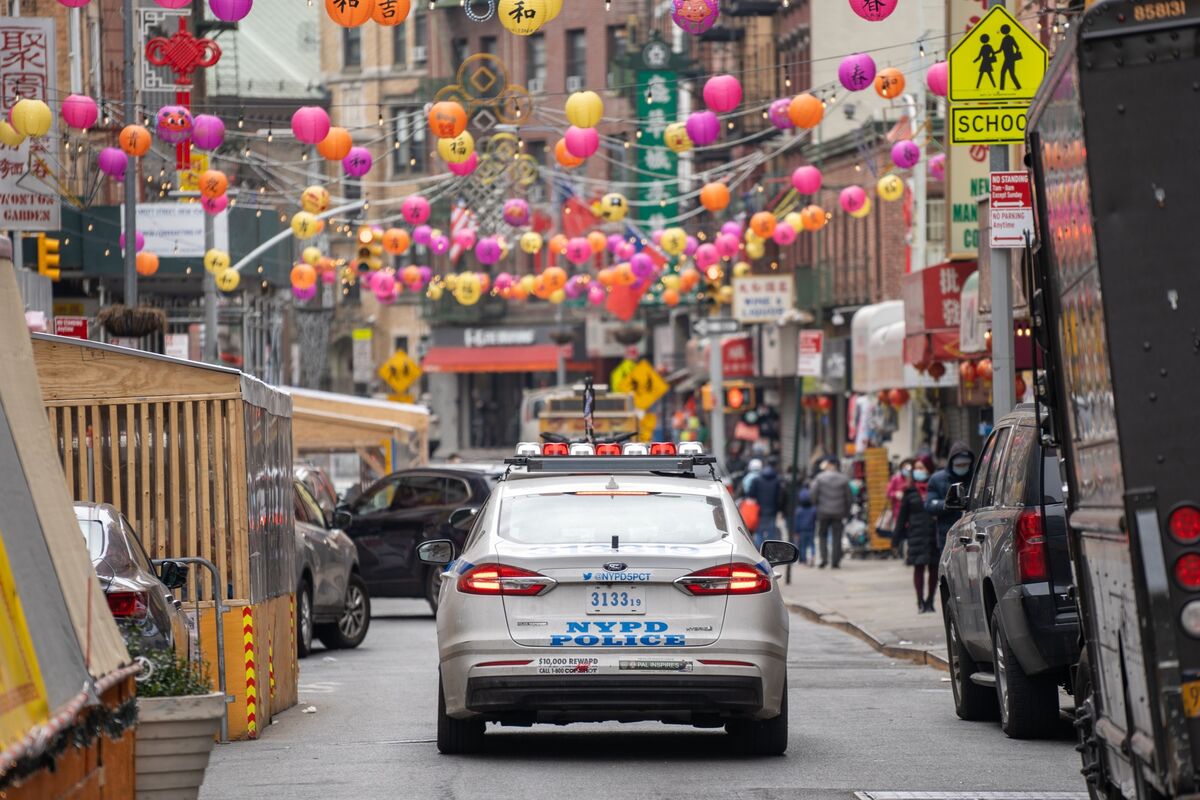 U.S. President Joe Biden called on Congress to send him new legislation on hate crimes and for Americans to change our hearts to combat racially motivated
attacks on Asian Americans, following the shooting murders of eight people in the Atlanta area.
Top diplomats from the U.S. and China held their first meeting since Bidens administration took office, with the talks
failing to end in any agreements.
Countries including Germany and France banned and then reinstated AstraZenecas coronavirus vaccine, causing even more
problems for the stuttering inoculation campaign in Europe. 
And Tanzanias Covid-denying president who urged people to heal themselves from the virus with
prayer died.
Dig deeper into these and other topics with this edition of Weekend Reads. 
Protesters after the shootings in Atlanta.
Click 
here for this weeks most compelling political images and tell us how were doing or what were missing at [email protected]
How Europe Injected More Doubt Into a Vaccine the World NeedsThe week started with Germany and other European nations suspending AstraZeneca Covid-19 shots and ended with countries restarting them. But, as 
Stephanie Baker, 
Ania Nussbaum, 
Arne Delfs and 
Suzi Ring lay out, the damage may be done.
Pakistan Prime Minister Imran Khan, who was vaccinated on Thursday against the virus, has tested positive for Covid-19.
U.S. and China Must Figure Out Whats Next After Talks Clear AirSenior U.S. and Chinese officials traded
acrimony and accusations over two days of talks in Anchorage, Alaska, that both sides hope will clear the air.
Nick Wadham explains the hard work that lies ahead.
Drought Is the U.S. Wests Next Big Climate DisasterMuch of the U.S. West is facing the driest spring in seven years, setting up a climate
crisis that could strangle agriculture, fuel deadly wildfires and even hurt power production.
Brian K Sullivan,
Michael Hirtzer,
Kim Chipman and
Marvin G Perez look at how global warming is exacerbating the problem.
A dried-out lake near the Navajo Nation town of Thoreau, New Mexico. 
Economy Poses Netanyahus Main Challenge as Crisis FadesTop contenders in Israels vote next week have shared few details of their plans to
tackle widespread unemployment, raising questions about how nearly a fifth of the workforce will find jobs.
Ivan Levingston examines what yet another inconclusive election result might mean for policy making.
Kids as Prey Spur U.S. Outrage, Bid to Cut Social Medias ShieldTargets of online exploitation and harassment say they face
indifference from platforms that operate under the protection of a decades-old U.S. law that limits liability for content their users post online.
Todd Shields writes that child advocates and families are now demanding change. 
Read how the modern American political apology is in a precarious state due to polarization, faster-than-ever news cycles and a new shamelessness among the political class.
Venezuelan Immigrants Get a Lifeline From Chile Start-UpMany Venezuelans who
fled to Chile in recent years, as their homeland descended into chaos and hunger, have degrees yet are unable to work in their profession or even raise funds for a deposit to rent an apartment. As
Philip Sanders explains, that is where start-up Migrante comes in.
Venezuelan migrants walk along a highway after crossing from Bolivia to Chile on Feb. 17.
China Targets Jack Mas Empire, But Chairman Rabbit ThrivesAs China moves to strip media outlets from Jack Mas Alibaba Group, authorities are allowing several patriotic upstarts to
blossom in one of the worlds most restrictive media spaces.
Colum Murphy,
Jing Li and
Lucille Liu look at the rise of Harvard University-educated princeling Ren Yi, better known on social media as Chairman Rabbit.
Putin 
fired back on Thursday at Bidens accusation hes a killer. He also insisted the U.S. will have to take Russias interests into account even as the leaders trade insults.
Trump Fortune Falls to $2.3 Billion as Covid and Riot Hit EmpireDonald Trump upended the American presidency after stepping away from the company that made him
rich and famous. As he returns to his empire four years later, 
Sophie Alexander,
Max Abelson and
Andre Tartar explain, what he finds may upend him.
Tanzanias Next Leader to Face Predecessors Covid DenialismThe successor to deceased President John Magufuli, whose unorthodox response to the pandemic drew international consternation, faces the task of fixing Tanzanias virus response.
Fumbuka Ng'Wanakilala explains how Samia Suluhu Hassan could be very
different to a leader whose abrasive style earned him the tag The Bulldozer.
Newspapers announcing the death of Magufuli in Dar es Salaam on March 18.
Saudi Jobs for Saudis Is Crown Princes Generational ChallengeJob creation is a big domestic challenge for Saudi Crown Prince Mohammed bin Salman as he
reshapes an economy reliant on exported oil and imported labor. As
Vivian Nereim outlines, high unemployment risks impoverishing a middle class previously cushioned by state spending  and things are set to get worse.
And finally … A small but growing number of research organizations, universities and at least one European government have started war gaming the gritty geopolitical implications of a globe dominated by green energy.
Marc Champion looks at the challenge of mapping out how clean energy might change the world.
Smoke and steam billows from a state-owned steel plant in Hebei, China.