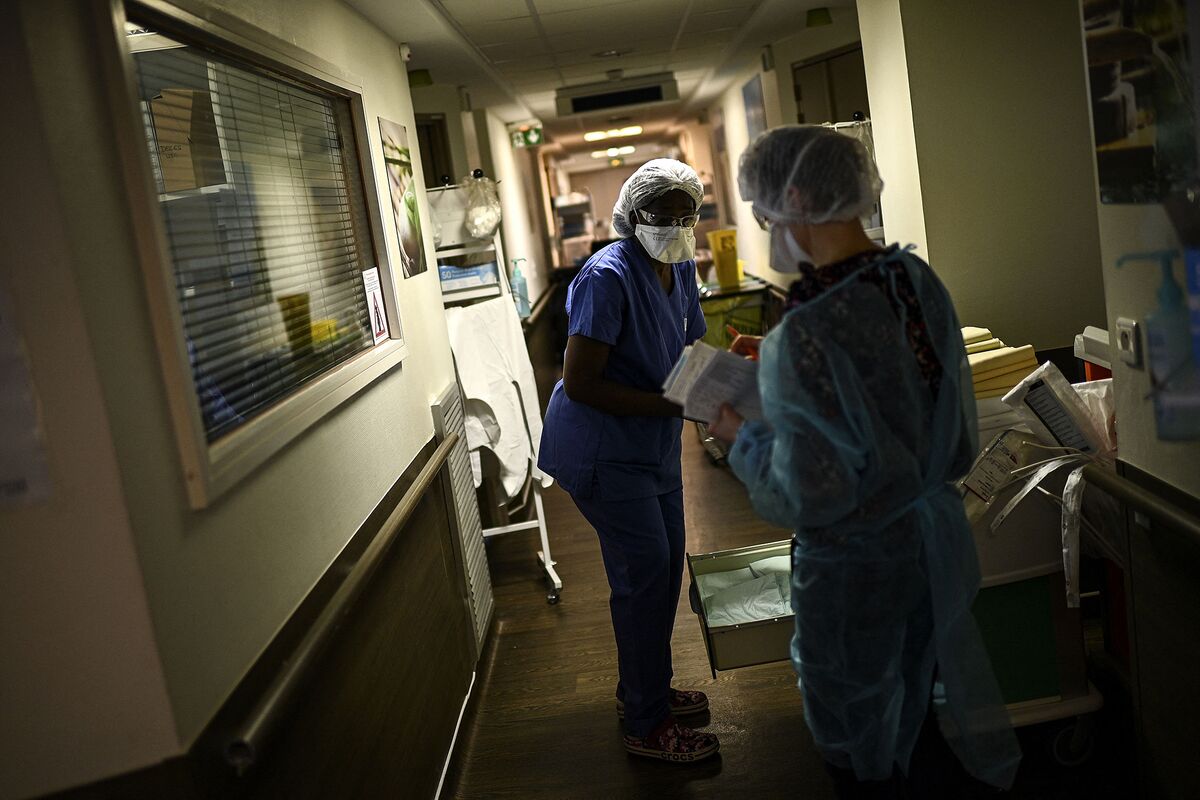 U.S. President Joe Bidens administration said it has helped deliver 100 million Covid-19  shots 
six weeks ahead of his deadline as
several states open vaccine eligibility to all adults. But still, millions of Americans with disabilities are being 
left behind, and Dr. Anthony Fauci warned that more easily transmitted variants continue to
threaten the countrys fight against the pandemic. With or without the blessing of the U.S. Centers for Disease Control and Prevention, cruises for Americans are
coming back and so are
Disney parks. So too, medical experts warn, may a wave of infection and death if the U.S. isnt careful. Elsewhere, Paris is
back in lockdown, Saudi Arabias middle class is 
struggling to find jobs and strict quarantine rules have Hong Kongs expat community
on edge.
What youll want to read this weekend
The killings at three spas in the Atlanta area 
highlighted the rising anti-Asian crime in the U.S., prompting Biden to 
scrap a political event in Georgia and instead
deliver an impassioned speech attacking the perpetrators of hate crimes. Heres how he can stand up for Asian Americans, Noah Smith
writes in Bloomberg Opinion.
Junior bankers at Goldman Sachs 
complained about 100-hour work weeks, saying its hurting their mental health (they even made their own chart). For Wall Street, a return to the office may
finally be in sight, or at least for JPMorgans latest batch of 
summer interns.
Tesla beware. Volkswagen
laid out its vision to be the top maker of electric vehicles, and investors loved it. The companys elevation to stock market darling has been largely thanks to a string of rapid-fire announcements (a
lesson learned from the Tesla).
Listen to how competition is accelerating in the EV world.
Semiconductor chip shortages will blight the world for awhile, Anjani Trivedi
writes in Bloomberg Opinion. Even Samsung isnt 
immune. The situation has
worsened so much that even the companies who make the equipment used to make the chips are warning of delays.
Heres a secret to becoming a
truly adventurous eaterask whats on your plate after youve tried it. Meanwhile the best bargains in the wine business
cost under $25 a bottle, and they taste like theyre worth double that.
What youll need to know next week
Biden

holds his first press conference as U.S. president.

The WHO will report on how it thinks Covid-19

originated.

EU leaders hold two-day summit, with

vaccines high on the agenda.

Israel

goes to the polls for the fourth time in two years.

Yacht merch galore at the Palm Beach International Boat Show.
What you'll want to read in Businessweek
The pandemic brought the business opportunity of a lifetime to Puritan Medical Products of Guilford, Maine. But even a $250 million infusion from the U.S. government has done little to quell an epic family feud, according to
previously sealed legal documents.
Like getting Weekend Reading? Subscribe to Bloomberg.com for unlimited access to trusted, data-driven journalism and gain expert analysis from exclusive subscriber-only newsletters.
Bloomberg New Economy Conversations with Andrew Browne: Big Pharma joined with governments to deliver coronavirus shots in record time. The successful moonshot could spur future research into other affordable drugs to treat global diseases. Join us March 23 at 10 a.m. ET when Katalin Karikó, senior vice president of Covid vaccine pioneer BioNTech, and others discuss Vaccine Miracles and the New Promise of Science. Register
here.
Download the Bloomberg app: Its available for iOS and Android.
Before its here, its on the Bloomberg Terminal. Find out more about how the Terminal delivers information and analysis that financial professionals cant find anywhere else. Learn more.