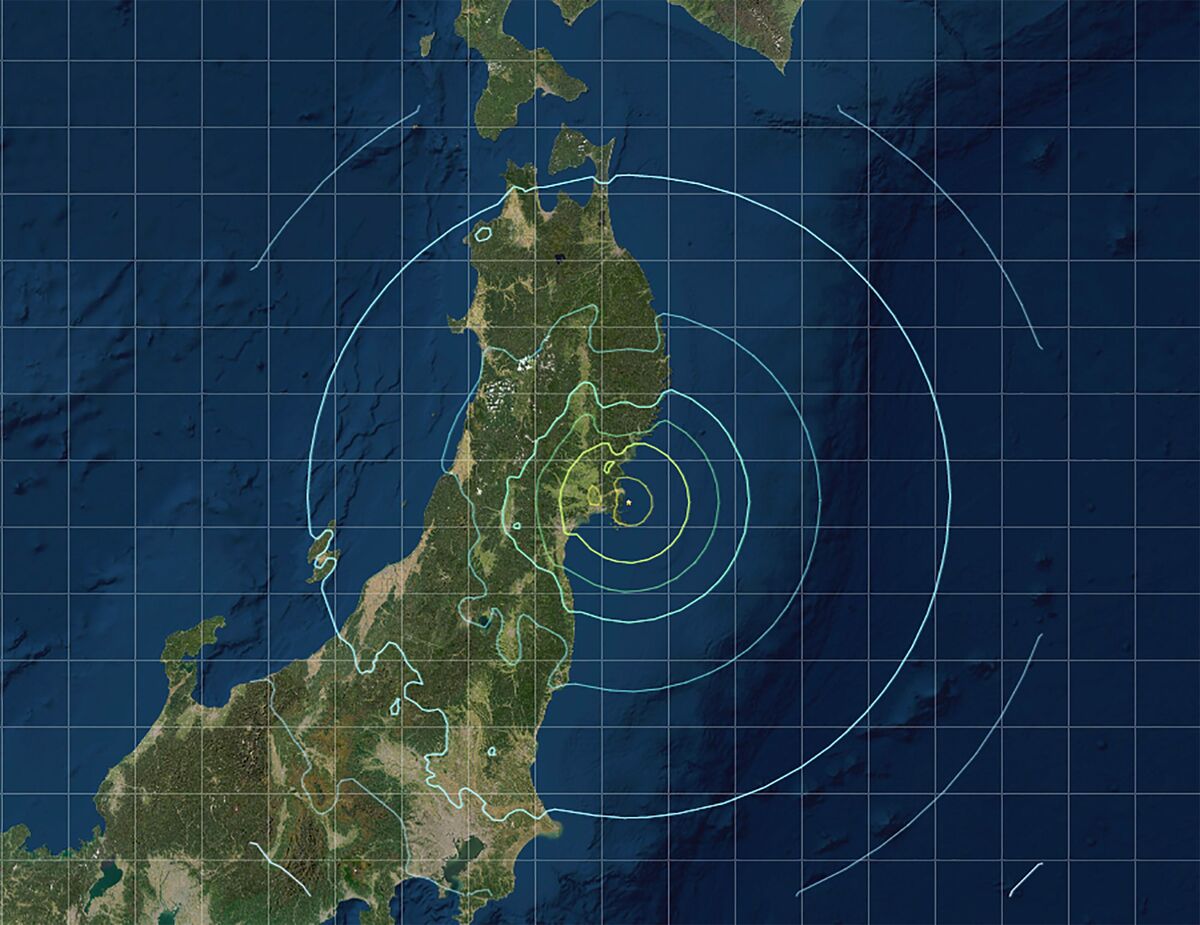 The epicenter of the earthquake, March 20. 
Source: USGS
Japan issued a tsunami advisory for Miyagi prefecture in the countrys northeast after a magnitude 7.2 earthquake hit off the coast.
Tsunami waves of about 1 meter were expected in Miyagi after the quake struck on Saturday evening at 6:09 p.m. local time, according to the Japan Meteorological Agency.
The quake hit at a depth of 60 kilometers. The strongest shaking, at an upper 5 on Japans scale of 7, was felt in Miyagi, and the tremor was also felt in Tokyo.
It comes days after the 10-year anniversary of the earthquake and tsunami that struck the same region, and which led to a meltdown at the Fukushima Dai-ichi nuclear plant and left about 19,000 people dead or missing.
A month ago, a magnitude-7.3 earthquake struck off Fukushima which was an aftershock of the 2011 quake.
Before it's here, it's on the Bloomberg Terminal.
LEARN MORE