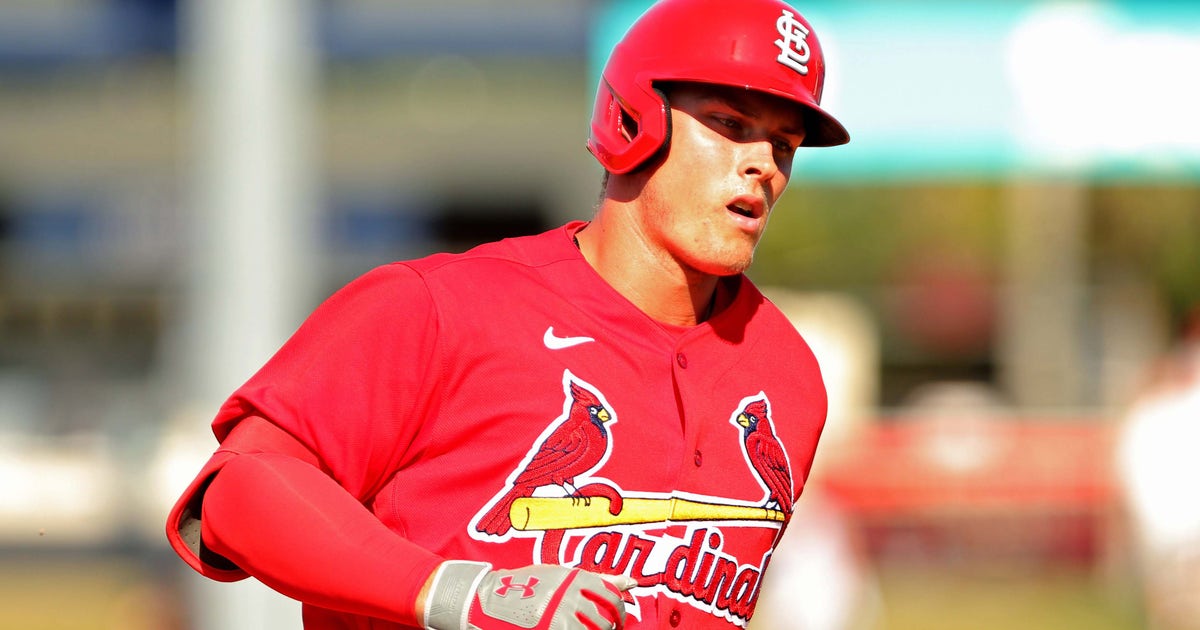 Late-game heroics by the St. Louis Cardinals' top prospect Nolan Gorman lead them to victory over the Miami Marlins Thursday night.
With the 7-5 victory at Roger Dean Stadium, the Cardinals notched their sixth win in the Grapefruit League.
In the first inning, Paul DeJong recorded his first big knock of the spring, slugging a two-run shot to give the Cardinals the early lead.
Daniel Ponce de Leon made his second start of the spring. The righty was effective against the majority of the lineup, but Adam Duvall gave Ponce de Leon fits during his five innings of work. Duvall slugged a solo homer in the second inning and followed up with a two-run triple in the third.
Over five frames, Ponce de Leon allowed four runs on four hits and three walks while striking out four Marlins.
The Cardinals cut into the Marlins' lead in the fourth as Austin Dean singled to score DeJong, making it a 4-3 game.
Tyler Webb and Genesis Cabrera combined for a pair of scoreless innings out of the bullpen, but Alex Reyes ran into trouble. Reyes allowed one run on a double and two walks before he was pulled after recording just two outs, both via strikeouts.
The Cardinals started an eighth-inning rally with a Tyler Heineman single and a pair of back-to-back walks. Jose Rondon then drew a walk to push a run across and make it a 5-4 ballgame. Then with the bases loaded, Nolan Gorman drove them all in with a double to right field.
With the tying run on first, Zack Thompson held the Marlins in check to close the ninth and give the Cardinals the 7-5 victory.
The Cardinal offense had several key contributors as DeJong, Dean, Gorman, and Justin Williams all recorded multi-hit games.
Up next, the Cardinals travel to Port St. Lucie to play the Mets at 12:10 pm on Friday afternoon.