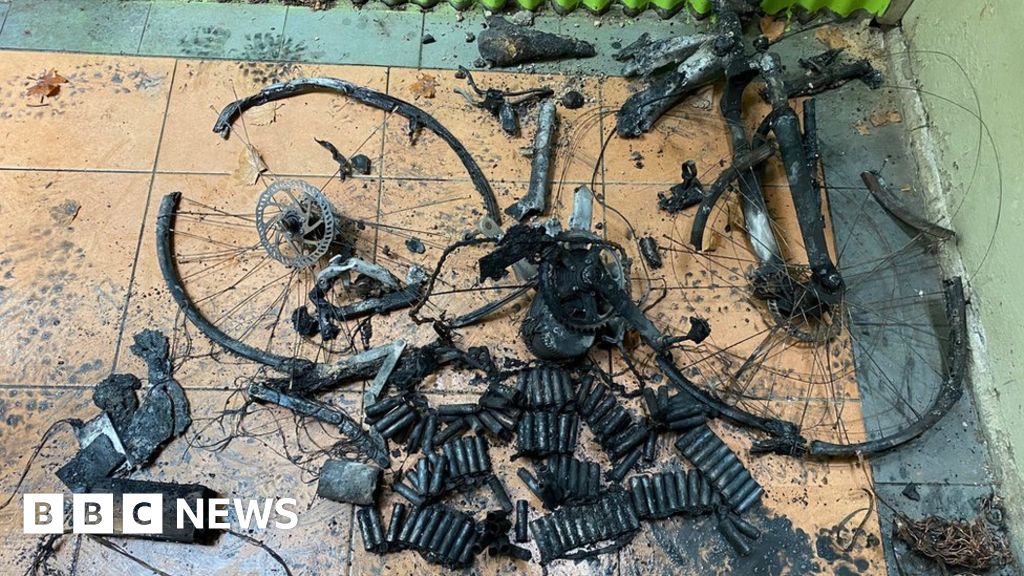 image copyrightNSW Fire and Rescue
image captionThe e-bike was left on charge overnight
An e-bike left on charge overnight is the suspected cause of a huge house fire in Australia, firefighters say.
The three-level house in Sydney became engulfed in flames and more than 20 firefighters were called to the scene.
All seven people in the house managed to escape the blaze.
New South Wales Fire and Rescue said four of them left the building safely, two others took refuge on a balcony and one stayed inside the home. Firefighters were able to rescue them.
Two of the residents required hospital treatment.
The fire department reminded people to only charge e-bikes with the genuine manufacturer's charger, to do so away from where people sleep, and to ensure damaged battery packs are fixed by an authorised repairer.
"Thankfully the occupants had a working smoke alarm which alerted them to the fire," it added.
media captionHow to upgrade your bike into an electric bicycle