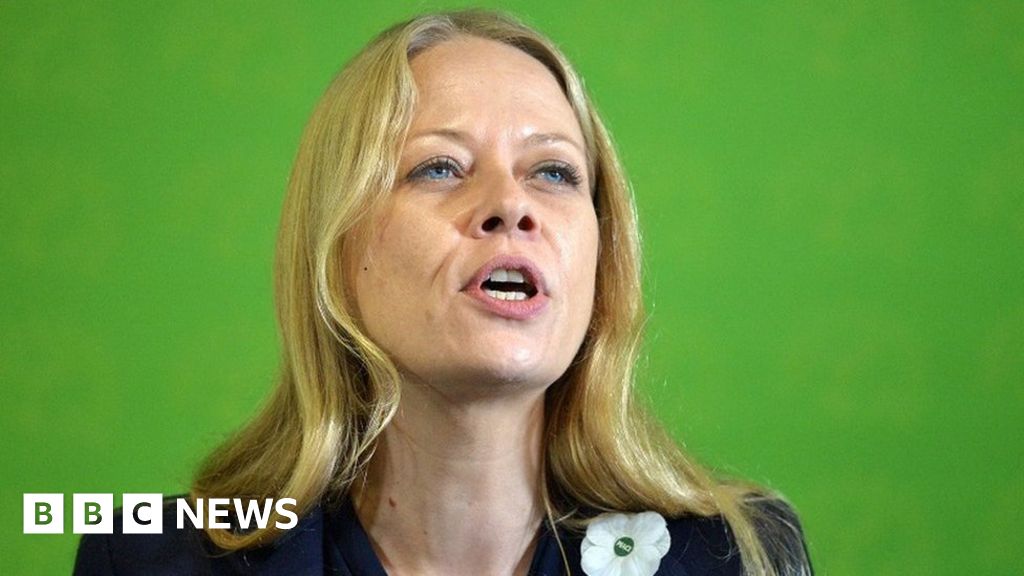 image captionSian Berry has also announced plans to grant the London Youth Assembly some limited powers
London's young entrepreneurs and artists will be able to apply for £30,000 of funding to start their careers, under plans announced by the Green Party's candidate to be mayor.
The Creative Autonomy Allowance (CAA) would pay 1,000 people a monthly income over three years, Sian Berry said.
The scheme would be funded through money earmarked for the mayor's "Recovery Missions", Ms Berry said.
The election for mayor of London will take place on 6 May.
Ms Berry said: "Young people are paying the price of so many things – the legacy of austerity, the current coronavirus crisis, the climate catastrophe.
"Greens have a mission to transform London's economy, and young people must be at the heart of it.
"Young people have the ideas, they have the potential, they have the ability – they just need the support to get on and do it."
The details of how beneficiaries would be chosen have not been released. The scheme would be aimed at young Londoners at the start of their career.
But the Green Party said if Ms Berry became mayor, participants "would not be selected by application or according to talent".
Instead, the project aims to "demonstrate the benefits in increasing the life chances and opportunities for cohorts of young people who could benefit".
Ms Berry has also announced plans to grant the London Youth Assembly, made up of 11 to 19-year-olds, some limited administrative powers.
Under the plans, the Youth Assembly, which meets every three months, would be able to propose amendments to the mayor's annual budget.
Resources and secretariat staff would be made available to better promote the Youth Assembly.
You can find a list of all the candidates who have said they will be running for London's mayor here.