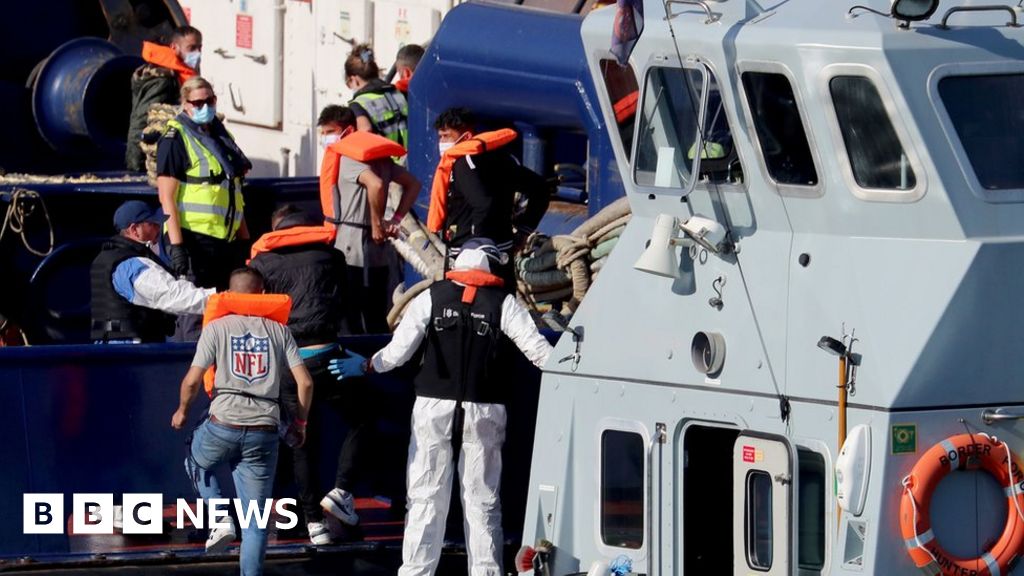 The UK could send asylum seekers abroad while their applications are processed, under plans considered by ministers.
The idea is expected to be included in a policy paper next week, as part of a wider shake-up of asylum rules after Brexit.
The plan is reportedly being considered to deter migrants from crossing the English Channel.
Home Secretary Priti Patel has previously called the current system "fundamentally broken".
More than 650 people have crossed the Channel in small boats so far during 2021, double the number during the same period in 2020.
The Times has reported ministers are set to consult on plans to change the law to allow for asylum seekers to be sent to processing centres abroad.
The newspaper said officials have considered Gibraltar as a possible venue – prompting the British Overseas Territory to write to the UK to seek clarity.
In a letter to Ms Patel, its chief minister Fabian Picardo said "this issue has not been raised with me at any level".
Speaking on Thursday, he told BBC News he had "very serious concerns" over the idea, which he dismissed as "entirely unviable".
According to the Daily Mail, the proposals could see migrants arriving in the UK from countries deemed safe barred from making an asylum claim.
Detailed proposals are expected as part of legislation to reshape the UK's post-Brexit asylum rules, expected later this spring.
The UK is no longer bound by the EU's Dublin regulation, under which it could transfer asylum seekers to countries in the bloc to have their applications processed.
The government has long criticised this EU law and has said it wants to negotiate new agreements to replace it.
The European Union itself has previously explored setting up "disembarkation platforms" in North Africa to screen asylum applications.
Australia has used offshore processing and detention centres for asylum seekers who reach the country by boat since the 1980s.
The centres, based on the Pacific island nation of Nauru and Manus Island in Papua New Guinea, have been criticised by rights groups.