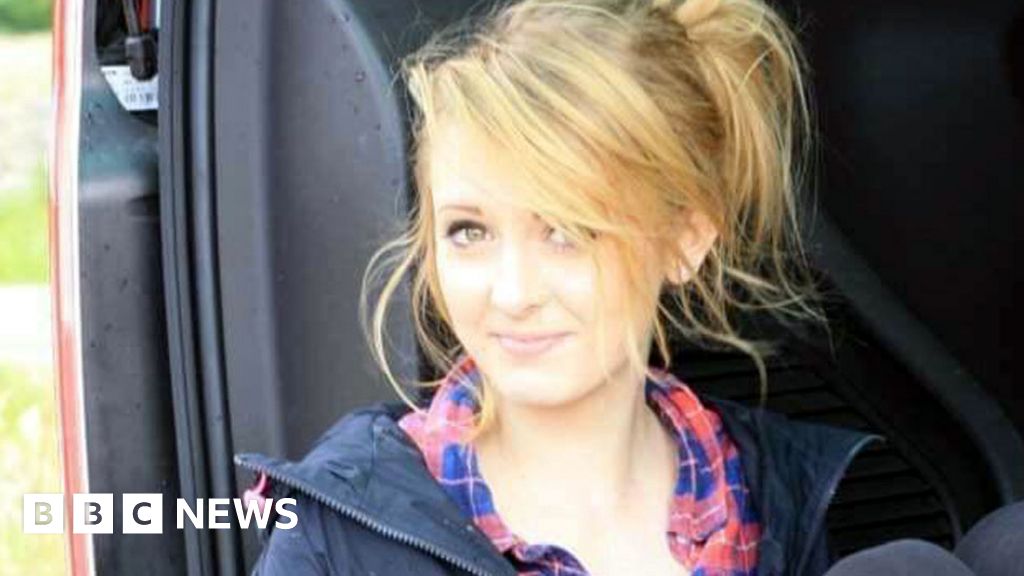 image copyrightHeather Teale
image captionBethany Walker was 18 when she died
The mum of a teenager who died from flu and sepsis has raised the funds needed to pay for an emergency helicopter landing pad in her community.
Heather Teale's daughter Bethany Walker, 18, from Applecross in Wester Ross, died in January 2018.
Bethany was flown to hospital in Inverness in 34 minutes after she became severely ill. The journey by road could have taken two hours.
Work has begun on the pad at Applecross Fire Station and Community Hall.
The air ambulance that flew Bethany to Raigmore Hospital had to land in a pub car park, which was fortunately empty at the time but would normally have been full of cars.
The new helipad will be available to the Scottish Ambulance Service and Coastguard rescue helicopters.
image copyrightAnnie MacDonald
image captionHeather Teale said the new landing site would be Bethany's legacy
Ms Teale set up a community fund which raised £15,000, and included a donation from actor Hugh Grant who offered his help after hearing about Bethany's story.
The final £50,000 needed was donated by Robert Bertram from the Help Appeal, a charity dedicated to funding helicopter emergency landing pads.
The money raised covers the £60,000 cost of constructing the pad with £5,000 left over to help pay for maintenance costs.
Bethany, who was suffering from flu when her health deteriorated, was a former Plockton High School pupil. She was on a year out from further education and was planning to study midwifery in Aberdeen.
Ms Teale said: "Bethany hoped to become a midwife but sadly she never got the chance to fulfil her dream, but her commitment to caring for others and saving lives will be reflected in this lasting legacy of a lifesaving helipad.
"In an emergency every minute saved in journey time gives patients a higher chance of survival, but in remote communities like Applecross, the air ambulance will be saving hours."
She thanked the local community – including retired GP Dr Chris Ward who helped in securing funds – as well as the Help Appeal and Grant for their support.
image copyrightAnnie MacDonald
image captionWork has started on the helicopter pad
Charity boss Mr Bertram praised Ms Teale's efforts to have the helipad built, while Hugh Grant said the lifesaving landing site would be Bethany's legacy.
He said: "Congratulations and well done to Heather and the Help Appeal for making it happen.
"The importance of helipads is often forgotten about, but they are absolutely vital in emergency care along with hospitals and helicopters."
image captionActor Hugh Grant donated to the project
There are few places for a helicopter to land at Applecross and even a potentially suitable flat area near Applecross Bay is usually packed with tents in the tourist season.
The village on the west Highland coast is 80 miles (129km) from Inverness and the road journey takes two hours.
The shortest route involves negotiating the Bealach na Ba, a mountain pass that rises to about 626m (2,053ft).
The alternative involves a 25-mile (40km) coastal road, and journey times can be longer in the summer due to tourist traffic or in winter when the weather is poor.
Sepsis, also known as septicaemia or blood poisoning, is the body's reaction to an infection.
It starts with an infection that can come from anywhere – even a contaminated cut or insect bite.
Normally, your immune system kicks in to fight the infection and stop it spreading.
But if the infection manages to spread quickly round the body, then the immune system will launch a massive immune response to fight it.
This can have catastrophic effects on the body, leading to septic shock, organ failure and even death.
Sepsis needs to be spotted and treated quickly, usually with antibiotics, before it spreads.
The signs of sepsis include extreme shivering, skin mottled or discoloured and severe breathlessness.