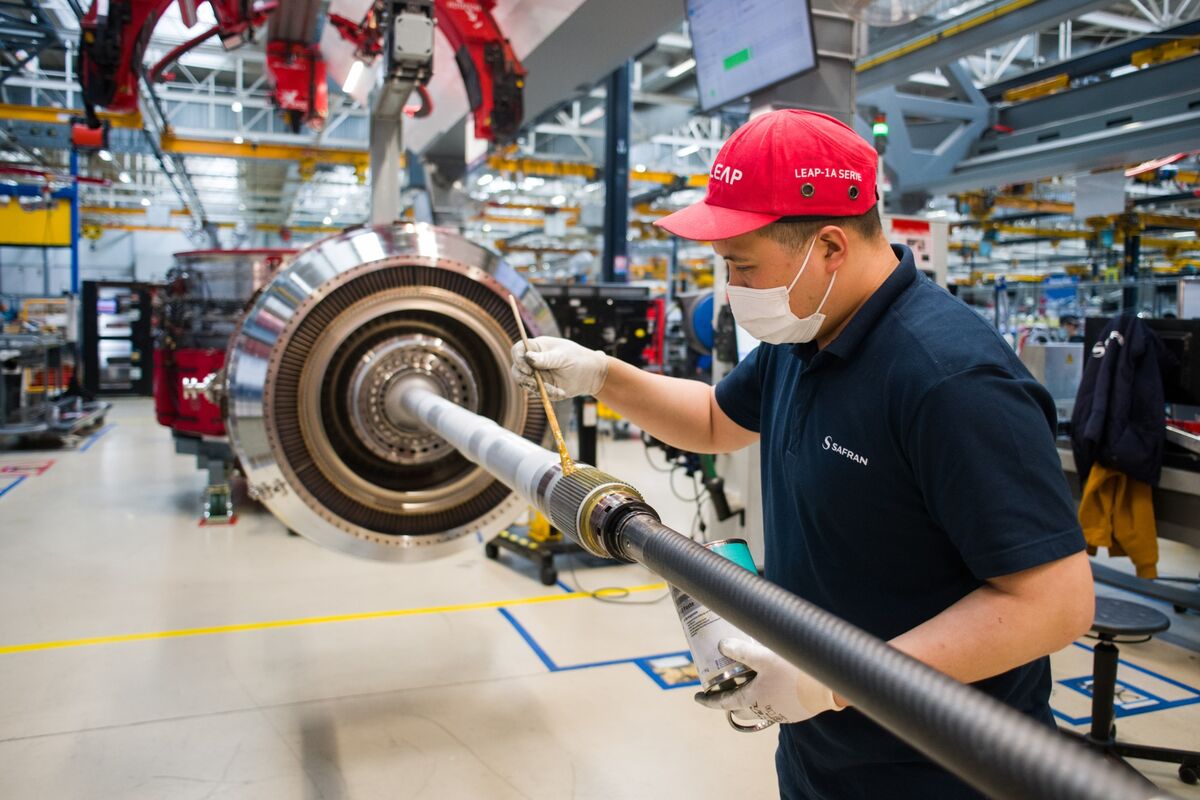 The global economy is poised for a solid rebound this year as vaccines and expansionary policies help repair damage from a pandemic that destroyed more than a quarter of a billion jobs. Gross domestic product worldwide is projected to rise 4.7% after its sharpest annual drop since World War II. According to the United Nations Conference on Trade and Development, China will climb as much as 8.1% given its quick containment of Covid-19 while Europe may see 4% growth. The U.S., though potentially gaining 4.5% thanks to Fed policy and the $1.9 trillion bailout, nevertheless faces the risk of a crash triggered by a Covid bubble in financial markets. David E. Rovella
Bloomberg is tracking the progress of coronavirus vaccines while mapping the pandemic globally and across America. 
Here are todays top stories  
Weekly first-time applications for U.S. unemployment benefits rose to 770,000, the highest since mid-February. Continuing claims, an approximation of the number of people filing for ongoing state benefits, fell to 4.12 million in the week ended March 6. Claims in all unemployment programs
totaled 18.22 million at the end of last month. Meanwhile Google, which pledged last year to spend $10 billion creating thousands of new U.S. jobs, has shaved that
down to $7 billion.
Hundred-hour weeks, no time to eat or shower, declining physical and mental health: According to a group of first-year analysts, this is a slice of life at Goldman Sachs. For those working in the firms asset-management unit, however, there could be a ticket to West Palm Beach in their future.
Fed Chair Jerome Powells
dressing down Wednesday of purveyors of 
inflationary angst didnt do the trick, apparently. Stocks and oil fell on Thursday while Treasury yields hit
some of their highest levels in more than a year as investors worried about, well, inflation. Heres
your markets wrap.
U.S. President Joe Biden is
weighing additional sanctions to block construction of the almost completed Nord Stream 2 pipeline from Russia to Germany. The news came after Russian President Vladimir Putin resorted to a
playground riposte to Bidens publicly stated opinion that the former KGB officer is
a killer. Biden has promised to retaliate for what intelligence agencies have labeled Putins sophisticated attempts to tilt two U.S. presidential elections in favor of Donald Trump. 
Parts of the Nord Stream 2 pipeline being laid in the Baltic Sea near the German island of Ruegen in November 2018. 
AstraZenecas shot and the Pfizer-BioNTech vaccine may help protect against the Brazil coronavirus variant, one of several more contagious strains currently circulating. The White House plans to send  
4 million doses of the AstraZeneca drug (which is not approved for use in the U.S.) to Mexico and Canada, in a deal that emerged alongside an announcement by Mexico that it will crack down on the flow of migrants across the U.S. border. Heres the
latest on the pandemic.
U.S. investors would face a 0.1% tax on each sale of stocks, bonds and derivatives under a proposal by Congressional Democrats aimed at curbing
risky trading behaviors.  
Chubb, the global insurer led by the son of former AIG boss Hank Greenberg, is
exploring an acquisition of Hartford Financial Services Group in what could be
one of the industrys biggest deals in years. Shares of Hartford have more than doubled over the past year, giving it a market capitalization of $23 billion. The stock jumped as much as 15% on the news.
Hartford Financial Services Group Inc. headquarters in Hartford, Connecticut 
What youll need to know tomorrow 
What youll want to read in Bloomberg Pursuits
New Zealand is considering ways to transform its key tourism industry amid concerns that a 
flood of visitors is damaging the environment and
stretching its infrastructure. The industry, battered by the pandemic, cannot resume
as it existed before 2020, officials there said.
Lake Wakatipu in Queenstown, on New Zealands South Island
Like getting the Evening Briefing? Subscribe to Bloomberg.com for unlimited access to trusted, data-driven journalism and gain expert analysis from exclusive subscriber-only newsletters.
Bloomberg New Economy Conversations with Andrew Browne: Big Pharma joined with governments to deliver coronavirus shots in record time. The successful moonshot could spur future research into other affordable drugs to treat global diseases. Join us March 23 at 10 a.m. ET when Katalin Karikó, senior vice president of Covid vaccine pioneer BioNTech, and others discuss Vaccine Miracles and the New Promise of Science. Register
here.
Download the Bloomberg app: Its available for iOS and Android.
Before its here, its on the Bloomberg Terminal. Find out more about how the Terminal delivers information and analysis that financial professionals cant find anywhere else. Learn more.