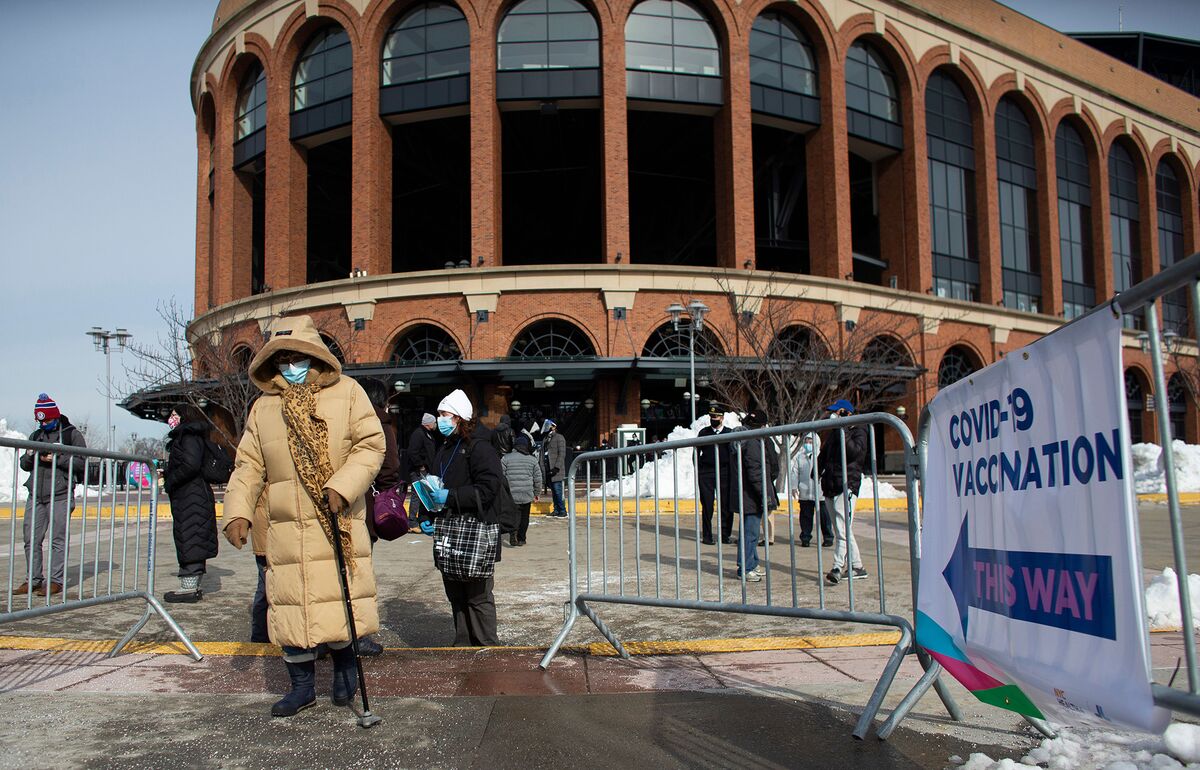 Citi Field vaccination site in Queens, New York on Feb. 10.
New York Governor Andrew Cuomo said concert venues and baseball games will resume this spring, ushering in what he called a rebirth of the state as Covid-19 rates drop and vaccinations increase across the state.
Cuomo, facing growing calls for his resignation by members of his own party and a legislative impeachment investigation over sexual-harassment claims and accusations of covering up Covid nursing home deaths, has held a series of briefings in recent days focused on vaccine distribution and overturning Covid restrictions.
Its Spring. The weather changes. Its a whole new look at life for New York, Cuomo said during the Thursday briefing.
Cuomo said that on April 1 sports venues with an outdoor capacity of 1,500 people or more can open at 10% capacity and venues with capacity of 2,500 people or more can open at 20% capacity.
That means Citi Field can open with more than 8,000 fans when the Mets play their opener against the Miami Marlins on April 8. Yankee Stadium can open with more than 10,000 fans when the Yankees play their opener on April 1 against the Toronto Blue Jays. Attendees must show proof of vaccination or negative test and follow strict guidelines. The Yankee stadium will keep the vaccine center open during the season.
Starting on Monday statewide travel for sports and recreational activities will be allowed. Performing arts will be allowed starting April 1 at 20% capacity.
All indicators are good, Cuomo said. Youre going to see increased capacity and more flexibility across the board going forward.
Before it's here, it's on the Bloomberg Terminal.
LEARN MORE