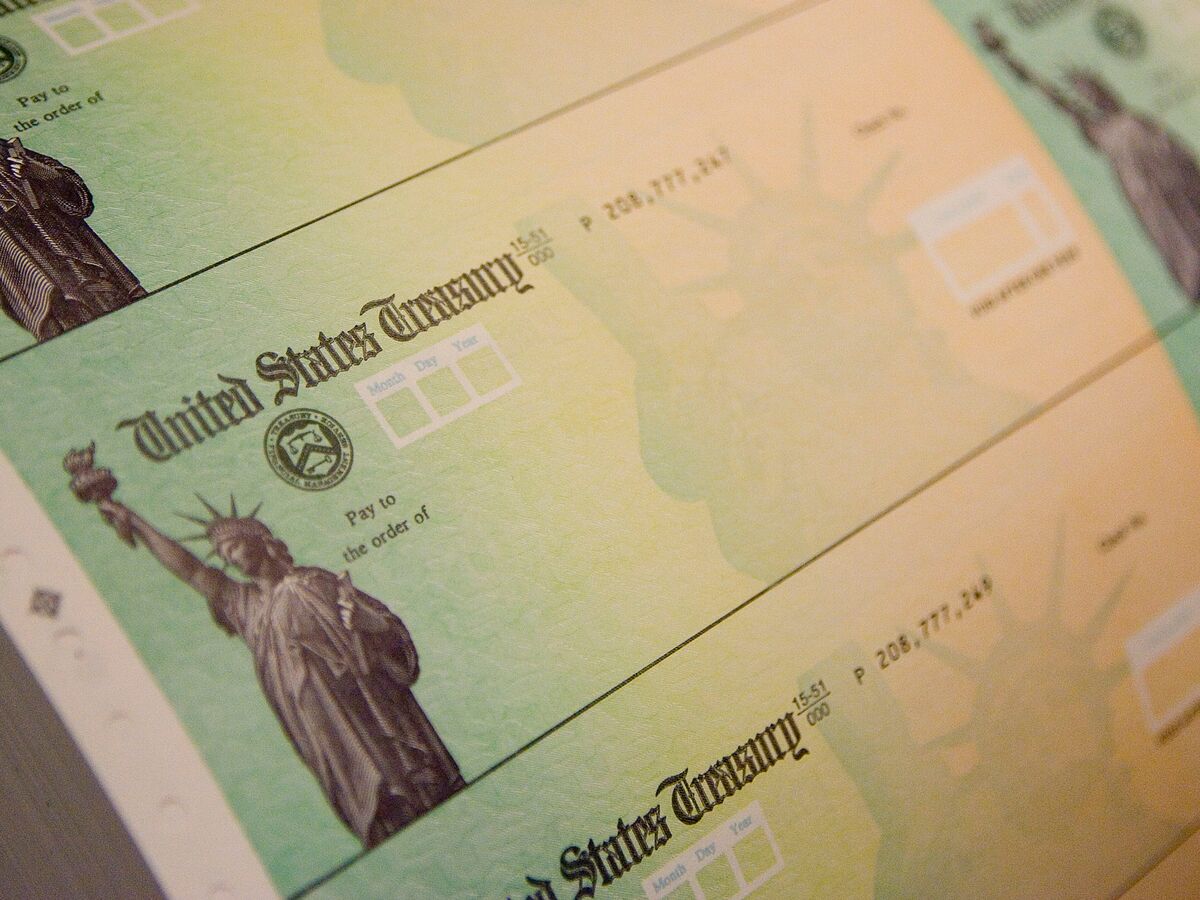 The money is pouring in.
Stimulus, that is:
$242 billion sent to 90 million households, with many deposits
hitting bank accounts on Wednesday. It's the largest of the three stimulus rounds, with up to $1,400 sent to each eligible person and child. Still, the income cutoff was lower, meaning
millions who previously got checks missed out.
Many Americans will spend this cash on food, shelter and other necessities.
Even more will put it into savings. Or they will donate it to those in need.
But what about investing? The vaccine rollout in the U.S. is chugging along (
impressive numbers here on our vaccine tracker), the economy is improving and
stocks rose to record highs on Wednesday. Some consumers fortunate enough to have their basics covered are thinking about using the money on everything from electric bicycles to stocks.
The timing of this check hopefully might be aligned with what is a closer light at the end of the tunnel for people, Elliot Pepper, a financial planner at Northbrook Financial in Baltimore, told us earlier this week.
Longtime readers know we regularly ask advisers for their thoughts on
where to invest $10,000 or
even $1 million. Why not $1,400? Heres what they told us:
First off, be smart.
If you dont get these little windfalls too often, if this is what encourages you to start a cash reserve that would be a first place I would look at, said Scott Cole, president of Cole Financial Planning and Wealth Management in Birmingham, Alabama. Its probably the least exciting, sexy approach to using a stimulus, but its probably the most prudent because hopefully we dont have another pandemic in our lifetime but we will have something.
Then, think about shorter-term needs.
What upcoming events or goals do you need to prepare for? If youre thinking of investing, keep your time horizon in mind, said Chris Struckhoff of Lionheart Capital Management, based in Irvine, California. The closer you are to the goal, the less risk you should take.
For some more conservative picks for his clients, Struckhoff told us he has added small allocations to preferred and convertible bond ETFs to bring in more yield with Treasury yields so low.
Kevin Hegarty, principal at Hegarty Advisors in Garden City, New York, told us that for conservative investors, he likes small-cap value stocks.
You might also want to reconsider your relationship with the question Should I invest in Bitcoin?
People talk about, Should I invest in Bitcoin, should I invest in Tesla, and thats the wrong way to construct the framework around investment decision making, said Ryan Frailich, founder of Deliberate Finances in New Orleans. I understand a lot of people want to reach for those things because theyre exciting and in the news. If you are curious about getting into cryptocurrencies, here are a few things to keep in mind about Bitcoin and others.
And finally, if you can afford to take risk:
Advisers say you could consider a few of these options:
A more targeted ETF.If you are bullish on clean energy based on President Bidens plans, an ETF like the Invesco Solar ETF (TAN) or the iShares Global Clean Energy ETF (ICLN) could be a way to enhance return if your speculation comes to fruition, said Dave Alison of Palo Alto-based Alison Wealth Management.
Value stocks in sectors such as industrials and financials.Once these segments of the market start to move, they become momentum stocks, and they become the replacement for growth stocks, said Robert Cheney of Palo Alto-based Westridge Wealth Strategies.
Some international exposure.Matthew Benson, of Chandler, Arizona-based Sonmore Financial, uses the $193.3 billion American Funds EuroPacific Growth Fund (AEPGX) to give clients exposure to international markets. As of Dec. 31, just over 40% of the revenues in the funds holdings came from Europe, followed by emerging markets (31.9%).
Some food for thought. But all offered with the massive caveat that nearly everyone we spoke with this week said that if you cant afford to lose the money, dont invest it. Save it or use it to catch up financially.
Charlie Wells
Dont Miss
What We Did Recently With Our Money
The one-year anniversary of lockdown reminded me that I had a JetBlue airline credit due to expire, or so I thought. The customer service representative I spoke to said it wasn't a problem to extend the credit for another year. I wondered if I hadn't set a reminder to call whether I would have lost it. Turns out, JetBlue is giving an extra 12 months for any credits issued from March to June last year. And would-be travelers don't have to actually travel within that time frame, they just have to book a trip within 24 months of when the credit was issued. Those are JetBlue's policies. Other airlines likely have different protocols in place for expiring credits and rebookings. Bloomberg Opinion's 
Alexis Leondis
Opinion
In Bloomberg Opinion this week, Mark Gilbert says that if investors' 60/40 investment recipe sours, they may want to stir in some
Bitcoin:
Im reluctant to give digital currencies the oxygen of yet more publicity. But given that Bitcoin should be untethered from the economic forces that drive stocks and bonds, with its value determined by how many are mined by server farms and how enthusiastic its fan base is, theres an argument that its an ideal portfolio diversifier.
Read his full reasoning
here.
You Ask, We Answer
Im trying to work out if re-amortizing my home loan will save on interest payments. I have a 30-year home loan worth $400,000 with a 2.5% APR. I pay $2,200 a month but want to put an extra $450 toward the principal each month.
How can I figure out the cumulative interest over the life of the loan by paying like this versus re-amortizing at some point? Will re-amortizing cut my interest or would it just lower my monthly payments? Ray Juneau, Seattle
You will definitely reduce your interest payments by increasing your monthly payments. Doing this reduces the loan principal faster than the existing amortization schedule. Your monthly interest payments are calculated on the balance of the principal. A lower balance means lower interest payments, and more of the monthly payment goes to reducing the balance. There are many calculators available online that show you how much you will decrease your lifetime interest payments and the time required to pay off the entire mortgage.
Google the phrase mortgage calculator increased payments and the links to calculators will show up. One could make a case for investing the added payments in the stock market instead of
paying off your mortgage faster.
Over the long term, market investments might be more profitable. However, there are two compelling arguments for paying down your mortgage faster. First, it is a guaranteed investment. No uncertainty about the reduced interest payments and faster pay-off. Second, the peace of mind being debt-free sooner. For the clients with whom I have discussed this option, that second reason has been most compelling. George Gagliardi, financial adviser,
Coromandel Wealth Management
Send us questions about your own financial dilemmas to [email protected]
Coming up
On Friday the Bank of Japan is set to announce findings from its review to shore up its stimulus for the longer term. It is expected to leave its

short term interest rate at -0.1%

Saudi Aramco reports its 2020 results on Monday. A recent rally in oil prices has

boosted the company's outlook.

Tuesday will mark a

key milestone for so-called value stocks that have been on a tear since Biden's election. They may be included in investing models use to screen for "momentum" shares to buy, which could boost them even further.

Smart-TV maker Vizio Holding Corp. is expected to price its IPO on Wednesday. The company previously filed to go public in 2015 but withdrew the following year after reaching an agreement to sell the company for

$2 billion.
With assistance by Katharine Gemmell, and Alexis Leondis