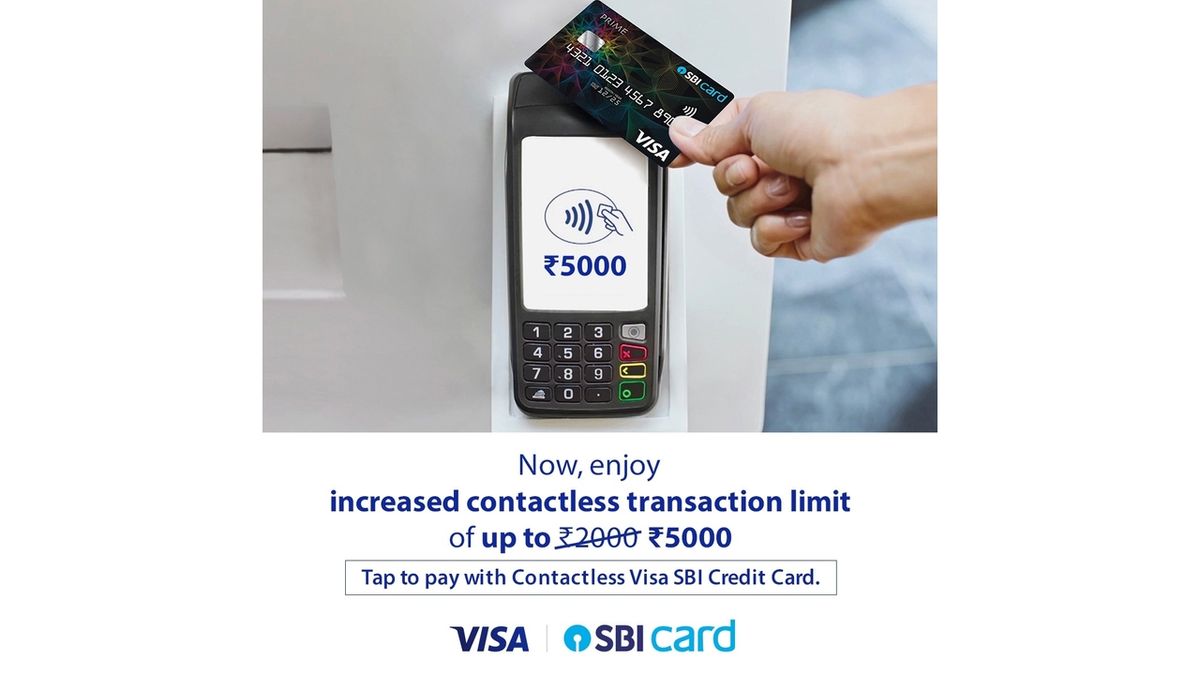 The evolution of technology has helped us simplify our lives. The most common example of this can be seen when we shop and pull out the wallet to make a payment, however, unlike the past, all we need to do is wave our card at the payment terminal (POS machine) and boom the payment is processed in no time.
In a welcome move, RBI recently announced an increase in the contactless transaction limit to Rs.5,000 from earlier Rs.2,000 per transaction. Now, tap to pay with your Contactless Visa SBI Credit Card without the need to enter your PIN for transactions up to Rs.5,000.This not only helps in the wider acceptability of NFC-powered contactless payments, but also drastically reduces the wait time at the payment counter for customers using contactless payments on their Cards. The enhanced limit will open up new categories such as apparel, electronics, and dining where customers can safely transact through Contactless Visa SBI Credit Cards.
SBI Card has collaborated with Visa to launch a campaign to raise awareness of this limit increase and to ensure adoption of contactless credit cards. In the campaign We see a mother buying treats for her child and his friends using Contactless Visa SBI Credit Card, celebrating her newfound "cashless confidence". It demonstrates how easy and effortless is it to make payments using Contactless Visa SBI Credit Card. 
During the 30-day campaign period, SBI Card is providing an added incentive to encourage contactless payments. The first-time contactless users can avail Rs. 75 Cashback on contactless transaction worth Rs.750 or above when they make their first face-to-face payment using their Contactless Visa SBI Credit Card. This offer is valid till 25th March 2021. T&C
Apart from ease of use and the offer, contactless payments are also encrypted and secured on the digital front. Your Contactless Visa SBI Card comes with an inbuilt chip that interacts with the payment terminal and processes the payment. The payment terminal (POS) is also equipped with an NFC chip that reads your card details from the one that's embedded in the card and authorizes the transaction. Once the transaction is completed you get a customer copy of the receipt printed from the payment terminal and additionally you will get an alert on your mobile from SBI Card, informing you of the successful transaction. All this, only when the merchant enters the amount on the card machine for debit, and within a distance of less than 4 cms between the card and the machine. Awesome, isn't it?
So, what are you waiting for? Get your shopping bags ready to enjoy the shopping experience driven by cutting edge technology and do not forget the additional reward as well.
To apply for Contactless Visa SBI Card Prime, click here
To activate Contactless transactions, existing SBI Card Customers can visit the SBI Card Website / App.