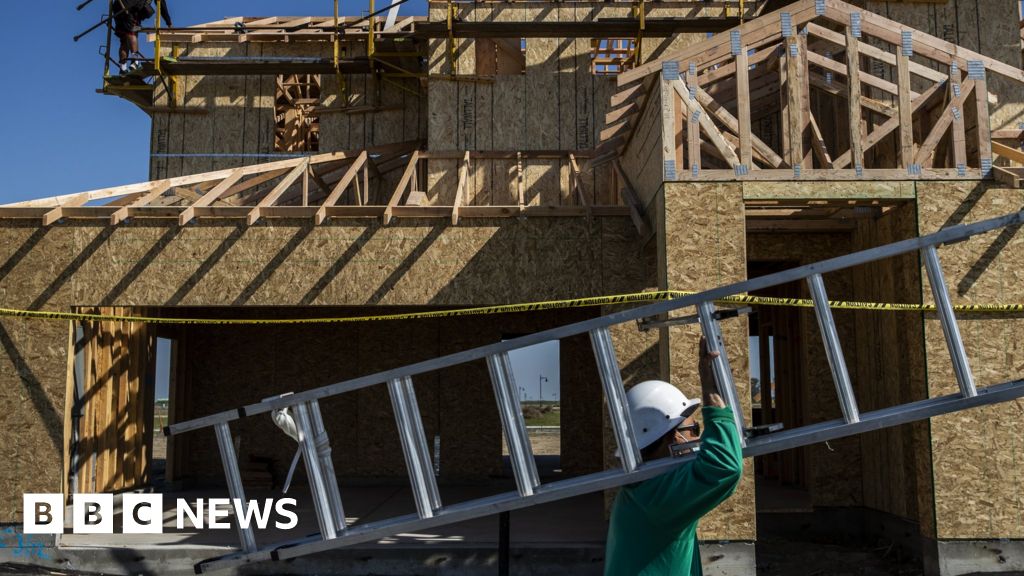 image copyrightGetty Images
The US central bank expects much stronger growth this year than previously forecast, as vaccination rates rise and government relief funds start flowing into the economy.
The Federal Reserve forecast average growth of 6.5% this year – up from 4.2% officials predicted in December.
The outlook for recovery in the jobs markets has also brightened, the Fed said.
Despite the upgrade, officials did not move to raise interest rates.
And most members expect to keep borrowing costs near zero until after 2023, according to the projections released by the Fed after its regular meeting.
"Following a moderation in the pace of the recovery, indicators of economic activity and employment have turned up," the Fed said.
Share prices on Wall Street jumped after the announcement.