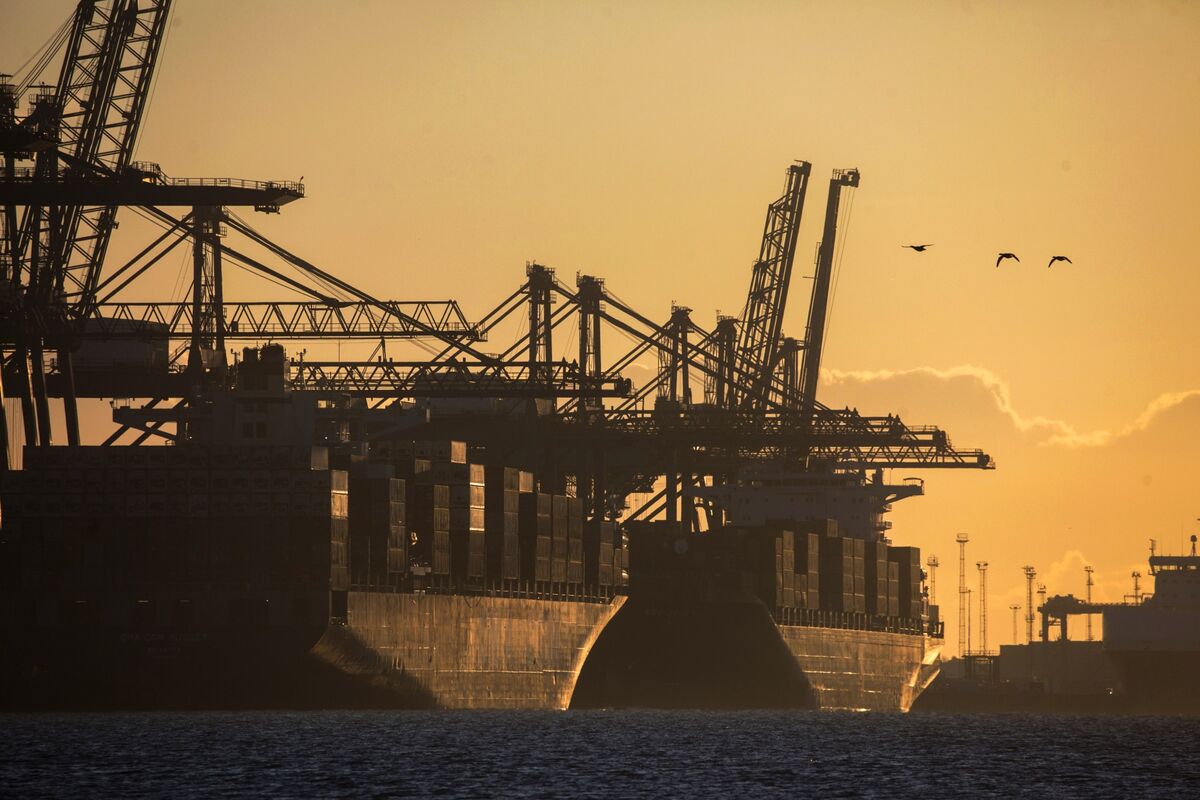 The knotted supply chains that have dogged manufacturers the world over through the pandemic are showing few signs of a quick unwind even as the public-health crisis eases, adding fuel to the
global inflation debate.
Costs continue to climb as shipping containers and semiconductors remain in short supply, a dynamic thats hurting both production and distribution. The latest victim: Samsung Electronics expects the crunch to pose a problem next quarter and is considering skipping the introduction of a new Galaxy Note  one of its best-selling models  this year.
Other companies like manufacturer and developer ProVista Group, which makes everything from automobile electronics to energy storage power products, are on the frontline of the disruption.
Semiconductor prices are as much as 30% higher than usual and in general, delivery times have ranged from 30 and 60 days to six months or longer, Steve Chuang, founder and chief executive officer of Hong Kong-based ProVista, said in an interview. Hes buying chips now to ensure supply for future production.
We are keeping much more stock because of the long lead time, he said. It costs a lot of money.
On the container front, Chuang says there has only been a modest improvement in availability and ocean freight rates remain multiples of what they were a year ago. Like other manufacturers, he is being forced to look at how to share rising input charges.
Costs are going up quite a lot, he said. Obviously we have to negotiate with customers.
Goldman Sachs economists said this week they expect all these supply disruptions  will continue to put upward pressure on consumer prices for the rest of this year. The good news is it wont stick around for long: By early next year, we think that shipping bottlenecks are likely to resolve themselves and prices will moderate, turning the boost to core inflation into an outright drag, they said in a research note.
While the hope is that conditions improve as more shipping containers and
chip production come on stream, factory executives arent hopeful for a near-term reprieve. Jing Mei Automotive, which makes automotive parts including door handles, mirror shells and lettering, is being forced to hold more inventory.
The Hong Kong-based business, whose biggest market is North America followed by China and Europe, is getting hit by stoppages to global auto-manufacturing due to the chip shortage. Any shortage in the chip industry effects our business as well because the car maker doesnt assemble any cars and then they wont need any parts from our inventory, CEO Ricky Chan said.
He also points to a run-up in
commodity prices more broadly, including costs for plastic resins, metal commodities and cardboard boxes.
No customers, none of them, like to hear anything from us saying we want to talk about prices, Chan said. But unfortunately we have to bring this up if pricing remains at current levels or rises even higher.
Enda Curran in Hong Kong
Charted Territory
Japanese exports fell in February for the first time in three months as the timing of Lunar New Year holidays cut business days in China while the coronavirus and extreme weather weighed on other key markets. The value of 
overseas shipments slid 4.5% from a year ago, with exports to the U.S. and Europe declining at a faster pace while gains to China slowed sharply. The worse-than-expected shows how much the nations recovery relies on China.
Todays Must Reads
Making chips and clips | Foreign producers of semiconductors, electric-car batteries and pharmaceuticals will continue to squeeze U.S. manufacturing unless Congress provides

more incentives for local production, representatives from Intel and Ford said. Meanwhile, the standout Chinese startup ByteDance has begun hiring employees for

a possible push into semiconductors.

Globe trotting | Prime Minister Boris Johnson insisted the U.K. must be ready to increase trade with China, in the face of criticism that his government is putting commercial deals ahead of security and human rights.

Core issue | Apple has severed ties with Chinese component supplier Ofilm Group over allegations its involved in a government program that transfers ethnic minorities from Xinjiang to other parts of the country for work.

Building boxes | The worlds biggest makers of shipping containers are scrambling to meet a surge in demand for the metal boxes that shuttle some 90% of the goods around the global economy.

Output dip | Production at U.S. manufacturers unexpectedly declined in February, representing a pause in recent momentum as factories were beset by severe winter weather and supply-chain challenges.

Pirate patrol | Denmark will send a naval vessel to West Africas Gulf of Guinea to help fight rampant piracy, following calls by Maersk and others to police one of the more dangerous parts of the world for kidnappings at sea.

Screen test | Boeing is scrutinizing the flight-deck windows of some of its 787 Dreamliners as the beleaguered planemaker expands its search for potential manufacturing flaws that have delayed deliveries of its marquee jetliner.

New lease | Fords last diesel-engine facility in Europe will stay open for years to come as the automaker gives its commercial-vehicle business a longer leash to continue using combustion powertrains.
On the Bloomberg Terminal
Made in U.S. | Bloomberg Economics anticipates strengthening U.S. demand and fiscal aid online will keep supply chains stretched in upcoming quarters, which should promote continued momentum in capital spending.

Big comeback | Bloomberg Economics expects a swift rebound in U.S. industrial production in March as factories strain to keep up with strong demand. Stretched supply chains mean continued upward pressure on prices across a range of goods categories

Use the AHOY function to track global commodities trade flows.
Click HERE for automated stories about supply chains.
See BNEF for BloombergNEFs analysis of clean energy, advanced transport, digital industry, innovative materials, and commodities.
Click VRUS on the terminal for news and data on the coronavirus and here for maps and charts.
Like Supply Lines?
Dont keep it to yourself. Colleagues and friends can sign up here. We also publish Balance of Power, a daily briefing on the latest in global politics.
For even more: Follow @economics on Twitter and subscribe to Bloomberg.com for unlimited access to trusted, data-driven journalism and gain expert analysis from exclusive subscriber-only newsletters.
How are we doing? We want to hear what you think about this newsletter. Let our trade tsar know.
With assistance by Yoshiaki Nohara