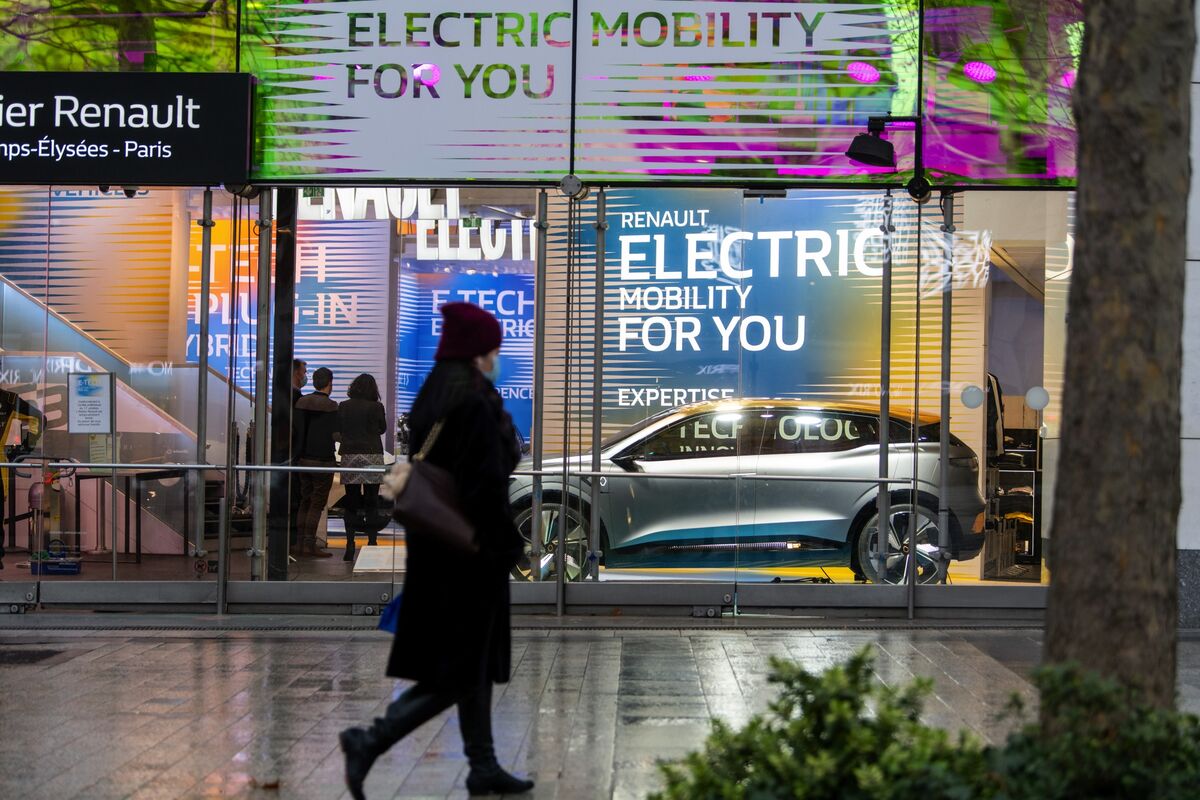 Europes auto industry had its worst February sales in eight years as much of the region remains locked down to contain the coronavirus pandemic.
Registrations plunged by a fifth to 850,170 vehicles, the lowest total for the month since 2013, the European Automobile Manufacturers Association said Wednesday. Spain led declines among major markets with a 38% fall, while the U.K. shrunk 36%.
Europes struggle to inoculate citizens from Covid-19 risks tainting carmakers more
upbeat forecasts for the year. Shuttered showrooms, slow vaccination and economic damage caused by the virus call into question the high expectations for earnings recovery, according to Michael Dean, an analyst at Bloomberg Intelligence.
European auto-production expectations could be scaled back for the first quarter, Dean wrote in a
report this week. Frances
Renault SA is the
most at risk because of its high exposure to the region.
Slow Start
Europe car sales fell more than 20% the first two months of the year
Source: European Automobile Manufacturers Association
Note: Data are for European Union, European Free Trade Association and the U.K.
While sales in China — the most important market for
Volkswagen AG and
Daimler AG — continued to recover last month, deliveries there are broadly in line with 2019, before the health crisis roiled the market.
Projecting demand in Europe will remain difficult even as year-over-year comparisons get easier in the coming months, BI analyst Gillian Davis wrote in an earlier
report. The initial pandemic-related sales shock began in March of last year.
Among the continents biggest automakers, deliveries for Renault fell the most at 29%, followed by
Stellantis NV at 22%. Both manufacturers count the region as their most important sales hub. Volkswagen fared marginally better with a 19% decline.
Before it's here, it's on the Bloomberg Terminal.
LEARN MORE