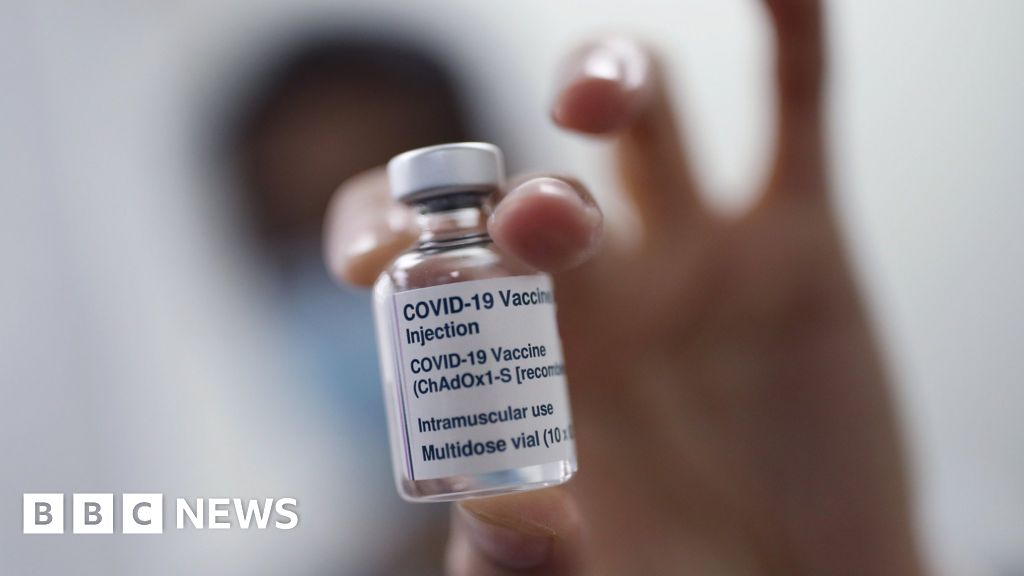 The Oxford-AstraZeneca Covid vaccine is safe, the health secretary has said, after some European nations paused its use amid concern over blood clots.
Matt Hancock urged people to "listen to the regulators" and to "get the jab" as soon as the opportunity arises.
Some 13 countries have suspended their use of the vaccine while they seek further clarification on its safety.
But the UK's medicines watchdog, the MHRA, has said that evidence "does not suggest" the jab causes clots.
AstraZeneca says the number of cases of blood clots reported is lower than the hundreds of cases that would be expected among the general population.
In a bid to reassure the British public, Mr Hancock said the MHRA, the World Health Organisation and the European Medicines Agency all believe the vaccine is safe.
"We keep the effects of these vaccines under review all the time and we know that the Oxford-AstraZeneca vaccine is saving lives in the UK right now so if you get the call, get the jab," he said.
Asked if there had been evidence of people declining the jab after the European suspensions, the health secretary said there were still "huge numbers of people vaccinated every day" and that "enthusiasm for getting the vaccine is incredibly strong".
Countries across Europe are seeking further clarity on its safety, amid criticism of their decision to suspend giving the jab.
Germany, France and Italy have said they are awaiting the outcome of an investigation by the EU's medicines regulator, the EMA.
However other EU nations, including Poland and Belgium, are continuing to roll out the jab.
The European Medicines Agency (EMA) is expected to release the findings of its investigation on Thursday – it said earlier that it was still "firmly convinced" of the benefits of the Oxford-AstraZeneca vaccine.
Its head, Emer Cooke, pointed out that blood clots highlighted by some countries were relatively common in the general population.
"I want to stress at present there is no indication that vaccination has caused these conditions," she said.