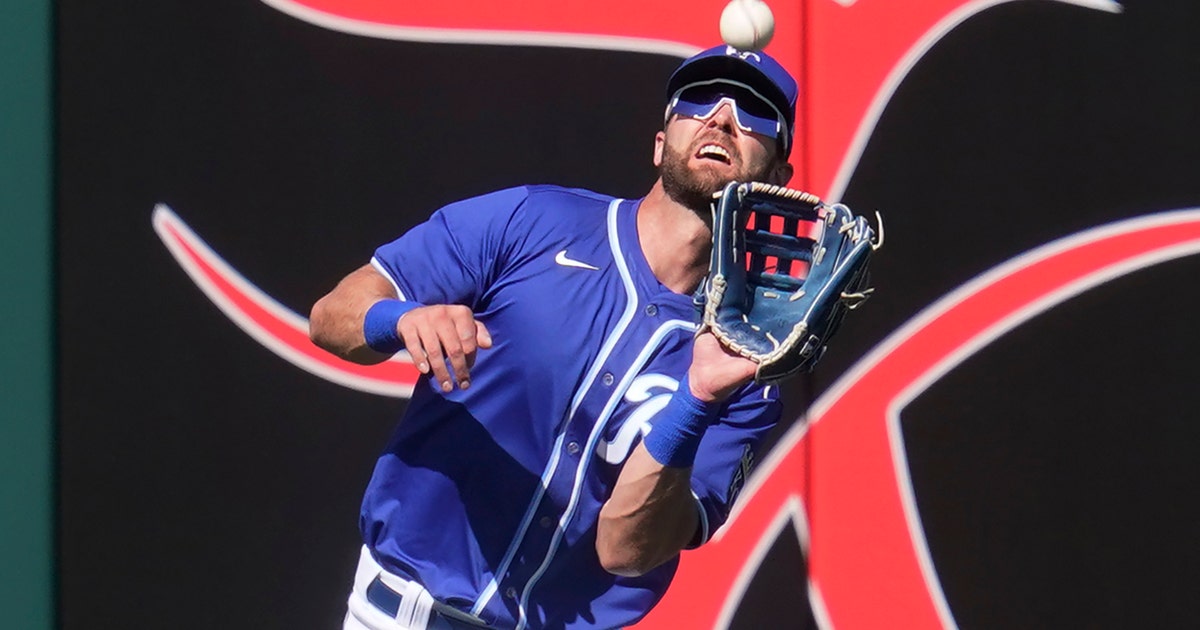 Bubba Starling launched his second spring home run and the Kansas City Royals capitalized early Monday for 6-1 victory over the San Francisco Giants.
The Royals improved to 12-3 in Cactus League play and lead all MLB teams in wins as the halfway point of spring training nears. Kansas City cruised to its third straight victory behind a five-run first inning rally and a strong start from veteran pitcher Danny Duffy.
Four of the first five Royals reached base in the first-inning rally. Salvador Pérez put Kansas City on the board with a two-run double, his first of two hits on the day. Pérez then scored on a one-out single from Michael A. Taylor.
The Giants removed starting pitcher Anthony Banda with two outs in the inning. After the pitching change, Kansas City jumped to a 5-0 lead on a two-run home run from Bubba Starling.
Banda returned to pitch in the second inning under MLB's modified spring rules. He allowed two more hits but held the Royals scoreless in that frame.
Duffy dominated in his third spring start, firing four perfect innings. He struck out four hitters without allowing any walks.
The Giants had slightly better luck against the Royals bullpen. Outfielder Alex Dickerson broke up the combined no-hit bid in the fifth inning, while infielder Mauricio Dubón drove in San Francisco's lone run on a groundout in the seventh inning.
Royals prospect Seuly Matias delivered a pinch-hit single in the eighth inning, then scored the game's final run on a wild pitch.
Kansas City hosts its second straight game on Tuesday as the Seattle Mariners pay a visit to Surprise, Arizona. The game will air on FOX Sports Kansas City at 8:05 p.m. CT.