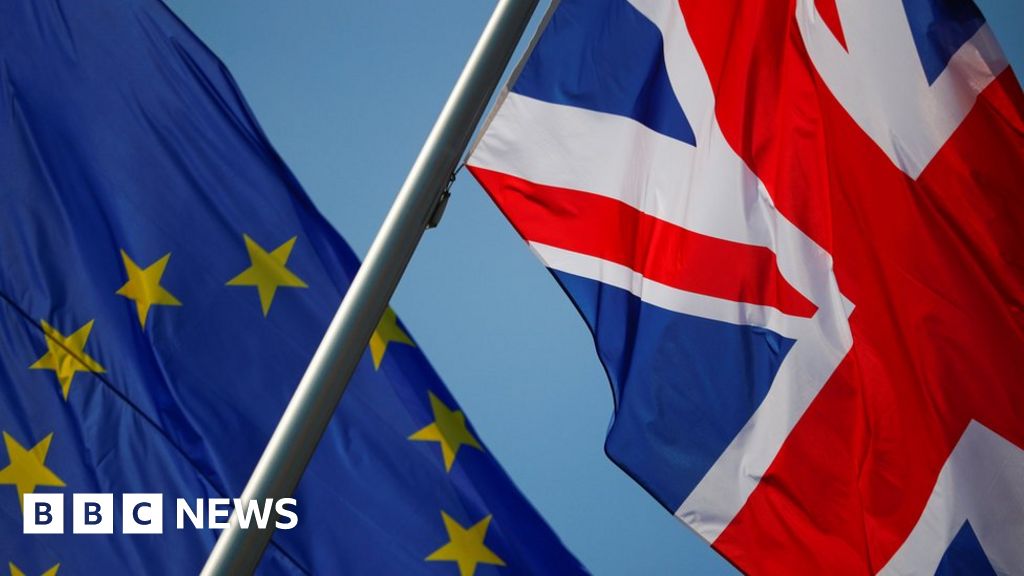 By John CampbellBBC News NI Economics & Business Editor
image captionGetting goods across the Irish Sea border involves a range of new processes, checks and documentation
Legal action will begin on Monday over the UK's alleged breach of the NI Protocol, an EU source has confirmed.
A letter is to be issued laying out the grounds on which the EU believes a breach has taken place.
A second "political" letter will be aimed at the arbitration procedures available under the protocol.
It comes after the UK's move to unilaterally change the implementation of the protocol, including extending grace periods for sea border checks.
The government insists that its unilateral moves did not breach the protocol.
The grace periods mean procedures and checks are not yet fully applied.
The first of these periods will expire at the end of March, but the UK has said it will be extended until October.
Northern Ireland has remained a part of the EU's single market for goods so products arriving from GB undergo EU import procedures.
The European Union has been implementing full checks on goods sent from the UK since the start of this year.
The Northern Ireland Protocol is part of the Brexit deal which prevents a hardening of the land border between Northern Ireland and the Republic of Ireland.
It does that by keeping Northern Ireland in the EU single market for goods.
That has created a new trade border with Northern Ireland and the rest of the UK.
Unionists oppose the protocol, arguing that it has damaged internal trade from GB to NI and poses a risk to the future of the UK union.
But anti-Brexit parties in NI say that it must be implemented in full, and that issues should be worked out through joint UK-EU processes.