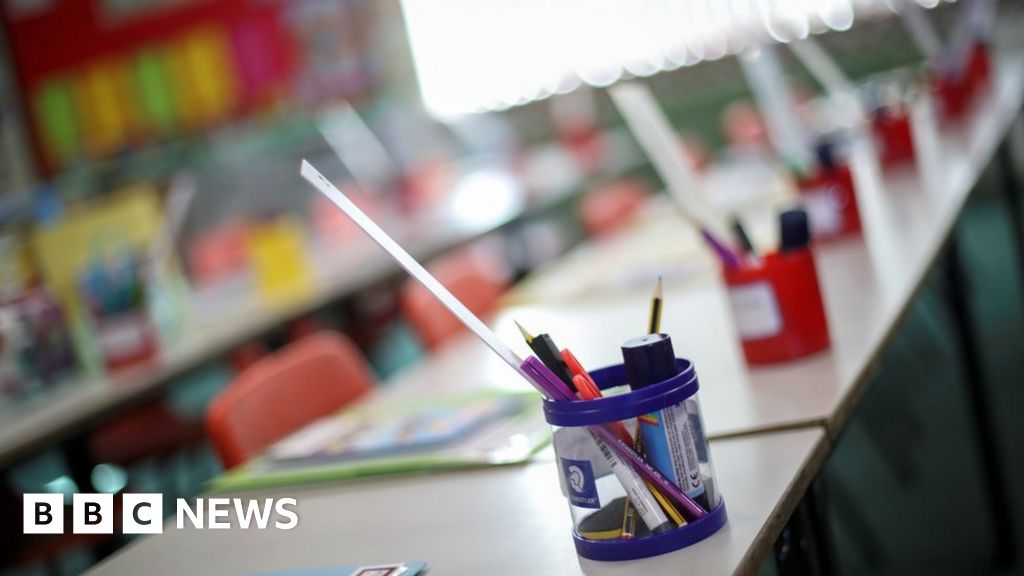 More pupils are returning to school in Scotland in the latest phase of lockdown easing.
Children in primaries four to seven are due to join their younger classmates who were the first to go back to school on February 22.
All high school students will be able to head back to the classroom part-time but many will continue to do some learning at home until after Easter.
They will have to observe distancing rules and wear a mask in classrooms.
It means some children in S1-S3 will be in school for less than two hours a week.
First Minister Nicola Sturgeon has said that giving pupils even a small amount of time in schools would have benefits.
However, teacher's unions have criticised the move as "counterproductive".
Parent Leeanne McGuire told the BBC's Good Morning Scotland programme her daughter, who is in S3, is due to return on Thursday for two hours.
She said: "I asked my daughter if she would prefer to wait and go back to school full-time after Easter as was the original plan and she said 'What's the point?'.
"My worry is how useful is it really going to be when young people are only going to be in for two hours?"
P7 teacher Nuzhat Uthmani said: "We are returning with the same anxieties we had in August . And we are going back with the same mitigations we had in December despite the fact we are dealing with a new more infectious virus.
"At the forefront of our minds is: is it going to be my school next, my class next, is it going to be me next?
"We have lateral flow tests but I don't see the testing as something that stops me getting the virus, it just tells me I have got the virus."
The Educational Institute of Scotland (EIS) said sending secondary pupils back to school in Scotland was a "political decision" and not for the benefit of young people.
The union said the Scottish government wanted a "good news" story while teachers were exhausted.
EIS assistant secretary Andrea Bradley told BBC Scotland's Sunday Show that the workload on teachers was "already off the scale".
Primaries one to three returned to school full time three weeks ago, along with older pupils in S4 to S6 who had to complete work for qualifications.
Because secondary schools currently have to stick to 2m distancing, capacity is greatly reduced for the rest of the pupils.
Some S1-S3 pupils have as little as two hours a week in school before the Easter holidays.
image copyrightGetty Images
Education Secretary John Swinney told The Sunday Show that the Scottish government's concern was for children's "wellbeing".
He said: "All the mitigations have got to be in place to keep everybody safe, whether they are members of staff or pupils.
"We were concerned about wellbeing of S1 to S3 pupils, who might feel excluded from the return to school if we didn't give them some opportunity for face-to-face learning before the Easter holidays.
Mr Swinney said pupils have had a "hard time" as they have missed out on face-to-face with friends and teachers.
The Scottish Conservatives' Jamie Greene said the EIS comments indicated an "erosion of trust" from teachers in the Scottish government.