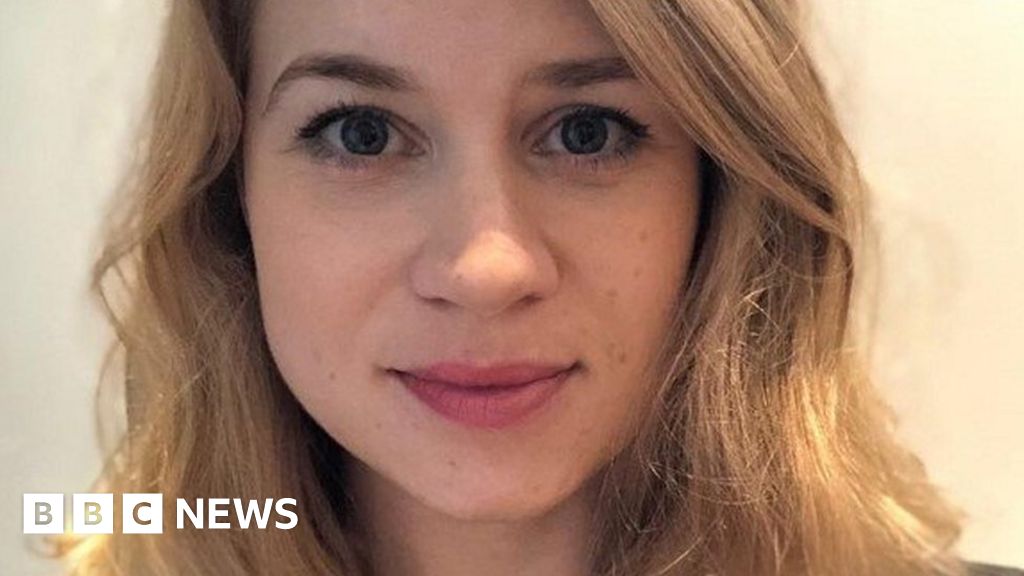 image captionSarah Everard has been described as "beautiful, thoughtful and incredibly kind"
Officers investigating the murder of Sarah Everard have cordoned off an area in the town of Sandwich in Kent.
The 33-year-old marketing executive disappeared as she walked home in Clapham on 3 March. Her body was found one week later in Kent woodland.
Serving Met Police officer Wayne Couzens, 48, has been charged with her murder.
Police cordoned off a section of The Rope Walk, near the centre of Sandwich, on Sunday evening.
Scotland Yard said police have routinely been searching areas of London and Kent as part of the investigation.
On Sunday, Sandwich Town Council said they are in contact with Kent Police on behalf of Scotland Yard as part of the investigation.
Residents in Sandwich have been asked not to gather at the scene.
image captionA police cordon remains in place near the centre of Sandwich, in Kent.
Ms Everard was reported missing by her boyfriend on 4 March.
She had visited a friend in the Clapham Junction area on 3 March and left at around 21:00 to make what was roughly a 2.5 mile (4 km) journey home.
She called her boyfriend for around 14 minutes and was seen alone on CCTV at 21:15 GMT and again on a camera at 21:28.
Her body was found on Wednesday inside a builder's bag and later identified through the use of dental records.
A post-mortem examination has taken place but no cause of death has been released.
image captionOfficers from the Metropolitan Police have set up a tent and equipment inside the cordon