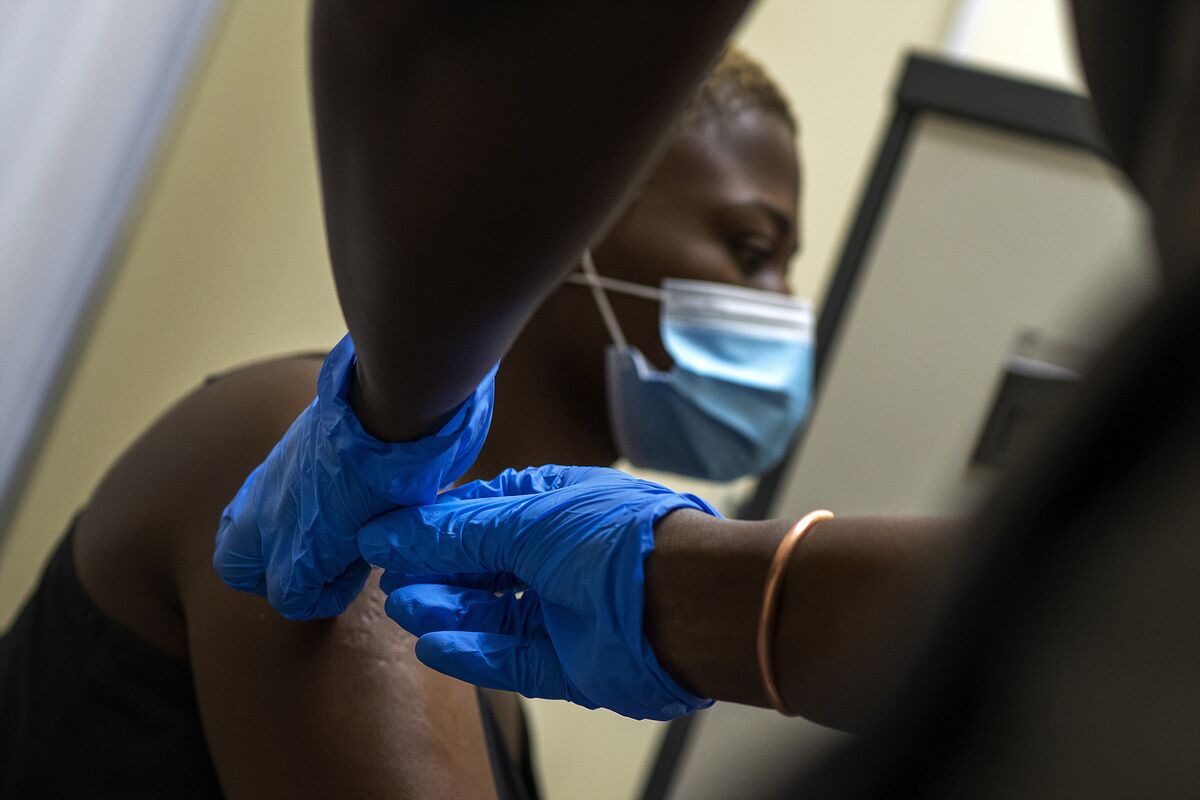 Heres the latest news from the global pandemic.
A curve ball for South Africas vaccinations
A fierce debate is raging in South Africa over how best to approach its coronavirus vaccination campaign
following the emergence of a virulent new variant that was first identified in the country late last year and now accounts for almost all its new infections.
The government
suspended plans to begin dispensing vaccines developed by AstraZeneca and the University of Oxford to health-care workers at the eleventh hour last month, after a clinical trial showed they offered little protection against mild to moderate infections with the B.1.351 strain. The study didnt determine whether the shots protected against severe Covid-19 cases and deaths because most of the 2,000 participants were young healthy adults.
The last thing South Africa needs is to inoculate a large swathe of the population and then have to do it all over again, according to Salim Abdool Karim, an epidemiologist who co-chairs the nations ministerial advisory committee on Covid-19. The government has now
switched to using a single-shot vaccine developed by Johnson & Johnson that has proved effective against the new variant, and is negotiating to buy other shots from Pfizer.
Health care workers receive vaccines.
Shabir Madi, a vaccinology professor at the University of Witwatersrand and the lead researcher of the South African trial of the AstraZeneca vaccines, says there remains a strong likelihood they will prevent severe disease since they rely on the same viral vector technology as the J&J shot, and its a mistake not to use them. He favors inoculating high-risk individuals because the country wont be able access sufficient alternatives for months, leaving them with no protection at all.
Madis assertions remain unproven, and plans to conduct another study into AstraZeneca vaccines efficacy have been shelved because the government says it has more pressing priorities. The World Health Organization last month advocated the continued use of the AstraZeneca shot, even in places where virus mutations are circulating.
A number of nations, including Ireland and the Netherlands subsequently suspended use of AstraZeneca's vaccines as a precautionary measure amid concerns that they raised the risk of blood clots. The company says more than 17 million doses had been administered in Europe and the U.K., with no evidence that they had adverse side effects. 
South Africas government isnt taking any chances for now
its in talks to sell the 1 million AstraZenca vaccines it acquired from the Serum Institute of India to an African Union facility so they can be used by other nations on the continent.
The debate as to whether the country should have hung onto its allocation will likely be settled in coming months. The South African strain is now present in almost 50 other countries, some of which are already using the shot or intend doing so.
South Africa has Africas worst coronavirus outbreak, with more than 1.5 million infections detected so far.
New cases have plummeted since reaching a peak in January, but fears are mounting that a third wave will hit as the country heads into winter.Mike Cohen
Ask us anything
We want to know what you need to know. So ask us. Each week we will select one or two commonly asked questions and put them to our network of experts so you and your families can stay safeand informed. Get in touch here or via [email protected]
What you should read
Know someone else who would like this newsletter? Have them sign up here.
Have any questions, concerns, or news tips on Covid-19 news? Get in touch or help us cover the story.
Like this newsletter? Subscribe for unlimited access to trusted, data-based journalism in 120 countries around the world and gain expert analysis from exclusive daily newsletters, The Bloomberg Open and The Bloomberg Close.
(Spelling of South Africa corrected in the 7th paragraph.)