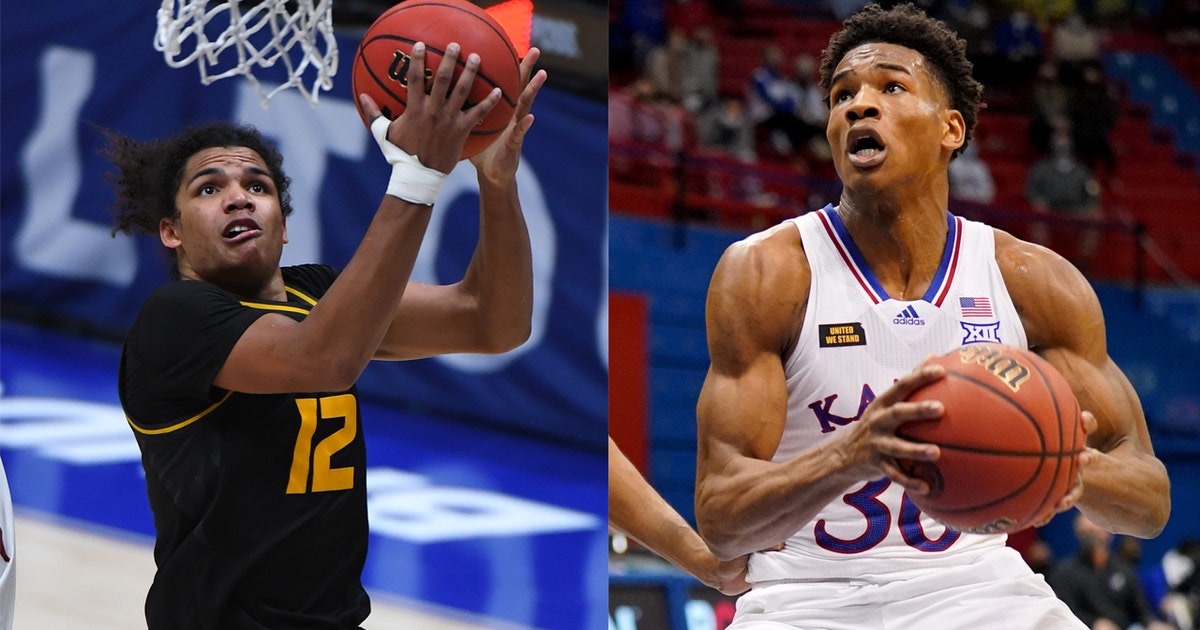 The Kansas Jayhawks are headed to their 31st consecutive NCAA Tournament and the Missouri Tigers will participate in March Madness for the first time since 2018.
The Jayhawks' tournament status was briefly in doubt after COVID-19 issues forced their early exit from the Big 12 Tournament, but they'll now take part in the NCAA tourney for the 36th time in the last 38 years, with the only breaks coming in 1989 the last year they missed the tournament and last spring, when March Madness was wiped out due to the COVID-19 pandemic.
The Jayhawks, who went 20-8 during the regular season, are a No. 3 seed in the West region and will face No. 14 Eastern Washington in the opening round. They'll leave three players behind due to lingering coronavirus concerns as they enter the NCAA Tournament bubble in Indianapolis.
Mizzou lost six of its final nine games but still managed to secure a berth in the tournament after finishing 16-9. The Tigers are a No. 9 seed in the West and will face No. 8 Oklahoma on Saturday.
Missouri hasn't appeared in the NCAA Tournament since losing to Florida State in a first-round matchup in 2018. It's the second time Cuonzo Martin has led the Tigers to the tourney.