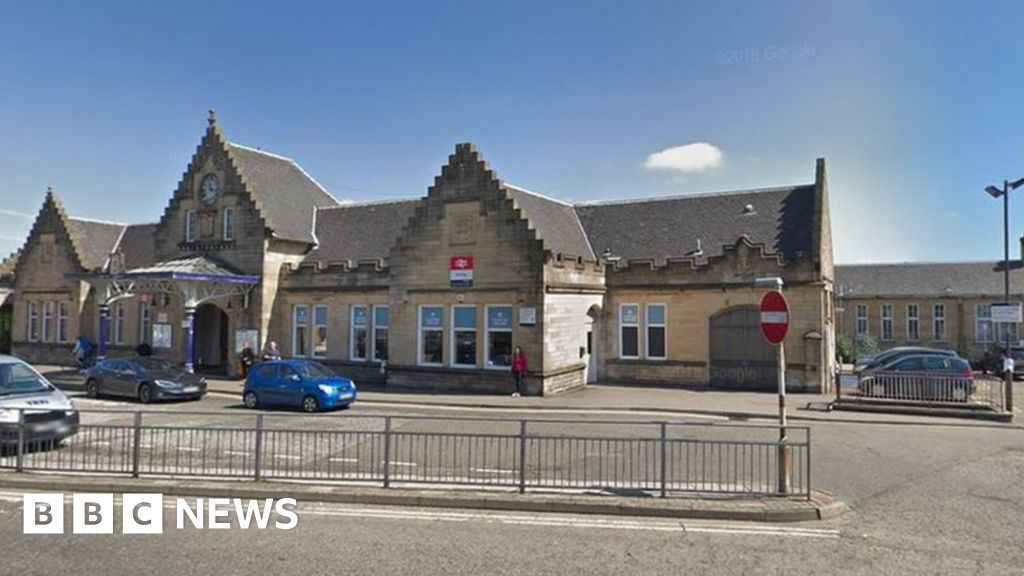 image captionThe officers were attacked in the car park at Stirling train station
Three police officers have been injured after they were attacked by a group of youths at Stirling railway station.
The officers were treated for minor injuries after they were called to a gathering at the station car park on Friday night.
Five people were arrested in connection with the incident.
British Transport Police said the officers asked the group to leave just before 22:30, before several of them were assaulted.
Police are appealing for anyone with information to come forward.
The BBC is not responsible for the content of external sites.