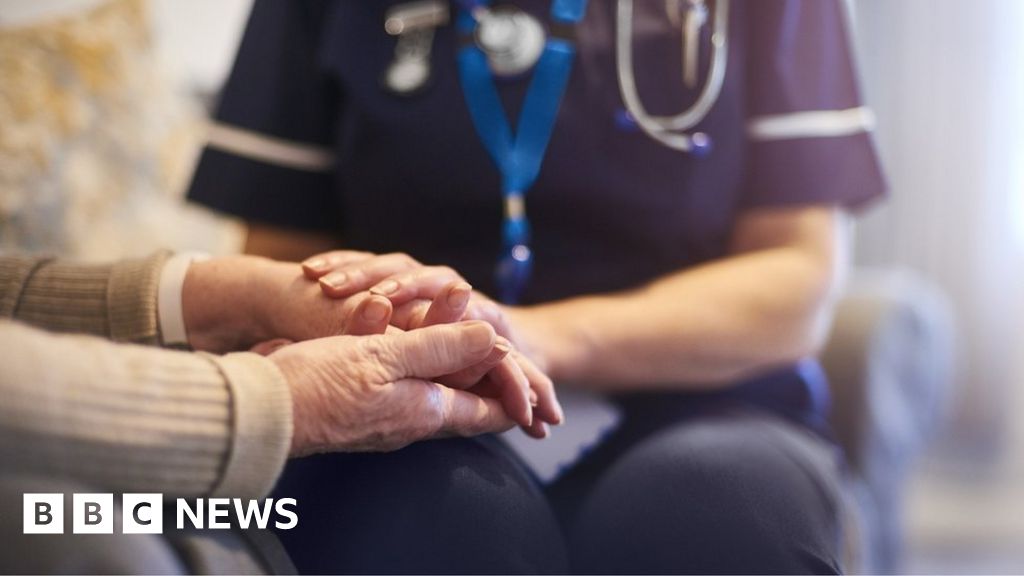 image copyrightGetty Images
The health of more than a quarter of people who need social care in England has worsened during the pandemic, a survey by a care charity has suggested.
Many struggled with daily tasks and one in seven questioned needed hospital treatment due to insufficient support.
The lives of many older and disabled people have been "diminished", the Care and Support Alliance (CSA) said.
The government has said it is committed to social care reform and will set out plans later this year.
But older and disabled people have been left struggling with daily activities and even missing medical appointments during the pandemic, the CSA said.
More than 4,000 people with social care needs and carers took part in the survey.
Of these, 28% said their health had deteriorated in the past year.
A quarter of those who need day-to-day support said they asked for help from the authorities, but had not received it.
And 14% of respondents said they needed hospital treatment because they did not have enough assistance.
Some 17% of unpaid carers said that their health had deteriorated because of their caring responsibilities.
Social care is a wide remit. It often involves supporting older people with washing, dressing and eating, and helps younger adults with learning disabilities with day-to-day activities and tasks.
Of the respondents, 15% said they felt neglected and 18% reported feeling scared about the care they received during the pandemic.
Of people with learning disabilities, 34% said they felt lonely or isolated and 25% had not been able to leave the house due to a lack of support.
Caroline Abrahams, CSA co-chairwoman and charity director at Age UK, said: "Our new survey shows how a lack of social care during the pandemic has diminished the lives of many older and disabled people, and their unpaid carers, and put their health at risk.
"This has piled further pressure on the NHS when this was the last thing our over-stretched health services needed."
The Department of Health and Social Care has promised a "sustainable" plan for the sector with long-lasting reforms.
In July, the head of NHS England warned that plans to adequately fund the social care sector needed to be put in place within a year.
Services in the sector have been stretched over the years due to government funding cuts and growing demands linked to an ageing population.
Social care is not usually provided for free, with the UK nations differing in their approach.
In England, anyone with assets over £23,250 is expected to pay for some or all of their costs.