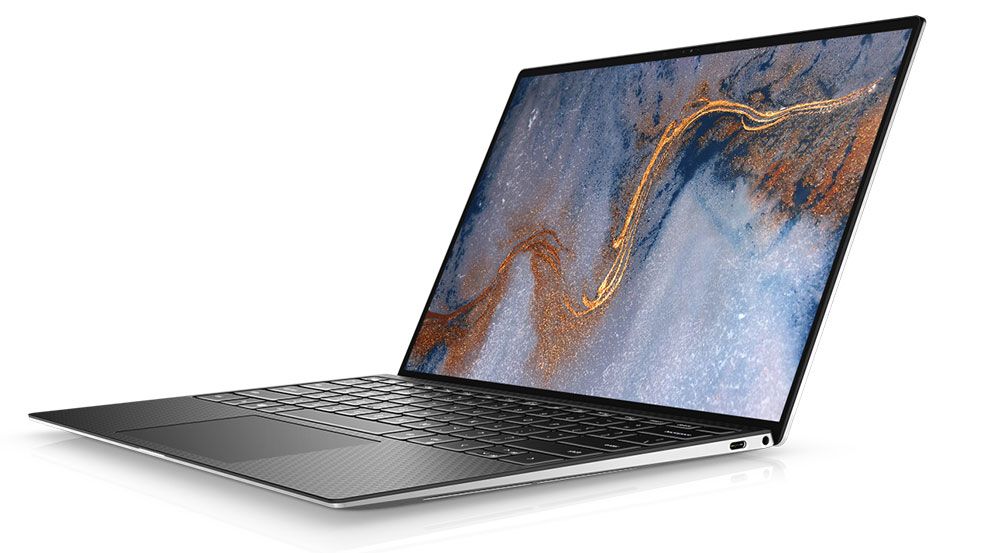 The Dell XPS 13 is widely considered to be the best laptop on the market; its light yet built from industry-leading materials, it boasts one of the best screens going, and it packs the latest 11th-gen processors which means its the perfect companion for getting things done.
This means its also an excellent choice for students. While things are slowly starting to get back to normal, many of you will be studying from home for the foreseeable future, which means its never been more important to have a powerful laptop that will allow your creativity to flow and enable you to get your work done in comfort. Its not just perfect for studying either, as its revolutionary webcam also makes it the ideal device for Zoom calls and quizzes, while its super-thin design means you can take it wherever you go.
Read on to find out why the Dell XPS 13 is the best laptop for 2021, enabling you to accomplish whatever youre doing.
Masterful craftsmanship
The Dell XPS 13 has long been regarded as one of the best-looking laptops on the market, and the 2021 model is no different. The device boasts a machine-milled aluminium chassis that not only creates an elegant design, but delivers unmatched build quality thats stronger than magnesium or plastic. Its also 6% thinner than before without sacrificing any essential features like a headphone jack or microSD slot. 
Designed with a long days studying in mind, the Dell XPS 13 features an innovative carbon fibre palm rest, inspired by the aerospace industry to ensure a comfortable and cool to the touch palm resting surface. Carbon fibre has also been used internally to reduce the laptops weight, which means its easy to carry around the house when you fancy studying in a different room.
And to ensure the laptop doesnt get damaged when you take it out and about, the Dell XPS 13s edges have been anodized twice, which means it boasts a scratch resistant chassis far superior to other laptops on the market, and wont get damaged from the repeated plugging and unplugging of peripherals.
(Image credit: Dell)
Small but mighty
The Dell XPS 13 may be one of the thinnest and lightest laptops on the market, but it doesnt sacrifice when it comes to performance. On the inside, youll find the latest Intel 11th-gen processors, along with Intel Xe Iris graphics and plenty of RAM, which means you expect unmatched speed and responsiveness that will be sure to supercharge your studies – whether studying from home or on-the-go. 
Battery life is just as impressive, and the Dell XPS 13 boasts up to an incredible 18 hours and 49 minutes when using productivity applications, so youll be able to breeze through a days studying while on the move with room to spare for online gaming or watching Netflix at the end of the day.
The Dell XPS 13 also boasts up to 2TB of SSD storage for all of your important files, support for superfast Wi-Fi 6 technology, and an advanced thermal design that ensures the laptop will never get too hot – no matter how hard youre studying.
Stunning visuals
The display on the XPS 13 is yet another standout feature. The InfinityEdge display will make whatever your viewing look better with its incredible 91.5% screen to body ratio, DisplayHDR 400 Dolby Vision and ultra-strong Corning Gorilla Glass 6.
This gorgeous screen, combined with the laptops revolutionary webcam, also make the Dell XPS 13 the perfect device for video calling – whether youre dialling into virtual lessons or catching up with family and friends on the weekend. Although the webcam is the smallest ever to feature on an XPS laptop at just 2.25mm, its also the best; it uses a 4-element lens to provide super-sharp video, while advanced noise reduction dramatically improves video calling – especially in dim lighting conditions.
(Image credit: Dell)
Environmentally friendly
The Dell XPS 13 is not only the most feature-packed laptop on the market, but it's also one of the most environmentally friendly. The laptop itself is free of materials like cadmium, lead, mercury and some phthalates, and 90% of its parts can be easily recycled or reused. As an added bonus, its white bamboo packaging trays are also 100% recyclable.
Dell is also an environmentally-focused brand, and has pledged that by 2030 it will recycle an equivalent product for every product a customer buys, will use 100% recycled or renewable materials in all of its packaging, and will ensure more than half of all product content will be made from eco-friendly material.
To help it on its journey, Dell now offers a trade-in programme that means your old laptop will be recycled free of charge, also providing you with £150 off any XPS purchase. Learn more about Dell's recycling program.
As if that wasn't enough of an incentive, Dell is also offering a unique student discount on all products being sold, including the Dell XPS 13. If you're a student,  follow this link to learn how to claim the discount.