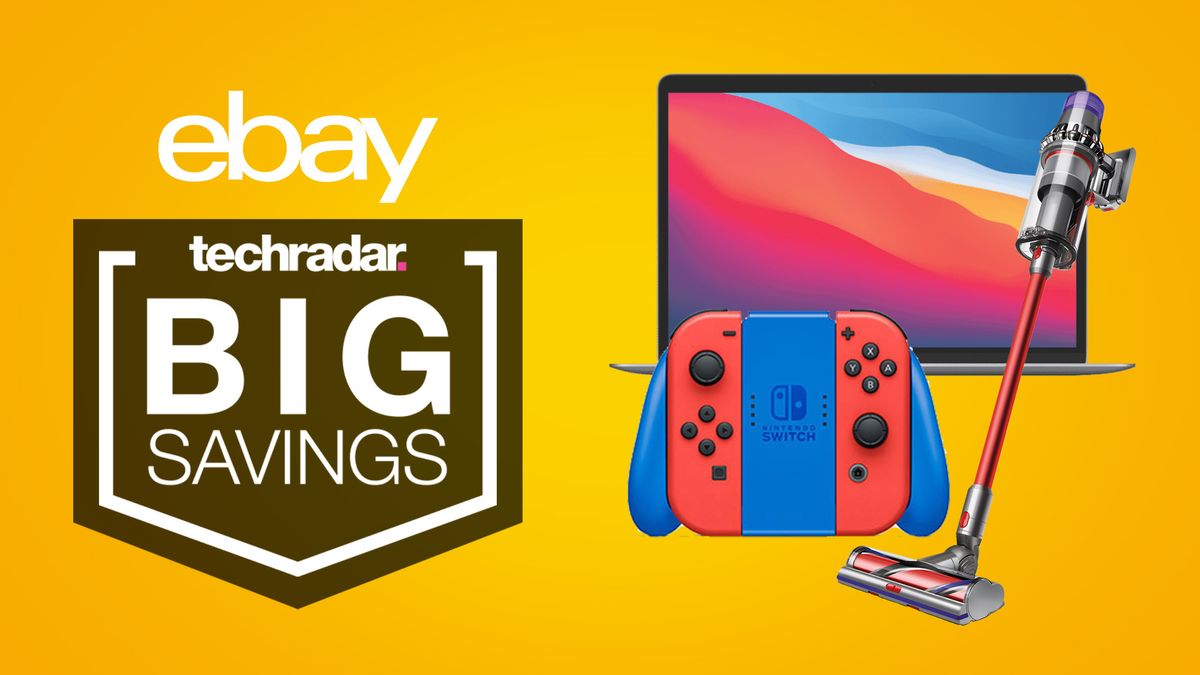 Over the past couple of years, many Aussie retailers have introduced membership programs that, for a flat monthly or yearly fee, offer cheaper or free shipping alongside access to exclusive offers and further savings on already discounted items. 
eBay Plus is arguably one of the better-value options out there because of the sheer number of deals it gets you access to, with Plus coupons regularly knocking 10, 15 or even 20% off huge numbers of products in specific categories or from big-name retailers. 
Weve done some digging and have found the best eBay Plus deals available at the moment, which range from Apple headphones to Dyson vacuums, Fujifilm cameras and beyond.
And if you dont have a membership, you still get access to these deals by signing up for a free 30-day trial. Aside from access to member-only deals, Plus subscribers also get free shipping on selected products, and if you decide to stay after the free trial, a subscription costs AU$49 a year.
Fujifilm X-T4 (body only) | AU$1,784.70 (RRP AU$2,299, save AU$514.30)
The Fujifilm X-T4 is the best mirrorless camera recommendation we can make. With in-body image stabilisation for the first time in an X-T and super-fast autofocus performance, Fujifilm has evolved its retro flagship into a truly modern hybrid. Now anyone can snap up the X-T4 at 20% off from DigiDirects eBay store with the code PDDT20, while Plus members get 22% off with the code PLUSDD22. Available in black or silver.View Deal
[EBAY PLUS EXCLUSIVE]
Dyson V11 Outsize | AU$999 (RRP AU$1,299, save AU$300)
Dyson is behind some of the best vacuum cleaners around, and the V11 Outsize is a powerful sucker. It has a run-time of up to 60 minutes, and a 1.9-litre dustbin that is much larger than other Dyson handsticks. The V11 Outsize has a wider cleaning head as well, so you can bust dust, dirt and debris in less time. Available from Bing Lees eBay store, just enter PLUSSS1 to knock AU$300 off the RRP.View Deal
[EBAY PLUS EXCLUSIVE]
Apple MacBook Air (M1, 2020) | M1 / 8GB RAM / 256GB SSD | AU$1,439.10 (RRP AU$1,599, save AU$159.90)
Its not too often that Apples MacBooks go on sale, so while it isnt much, this 10% discount is nice to see. This 2020 edition uses Apples custom-built processor, the M1, and its been a real game-changer for the MacBook Air. Theres been a solid performance boost, and iOS apps and games look more graphically impressive. This slick device is discounted on Wireless 1s eBay store, just enter PLUSET10 if youre a Plus member.View Deal
[EBAY PLUS EXCLUSIVE]
Nintendo Switch (Mario Red & Blue Edition) | AU$395.20 (RRP AU$469, save AU$73.80)
Nintendo recently released a special edition of the Switch draped in red and blue to honour our favourite plumber, Mario. If youre an eBay Plus member, you can now pick it up from The Gamesmens eBay store and save AU$73, or if youd prefer, the grey console is also available at the same discounted price. If youd like to bundle a game in, Animal Crossing: New Horizons and Luigi's Mansion 3 are both available for AU$438 with the console. Plus members can enter the code PLUSTC15 to save.View Deal
[EBAY PLUS EXCLUSIVE]
KitchenAid Artisan Stand Mixer (KSM160) | AU$686 (RRP AU$949, save AU$263)
We havent reviewed the KitchenAid Stand Mixer on TechRadar, but some of the team have had personal experience with the appliance, and online user reviews tend to be quite positive too. In our own baking endeavours, we found the mixer incredibly easy to use, with attachments that mix and whip quickly and evenly. Plus members can save a huge AU$263 from Peter's of Kensingtons eBay store with the code PLUSSS1.View Deal
Fujifilm X100V | AU$1,394.70 (RRP AU$1,999, save AU$604.30)
The Fujifilm X100V is a wonderful compact camera, making it a great choice for street or travel photography. Its equipped with a 26.1MP APS-C sensor, 4K shooting capabilities and an improved autofocus system to capture those fleeting moments. DigiDirects eBay store will take 20% off with the code PDDT20, but Plus members will save 22% by entering the code PLUSDD22. Stock levels are fluctuating, so check back if sold out.View Deal
[EBAY PLUS EXCLUSIVE]
Apple AirPods (2019) | AU$213 (RRP AU$249, save AU$36)
Youve almost certainly seen the Apple AirPods around, and if youd like to get your hands on a discounted pair, the popular 'buds are now available for less to eBay Plus members. These second-gen earbuds sound great, but audio hasnt improved over the original AirPods, so skip if you already have those. Plus members can enter the code PLUSSS1 to save AU$36.View Deal
[EBAY PLUS EXCLUSIVE]
Samsung T5 Portable SSD (1TB) | AU$129 (RRP AU$229, save AU$100)
If youre after a snappy external storage device, the Samsung T5 comes highly recommended from us at TechRadar. Its a fantastic portable SSD, with super-fast data transfer and a compact size thats easy to get around with. Bing Lees eBay store has significantly slashed the price, and Plus subscribers can save even more by entering the code PLUSSS1 at checkout.View Deal
[EBAY PLUS EXCLUSIVE]
Samsung HW-Q800T | AU$536 (RRP AU$769, save AU$233)
We havent had the chance to test this soundbar ourselves, but online user reviews look promising. Samsung says the HW-Q800T has wide-reaching sound, and its backed up by support for Dolby Atmos and DTS:X audio. Plus members can enter the code PLUSSS1 to save a massive AU$233, available from Appliances Onlines eBay store.View Deal
[EBAY PLUS EXCLUSIVE]
Apple AirPods Max | AU$849 (RRP AU$899, save AU$50)
The Apple AirPods Max are among the best-sounding headphones we've ever tested, but their high price tag will put them into 'maybe-someday territory for many. If youre keen to buy though, this small discount available to eBay Plus members will save you AU$50 on the premium headphones. Audio performance is simply incredible, and noise cancellation is great too. Plus members can use the code PLUSSS1 at checkout.View Deal