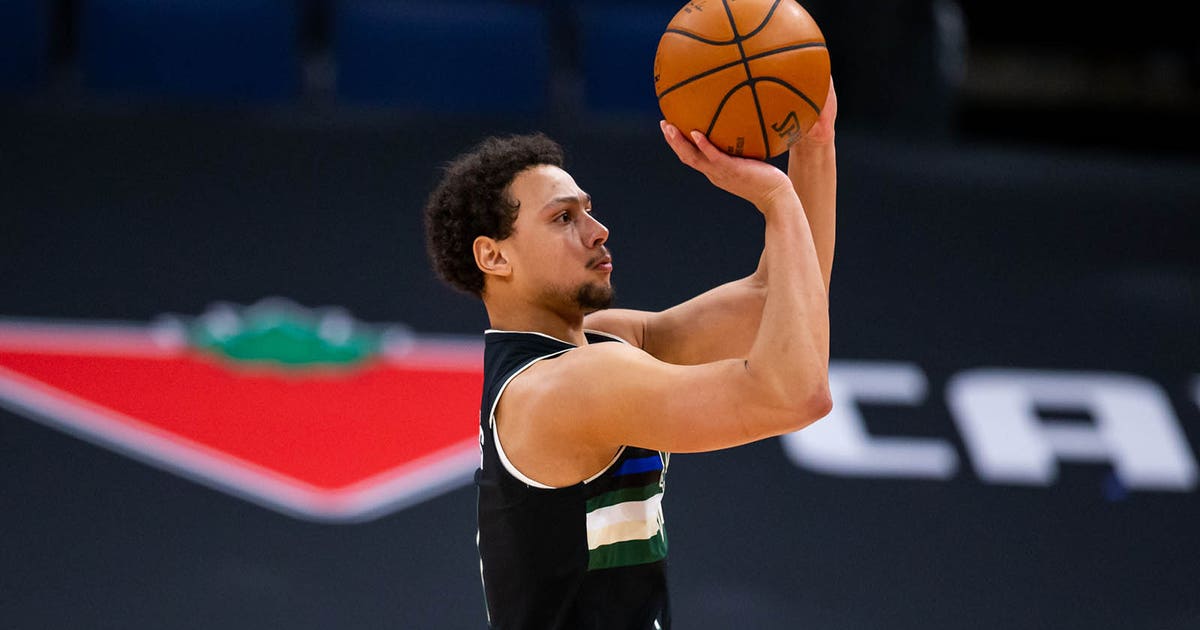 The Milwaukee Bucks knew they were getting a good shooter when they brought in Bryn Forbes.
Even the Bucks would likely admit Forbes has exceeded expectations.
Forbes ranks third in the NBA in 3-point percentage 47.1% — making 80 of 170 attempts from behind the arc.
The best 3-point percentage by any Milwaukee player who had 100+ 3-point makes in a season is 43.8% by Michael Redd in the 2002-03 season.
On Thursday night in the Bucks win over the Knicks, Forbes sank 7-of-7 downtown shots. Earlier this year, Forbes made all six of his 3-point attempts in a victory at Cleveland.
Forbes is just the second NBA player to have two games making 6+ 3s with no misses, joining Steve Smith, who did it twice in a 13-day span for San Antonio in November 2001.
Can Forbes make it three in a season? If he does, not only will he be the first to accomplish that feat but also hed tie the most career games with 100% accuracy while making 6+ 3s in a game.
The two with three such games are forward Sam Perkins, who did it twice with Seattle (Nov. 9, 1993 and Jan. 15, 1997) and once with Indiana (April 2, 2000) and guard Raja Bell, all with Phoenix (April 8, 2007, March 19, 2008 and Nov. 4, 2008).
As it stands, Forbes is just one of 11 players with 2+ games being perfect from 3 with 6+ makes, joining the above-mentioned Bell, Perkins and Smith as well as Mike Bibby, Chauncey Billups, Caron Butler, Langston Galloway, Ben Gordon, Kyrie Irving, Chuck Person, Wesley Person and Mickael Pietrus.
Were not saying Forbes can do it again, but he made 48.2% from 3 in February and is 10-for-17 (58.8%) in three March games.
The Bucks play next Saturday at Washington (at 6 p.m. on FOX Sports Wisconsin). For what its worth, the Wizards are fourth-to-last in the NBA in opponent 3-point percentage (38.4%).