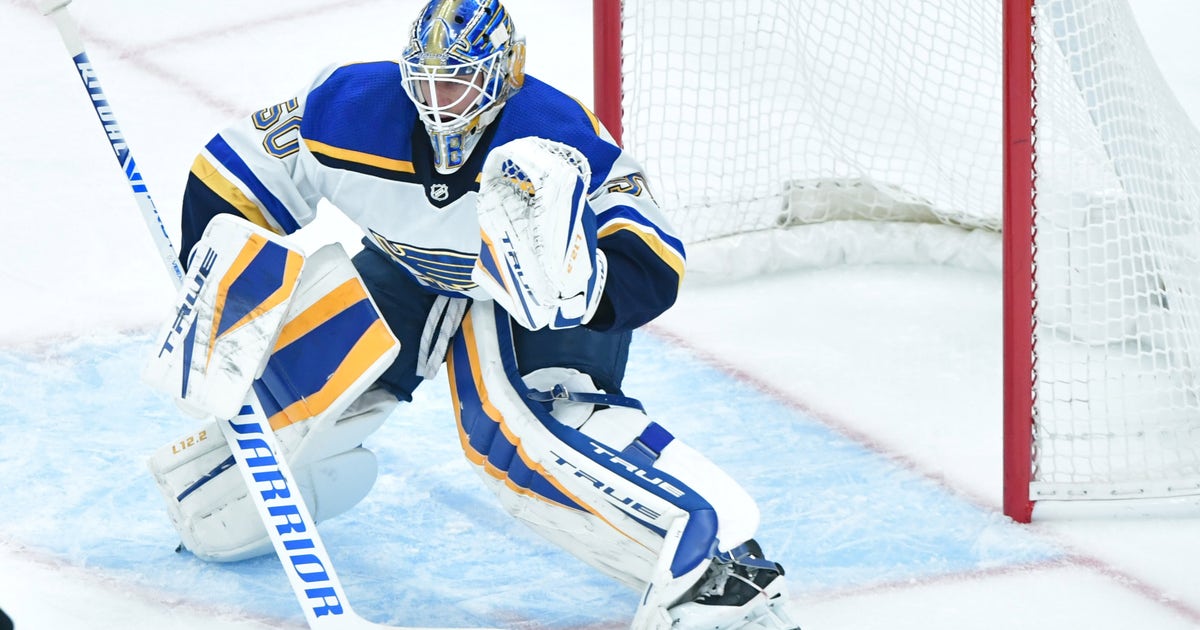 The rookie phenom who sparked the St. Louis Blues in net on their way to their first Stanley Cup will be around for the long haul.
Jordan Binnington, 27, has signed a six-year, $36 million contract extension, the Blues announced Thursday.
Binnington was a 25-year-old rookie when he took over for Jake Allen in January 2019 with the Blues in the league's cellar. He went 24-5-1 in 32 games (30 starts) and dazzled with a 1.89 goals-against average and .927 save percentage during the regular season. He then went 16-10-4 in the postseason while becoming the first rookie goaltender in league history to record all 16 of his teams playoff wins. He was hoisting the Stanley Cup with teammates in July.
The former third-round draft pick (2011) became an All-Star the next season and finished third among all goaltenders with 30 wins (30-13-7).
Binnington is 9-6-3 with a 2.69 GAA and .908 save percentage in 19 games this season.
Since making his first career NHL start, Binnington ranks second among goaltenders in wins, eighth in GAA and fourth in shutouts.