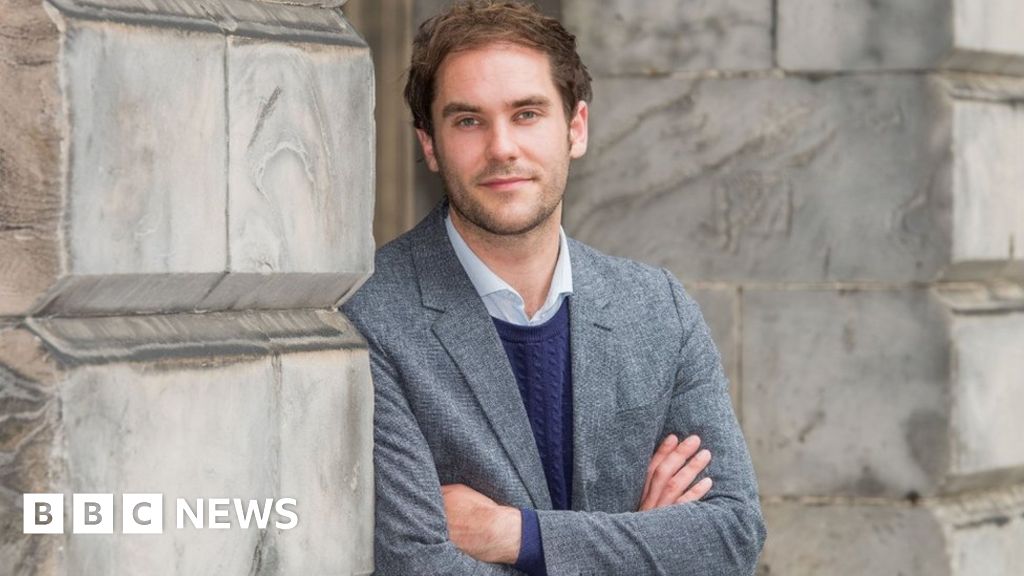 image copyrightCity of Edinburgh Council
image captionAdam McVey has apologised to those who have experienced racism in the city's schools
City of Edinburgh Council leader Adam McVey has apologised to the victims of school racism after an investigation found numerous incidents of racist abuse from both students and teachers.
Several teachers at the city's schools have been implicated by the report.
Management reviews are said to be ongoing, although no disciplinary action has been taken.
The report stopped short of claiming a "culture of racism" exists in the local authority's schools.
However, it did conclude that at some schools the processes to report and manage racist incidents were ineffective, and the schools' cultures were not "sufficiently" supportive of pupils from minority groups.
In November 2019 Edinburgh teenager, Britney told BBC Scotland she was subject to the most offensive racial abuse and urged to take her own life by fellow students during a school lunch hour.
Mr McVey has apologised to those who have experienced racism in the city's schools, and thanked those who came forward to report it.
After being called on to apologise by fellow SNP councillor Alison Dickie at a full meeting of the council, Mr McVey said he was happy to say "sorry to those who have experienced that behaviour in our buildings and our schools where they should have been safe, and also thank you to those young people for raising issues, and for being part of those discussions about their lived experience".
He continued: "Our report and our way forward is far, far stronger because it has that lived experience, but that report is only a report – our next actions and steps have to be active, have to be bold, and have to deliver for our young people.
"It's really important also, that that discussion does not stop at the school gates, because racism is not born in the classroom, it's born outside the classroom, and it needs to be tackled wherever we find it."
Reporting by local democracy reporter Joseph Anderson.
The BBC is not responsible for the content of external sites.