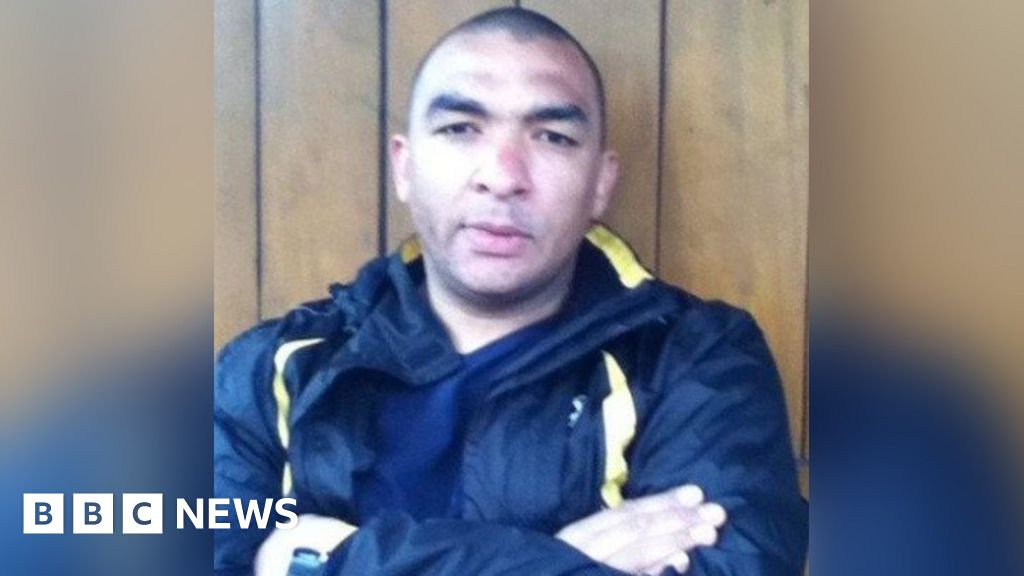 image copyrightFamily Handout
image captionLeon Briggs died in hospital after being restrained and detained under the Mental Health Act at Luton police station
The way in which police officers restrained a father-of-two contributed "more than minimally" to his death, an inquest jury found.
Leon Briggs, 39, died in November 2013 after being detained at Luton police station under the Mental Health Act.
During a "mental health crisis", Mr Briggs was restrained face-down in the street, the inquest heard.
A jury found police officers and ambulance workers made a number of serious failures.
media captionLeon Briggs: CCTV shows man unresponsive in cell before death
The inquest, held in Milton Keynes, heard that officers were called to Marsh Road in Luton on 4 November due to concerns about his behaviour.
The lorry driver was detained in a cell at about 14:25 GMT under the Mental Health Act. He became unconscious and was pronounced dead in hospital at about 16:15.
Jurors heard his primary cause of death was "amphetamine intoxication with prone restraint and prolonged struggling". A secondary cause of death was given as coronary heart disease.
Mr Briggs was face-down on the concrete for more than 13 minutes.
The jury found the use of force in a "dangerous" position "more than minimally contributed to his death".
It also found that "inappropriate weight" was used against him "at times", though police officers did "reasonably believe" it was appropriate while he was suffering a psychotic episode and had taken amphetamines.
This is a breaking news story and will be added to.
Find BBC News: East of England on Facebook, Instagram and Twitter. If you have a story suggestion email [email protected]