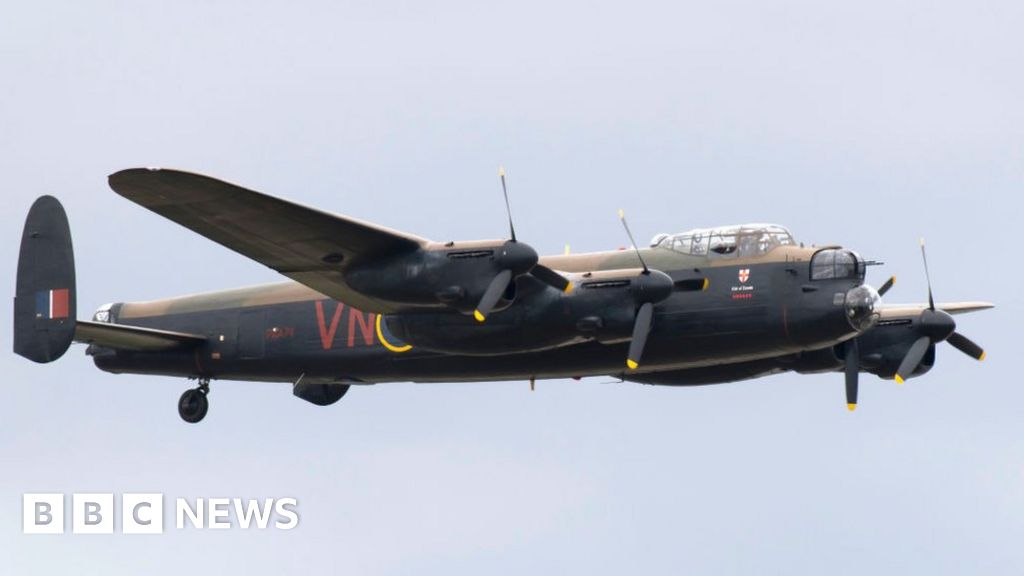 image copyrightGetty Images
image captionThe crash happened in Torridon in Wester Ross in 1951
A fatal military aircraft crash 70 years ago is to be remembered this weekend.
A Lancaster bomber, which had been converted for maritime patrol duties, crashed on Beinn Eighe in March 1951.
All eight crewmen, who were stationed at an RAF base at Kinloss in Moray, died.
Members of an RAF mountain rescue team usually climb to the crash site in Torridon to pay their respects, but will not do so due to Covid rules.
RAF Lossiemouth MRT can only deploy for operational reasons, meaning they cannot travel to Wester Ross and climb Beinn Eighe to mark this weekend's anniversary.
The team will instead remember the fatal crash during a training exercise at its base in Lossiemouth, which is just along the Moray coast from Kinloss.
image copyrightGetty Images
image captionThe crash involved a Lancaster bomber that had been converted for maritime patrol duties
Deputy team leader Sgt Ali Beer said: "It's a shame we can't climb the gully this year. It is an important part of RAF Mountain Rescue history and our training.
"However, we understand the importance of adhering to restrictions."
He added: "The crash site still contains large amounts of wreckage and forms a very atmospheric winter climb known as Fuselage Gully.
"On the climb, the mountaineers navigate through parts of the wreck. Further wreckage can be found at the foot of the mountain, where a plaque to the crew was laid by the team."
The Lancaster crashed near the top of Beinn Eighe, a mountain with two Munros – one 1,010m (3,313ft) high and the other 993m (3,257ft).
The alarm is said to have been raised by a boy who saw a flash in the sky.
image copyrightRAF Lossiemouth MRT
image captionThere is still wreckage, including this propeller, at the scene of the crash
It took RAF rescuers, who were assisted by a Royal Marine mountain leader, three days to find the wreckage.
Difficulties in recovering all the bodies over several months led to the formation of RAF Mountain Rescue.
Most of the wrecked Lancaster was understood to have been destroyed in a later controlled explosion, but sections of wing and its Rolls Royce Merlin engines remain.
In December 2008, a climber's fall during an avalanche was broken by a propeller from the plane. He survived the incident, but was badly injured.