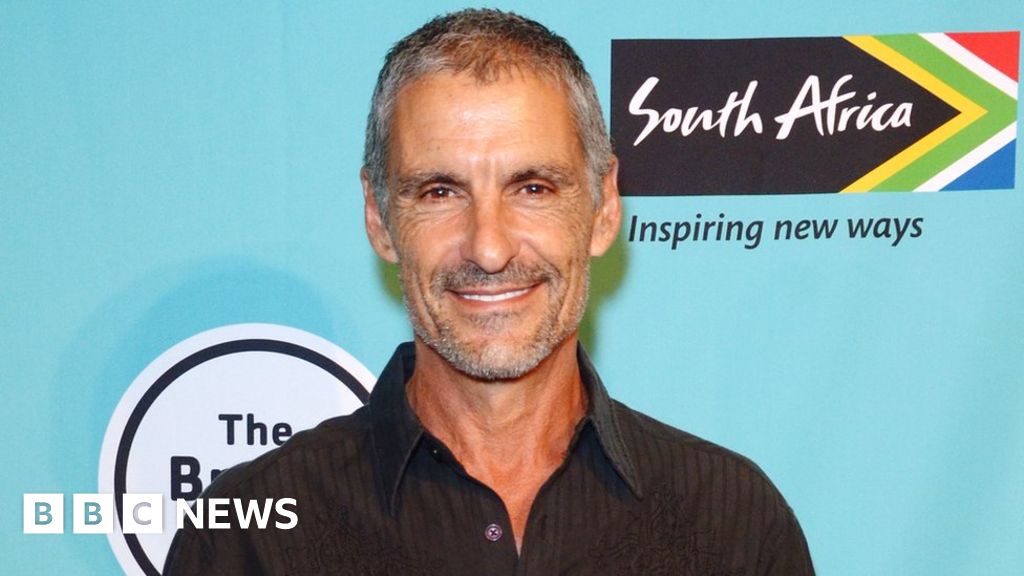 image copyrightGetty Images
image captionCliff Simon also had roles in NCIS, 24 and Days of Our Lives
Actor Cliff Simon, best known as the villain Ba'al on Stargate SG-1, has died aged 58, his family has confirmed.
The South African actor's TV credits also included appearances in NCIS, Castle, Days of Our Lives, and 24.
In a statement, Simon's wife Colette spoke of her "unimaginable heartbreak" as she confirmed his death.
She explained her husband died after being involved in a kiteboarding accident at Topanga Beach in California earlier this week.
"He was known to most of you on this page as the villain you loved to hate, Ba'al, from Stargate SG-1," Colette Simon said in a post on Facebook.
"But, as he said, 'Acting is what I do, it's only a part of who I am.' And he was SO much more – a true original, an adventurer, a sailor, swimmer, dancer, actor, author. There is a gaping hole where he once stood on this earth. He was loved by too many to mention and had a great impact on so many lives."
In his early 20s, Simon trained as a swimmer, qualifying for the British International Olympic team in 1984, but never competed.
Instead, he decided to quit and move back to South Africa, where he joined the South African Air Force.
His wife said: "A small saving grace to this tragedy is that he was doing one of the things he loved most and passed away on the beach near the water, which was his temple."
Simon became an actor after a chance meeting at a resort hotel led to him performing as part of a troupe in various stage productions.
He went on to perform at the Moulin Rouge in 1989, prompting him to write a book about his experience, Paris Nights: My Year at the Moulin Rouge.
He also did modelling work and later appeared in the South African TV series Egoli – Place of Gold for six years.
But he secured the biggest role of his career after moving to Los Angeles. His portrayal of villain Ba'al on Stargate SG1 was popular with viewers and the character enjoyed a five-year run.
Simon reprised his role for the Stargate: Continuum film, which was released in 2008.
Follow us on Facebook, or on Twitter @BBCNewsEnts. If you have a story suggestion email [email protected]