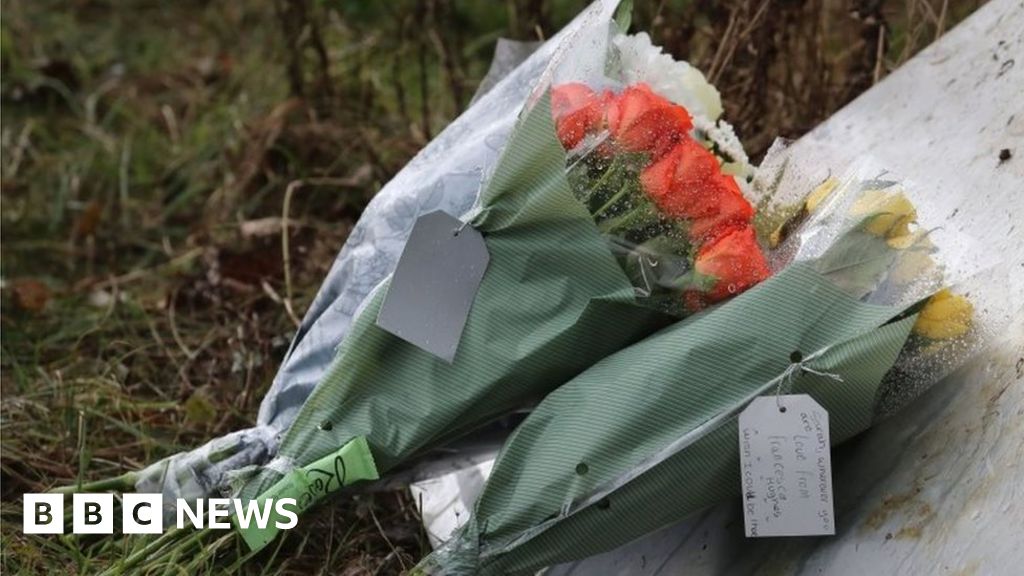 Organisers of a vigil in response to the disappearance of Sarah Everard are going to the High Court after police said gatherings would be "unlawful".
In a statement, organisers Reclaim These Streets said they were told by the Met Police the event would not be allowed amid Covid restrictions.
Ms Everard was last seen on 3 March in Clapham, south London.
A vigil is planned for Clapham Common on Saturday while sister events are organised for other cities and towns.
Among those planned are vigils in Cambridge, Cardiff, Leeds and Liverpool.
One of the organisers of the south London event, Anna Birley, told BBC Radio 4's Today programme there had been an "about-face" by police, after the group had initially been told they were looking at ways to navigate the difficulties.
"We were being put under increasing pressure that individually, we would be at risk for doing so, but as would everybody who attended and all of the women across the country potentially who have been organising sister vigils in their own areas," she said.
Ms Birley added that organisers had emphasised the importance of social distancing and wearing masks and had chosen Clapham Common due to its open nature.
Reclaim These Streets said the event was planned by a group of women "who wanted to channel the collective grief, outrage and sadness in our community".
"Our plan was to hold a short gathering, centred around a minute of silence," they said.
They added that by forcing them to cancel the vigil, the Met Police would be "silencing thousands of women" who want to "stand up for our right to feel safe on our streets".
In the statement, the organisers said they were aware of the challenges of organising a Covid-secure vigil, and had "proactively reached out" to Lambeth Council and the Met Police to ensure the event "could safely and legally take place".
The police initially said they were developing a local policing plan to allow the vigil to take place, according to the organisers.
But they added: "Since this statement, the Metropolitan Police have reversed their position and stated the vigil would be unlawful and that, as organisers, we could face tens of thousands of pounds in fines and criminal prosecution under the Serious Crimes Act."
Human rights lawyers representing Reclaim These Streets have now written to the Met challenging its interpretation of coronavirus legislation, the statement adds.
"Their view is that the Metropolitan Police are wrong in their interpretation of the law and that socially distant, outdoor gathering[s] of this kind are allowed under the current lockdown regulations, when read together with the Human Rights Act," it says.
In a statement the Metropolitan Police said: "We understand the public's strength of feeling and are aware of the statement issued by Reclaim The Streets with regard to a planned vigil for Sarah Everard in Clapham Common this weekend.
"We remain in discussion with the organisers about this event in light of the current Covid regulations."
Ms Everard has been described as "beautiful, thoughtful and incredibly kind" by her family.
A serving Metropolitan Police officer has been arrested on suspicion of murder in relation to her disappearance and Scotland Yard is to be investigated over its handling of an allegation of indecent exposure against him.