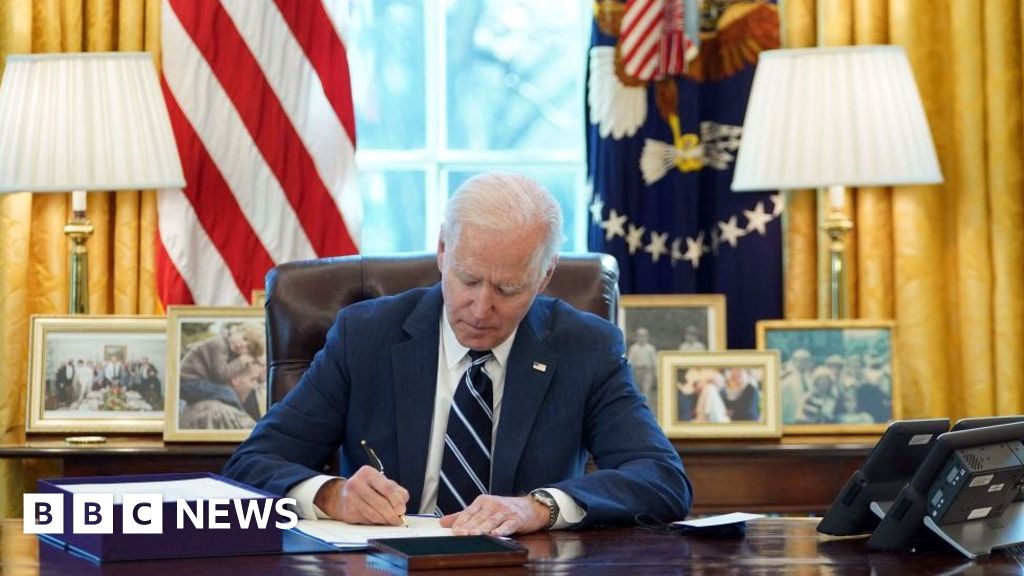 image copyrightGetty Images
image captionMr Biden is set to announce the move during a speech on Thursday evening
President Joe Biden is set to order US states to make all adults eligible for Covid-19 vaccinations.
He is set to announce the move during a speech on Thursday evening.
Current measures in place to prioritise people by age or underlying health conditions will be removed, officials told US media before the speech.
The number of places where people can be vaccinated will be increased with veterinarians and dentists also allowed to vaccinate people.
The speech will take place just hours after the president signed a $1.9tn (£1.4tn) economic relief bill that marks an early legislative victory for his administration.
The bill includes $1,400 payments, an extension of jobless benefits, and a child tax credit that is expected to lift millions out of poverty.
Mr Biden said the relief package will rebuild "the backbone of this country".
The spending bill, one of the largest in US history, passed Congress without a single Republican supporter.
Mr Biden is due to give a primetime address later on Thursday to tout the bill's provisions. He and other Democrats will also hold a signing ceremony at the White House on Friday.
media captionThe man with the Covid super-antibodies