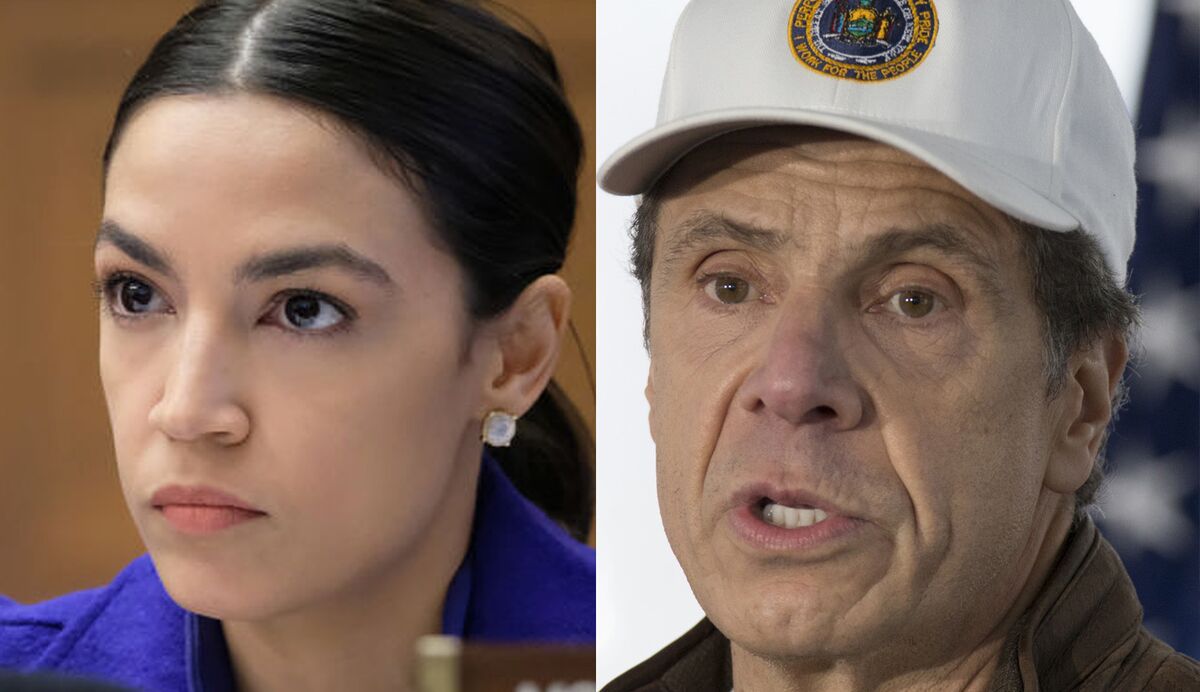 Representative Alexandria Ocasio-Cortez
New York Representatives Alexandria Ocasio-Cortez, Jerry Nadler and other members of the states congressional delegation called on Governor Andrew Cuomo to resign, leaving him increasingly isolated as he faces allegations of sexual assault and harassment.
Ocasio-Cortez and Nadler were joined by at least nine of the Democratic House members from New York who represent both the progressive and establishment wings of the party in urging Cuomo to step down. Cuomo also is facing an impeachment inquiry by Democratic lawmakers in the state legislature.
As members of the New York delegation to the U.S. House of Representatives, we believe these women, we believe the reporting, we believe the attorney general, and we believe the 55 members of the New York State legislature, including the State Senate Majority Leader, who have concluded that Governor Cuomo can no longer effectively lead in the face of so many challenges, Ocasio-Cortez and Representative Jamaal Bowman wrote in a joint statement.
The states two Democratic senators, Majority Leader Chuck Schumer and Kirsten Gillibrand have called for an independent investigation of the allegations against the Democratic governor. Schumer called the latest allegations — that Cuomo reached under a womans blouse and groped her in the Executive Mansion — nauseating, but neither he nor Gillibrand have gone so far as to seek his resignation.
Cuomo has refused to relinquish his seat. On Sunday he said there is no way he would resign from office as the number of Democrats in the state legislature demanding he step down was growing to 59 as of Thursday.
State Attorney General Letitia James has
appointed an outside attorney to investigate the claims made against Cuomo by six women, including several former aides.
Read More: Cuomo Clings to Power as He Stares Down Impeachment Inquiry
On Thursday the state Assemblys judiciary committee
announced it would launch an impeachment investigation into the misconduct claims that could lead to his removal.
Representative Kathleen Rice was the first House Democrat to call for Cuomos resignation. She was joined on Friday by Representatives Carolyn Maloney, Yvette Clarke, Adriano Espaillat, Nydia Velazquez, Mondaire Jones, Antonio Delgado and Grace Meng, as well as Nadler, Bowman and Ocasio-Cortez.
With assistance by Billy House, and Steven T. Dennis
Before it's here, it's on the Bloomberg Terminal.
LEARN MORE