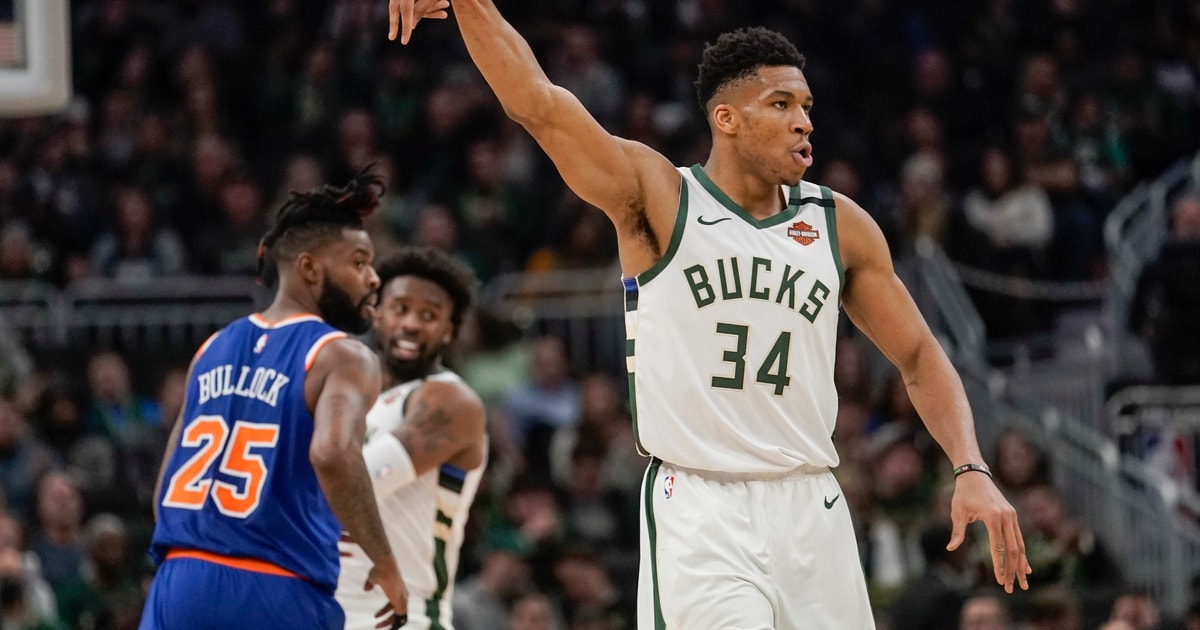 The Milwaukee Bucks start the second half of the season on Thursday night at home against the New York Knicks.
Milwaukee has won its past seven home games against the Knicks in predominately blowout fashion, outscoring New York by an average of 116.0-99.1 in those matchups.
If the Bucks want to make it eight in a row at home against the Knicks, then they might need some scoring outbursts to combat New Yorks highly ranked defense.
Milwaukee is uniquely equipped to score in bunches since it has already recorded 79 quarters in which it scored 30 or more points this season. The Bucks can really get hot and one scorching quarter could be the difference against the Knickerbockers.
One reason why Milwaukee can consistently light up the scoreboard is because it has so many capable shooters.  So far this year, the Bucks have played 24 games in which at least seven of their players have made at least one 3-pointer.
That is second in the NBA behind only the Los Angeles Clippers, who have reached that mark 25 times.
A catalyst for Milwaukees 3-point barrage has been Giannis Antetokounmpo. He has played 15 games this season where he led the Bucks in points, rebounds and assists, and has reached 20+ points, 10+ rebounds and 5+ assists in a game 19 times in 2020-21.
Antetokounmpo leads the NBA in both of those categories.
The Greek Freak and his teammate Khris Middleton have played 100 games since the start of the 2017-18 season in which they have both scored at least 20 points. The only duo with more of those games in that span is Damian Lillard and C.J. McCollum of the Portland Trail Blazers, who have done so in 104 games.
Statistics courtesy of Sportsradar