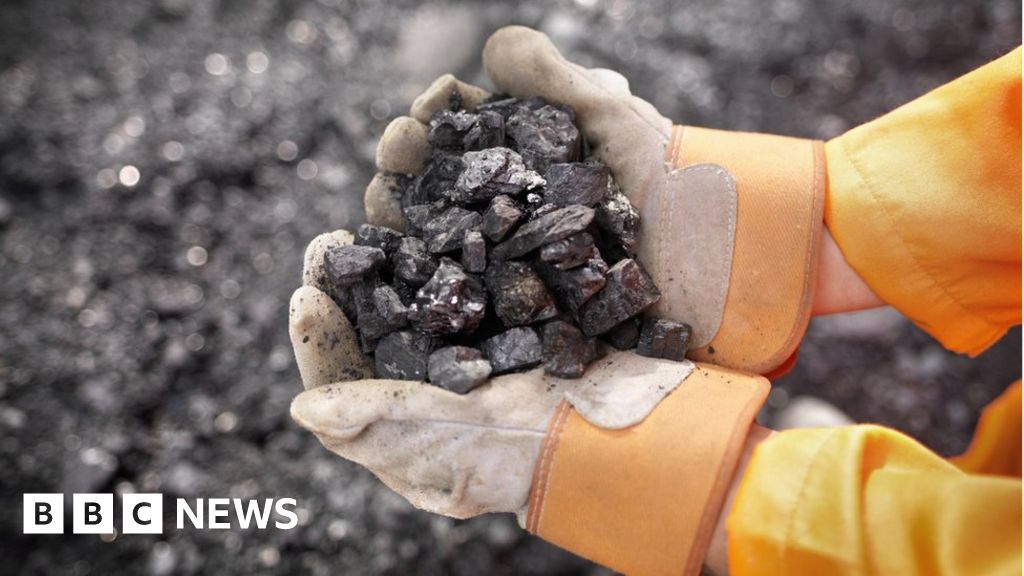 By Tom EspinerBusiness reporter, BBC News
image copyrightGetty Images
HSBC has said it plans to ramp up its climate change policies and stop financing coal projects by 2040, as long as shareholders back the move.
It follows pressure from a coalition of investment firms and pension funds who called for stronger action from the bank on climate change.
Charity Shareaction, which led the group, said HSBC had put $15bn of funds into coal projects since 2018.
HSBC said it welcomed the group's decision to back its new plan.
The bank already has a "net zero" strategy, which would see it ensure all its investments were carbon neutral by 2050.
But its new resolution, which needs the support of 75% of shareholders, would see the bank phase out financing for coal-fired power stations and thermal coal-mining by 2030 in the EU and OECD countries.
The same would apply by 2040 for the rest of the world.
It would also set targets to align it with with articles of the Paris Climate agreement concerning limits on global warming and emissions when deciding on funding for sectors including oil and gas.
It comes after years of pressure from Shareaction, which coordinated 15 investment firms with $2.4bn assets under management in its campaign.
Firms in the group include Amundi, which is a top 25 HSBC investor, Man Group, and Sarasin & Partners.
Initially Shareaction had threatened to bring its own resolution at HSBC's annual general meeting in May to try to force change. But after months of talks, it has agreed to drop its plan and back the bank's own resolution.
Noel Quinn, chief executive of HSBC, said: "We are pleased that ShareAction and a group of shareholders have agreed to support the resolution and would like to thank them for their positive ongoing engagement and constructive challenge and input.
"This represents an unprecedented level of co-operation between a bank, shareholders, and NGOs [non-governmental organisations] on a critical issue, with a positive outcome for all."