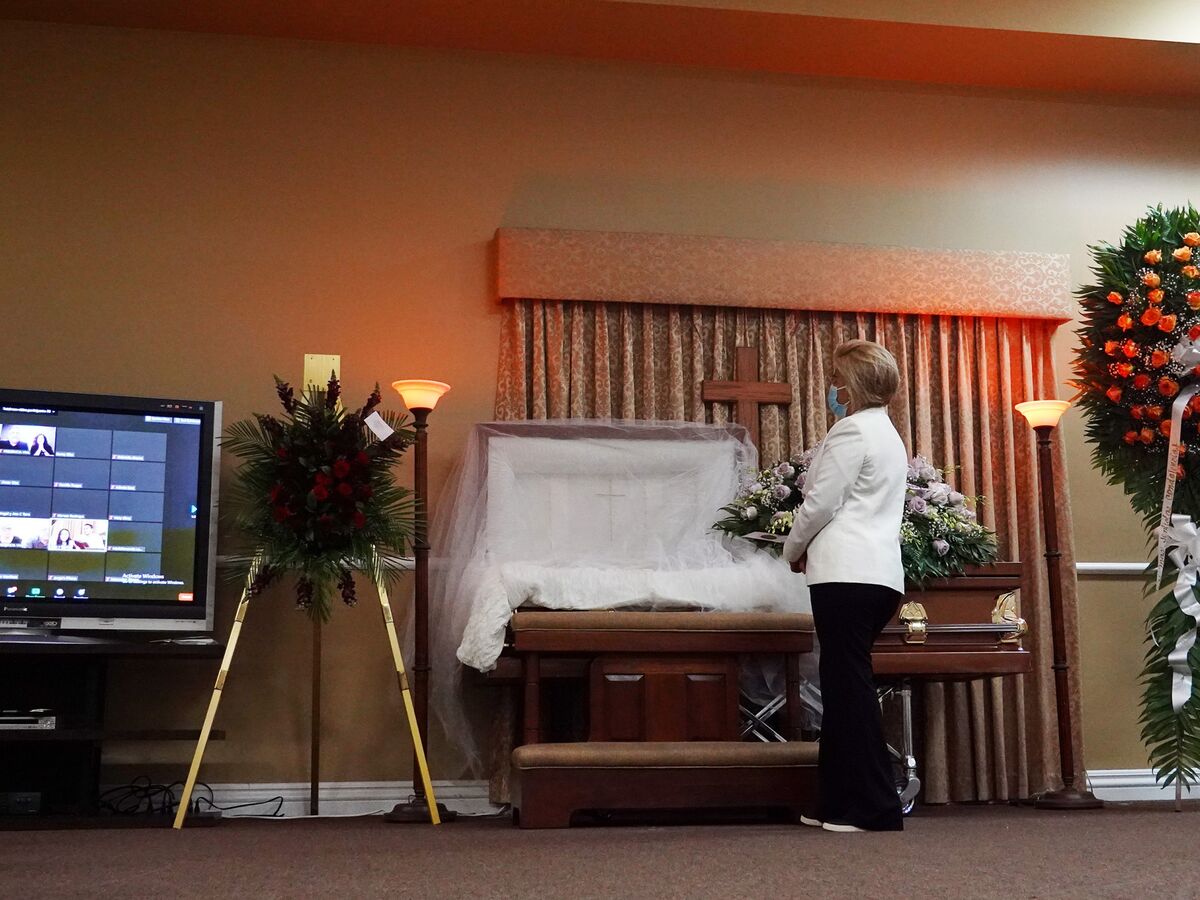 The European Unions drug regulator said the benefits of AstraZenecas Covid-19 vaccine
continue to outweigh the risks, and thus the shot can still be administered while investigations into 
possible blood clots proceed. In the U.S., as more states ignore medical advice and dispense with precautions, the downward trend in cases after the third wave is near a 
dangerous juncture, one where earlier recoveries stalled and new waves of infection began. Here is the
latest on the pandemic. 
David E. Rovella
Bloomberg is tracking the progress of coronavirus vaccines while mapping the pandemic globally and across America. 
Here are todays top stories  
U.S. stocks jumped to another record, powered by a renewed rally in tech shares as investors salivate over a $1.9 trillion spending injection from the federal government. President Joe Biden signed the third coronavirus bailout package
a day early, and individual payments to
qualifying Americans could arrive
this weekend. The Nasdaq 100 Index surged more than 2.5% as it continued to rebound from its recent rout. Here is your
markets wrap.
It took Lex Greensill two decades to ascend from the red dirt of a family farm in Australia to running his own finance firm and traveling the world aboard a fleet of private jets. His fall back to Earth, however,
only took a week.
Almost a year ago, New York Governor Andrew Cuomo was beginning his star turn as a calming national figure just as America was sliding into the depths of the pandemic. Today, the Democrats political career may
hang by a thread as six accusations of harassment, including one
alleging criminal behavior, fuel calls for his resignation or impeachment. 
This week, the League of United Latin American Citizens of Iowa challenged new voting restrictions as a
violation of the states constitution. Its one of the first lawsuits over a
flood of Republican efforts (largely pinned to the falsehood of voter fraud) that will likely limit voting by traditionally Democratic constituencies. State lawmakers have proposed more than 200 laws in 43 states that would limit the time, place and manner of voting while imposing more ID requirements. The Washington Post reported on a study showing the legislative onslaught could hinder
tens of millions of Americans who want to exercise their franchise. 
The U.S. sanctioned the adult children of Myanmar coup leader Min Aung Hlaing along
with their business holdings, saying they have directly benefited from their fathers position and malign influence. The United Nations, citing potential crimes against humanity, said the military junta has
killed at least 70 civilians in its effort to crush widespread democracy protests. Twelve more people were
reportedly shot dead by security forces on Wednesday.
Protesters hold homemade shields during a demonstration against the military coup in Yangon, Myanmar, on March 8.
Warren Buffett 
surpassed $100 billion in net worth on March 10, according to the Bloomberg Billionaires Index, but his investing track record isnt perfect. Moreover, Peter Coy writes in Bloomberg Businessweek, his cautious road to riches
may not be ideal for society.
Suburban American men searching for ways to look tough have long flocked to oversize pickup trucks, the kind where the vinyl-covered bed never sees the light of day, let alone anything approaching tools, lumber or bags of cement. And as these gas-guzzling monuments to aspirational masculinity get ever larger, more and
more pedestrians are getting killed.
What youll need to know tomorrow 
What youll want to read tonight
Using lasers to remove hair, among the most popular cosmetic treatments in America, straddles the line between personal care and medical procedure. New York it turns out is the only state where licensing and training arent even required for devices that can cause discoloration, burns or worse. Now, the state legislature finally wants to regulate the industry: for many of these businesses the timing couldnt be worse.
Like getting the Evening Briefing? Subscribe to Bloomberg.com for unlimited access to trusted, data-driven journalism and gain expert analysis from exclusive subscriber-only newsletters.
Bloomberg Equality Summit:Join leaders in the fight for equality from the worlds of business, government, entertainment and more at this years annual summit on March 16-18. Well feature discussions on bridging economic and moral gaps in healthcare access as well as representation for marginalized populations. Register here.
Download the Bloomberg app: Its available for iOS and Android.
Before its here, its on the Bloomberg Terminal. Find out more about how the Terminal delivers information and analysis that financial professionals cant find anywhere else. Learn more.