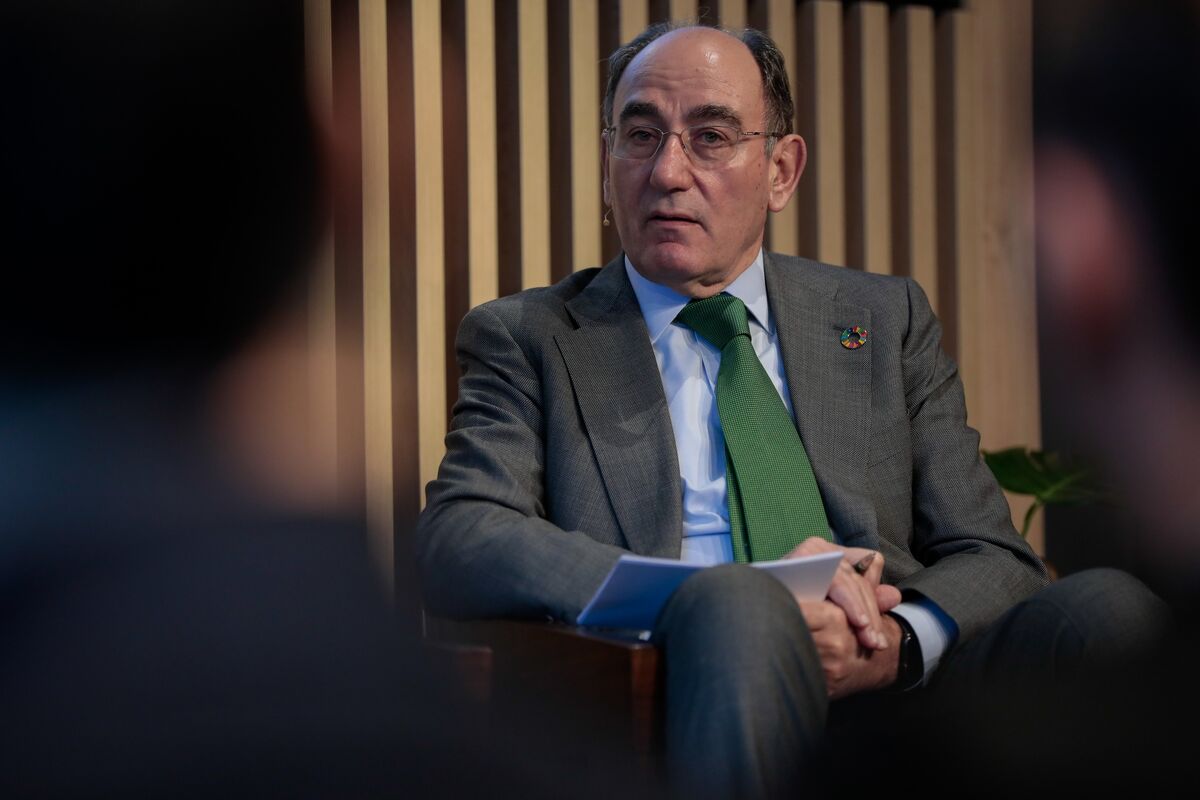 Jose Ignacio Sanchez Galan 
The chief of Spains biggest power company expects Mexico to face a flurry of lawsuits over its controversial new electricity law, which prioritizes the state-owned utility above privately-owned renewable projects.
If Iberdrola SAs lawyers see that the law affects our existing business, Im sure well try to defend the interest of our shareholders as we do in all countries, Chief Executive Officer Jose Ignacio Sanchez Galan said in an interview. I imagine everybody is going to do something similar.
Iberdrola, which has spent almost $12 billion on power projects in Mexico, last year became the first major renewable-energy developer to halt new investments in the nation. The companys relationship with Mexican President Andres Manuel Lopez Obrador soured in recent years as it became the main target of his push to remove the influence of foreign energy firms. The populist leader has launched bitter verbal attacks against the Spanish energy giant, accusing it of mounting a media campaign against him and engaging in unspecified acts of corruption.
Renewable Giant Iberdrola Halts New Investments in Mexico
AMLO, as the president is best known, came into power in late 2018 and promised to restore the countrys state-owned energy companies Comision Federal de Electricidad and Petroleos Mexicanos to their former glory. He pledged to roll back his predecessors liberalizing reforms, which hes blamed for ransacking and pillaging the countrys vast natural resources.
The new electricity bill, which was approved by congress last week, has come under fire from the business community and environmentalists because CFEs hydroelectric plants and other government facilities are given priority on the grid ahead of private solar and wind farms. It also removes CFEs obligation to buy electricity through competitive auctions and calls on Mexicos energy regulator to revoke self-supply permits that dont meet certain conditions.
Galan said he respects that governments set policy as they see fit, but added that the law will potentially raise electricity costs for the industry, hurt the environment and negatively impact future investment in Mexico.
Im sure that everybody is going to go to court to defend against these damages, he said.
A spokesmen for AMLO didnt immediately respond to calls and emails seeking comment.
Galan confirmed that the government has asked Iberdrola to change its contract terms for the dispatch of electricity as part of AMLOs sector overhaul following the passage of the electricity bill. Last week, the president said that contracts with Iberdrola and 10 other companies cost the CFE more than 300 billion pesos ($14.4 billion) and would be renegotiated.
We want to continue maintaining contracts, but we have to update them to the new reality, AMLO said at a press briefing.
Before it's here, it's on the Bloomberg Terminal.
LEARN MORE